On Friday, Pusha T dropped his new album Daytona which, in addition to featuring some of the most exciting music from the rapper in years, included some no-so-subtle shade directed at Drake. Later that day, Drake responded with a diss track called "Duppy Freestyle," which later came with an invoice allegedly billing Push and Kanye $100,000 for "promotional assistance and career reviving" in reference to a line from the freestyle. Since then, others like Nicki Minaj have voiced their support for Drake in one of the most compelling rap beefs in years.
Oddly enough, it seems like Drake may have once actually been a pretty big Clipse fan. As MTV News' Charles Holmes points out on Twitter, the Toronto rapper once appeared on the short-lived MTV show When I Was 17. The show's premise was for celebrities to look back on embarrassing moments from their teenage years, and in an episode from the first season, Drake tells a story about his teenage love for Pusha T.
Looking around on eBay for autographed Clipse memorabilia, Drake says he stumbled onto a user in Virginia selling an autographed microphone allegedly used by Pusha T.  "I used to pretend I was doing interviews on the red carpet and perform all the Clipse songs in my basement with the mic," he says. "I'm a full-sized teen at this point, so this is in private. And I performed with it so much that I rubbed the autograph off. I don't even know if he really signed it, but that was my big thing. At the time it meant the world to me."
Considering recent developments between the rappers, the video adds some shocking context to Drake's relationship with Pusha, even going so far as to say directly he was once a "really, really big Clipse fan." I guess you really never know where you'll end up and just what sort of embarrassing anecdotes will come back to haunt you eventually. Watch the clip below.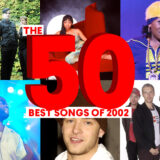 imagine buying a pusha t signed mic off eBay for $200 when you're 17 and then dropping "duppy freestyle" 14 years later. we are in the darkest timeline lmfao. pic.twitter.com/4AJhAFrj5u

— rap is stupid (@ottergawd) May 27, 2018