Rita Ora's song "Girls" has received backlash for its depiction of same-sex love. Earlier this month, Hayley Kiyoko, Kehlani, and Katie Gavin of MUNA spoke out about the song treatment of LGBTQ+ themes, with Kiyoko calling it "downright tone-deaf." Since then, Rita Ora and Cardi B have apologized for their involvement with the song.
In a new interview with Rolling Stone, Charli XCX now discusses her relationship with the song and LGBTQ community. "I think the conversation and dialogue around this song is really important," she said. "I try so hard to be as involved with the LGBTQ community as possible. Without that community, my career would not really be anything."
Charli also said she read the responses from Kiyoko and others, explaining how she could "totally relate to the conversation" about the song's shortcomings. "Of course, the intention of the song was never to hurt anybody. None of the artists on the song would ever want to upset or hurt anyone."
She concluded the interview by saying she hoped to "learn from the situation." "I think that's something we can all do: we can all learn from this conversation," she said. "It would be great to continue this dialogue in a positive way—not in an attacking way—so that people can learn about people's feelings, about people's sexualities and viewpoints…I apologize to any people I've offended by that."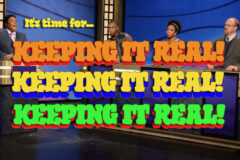 Read the full Rolling Stone interview here.