Michael Jackson made history when he performed the iconic moonwalk for the very first time and now, fans may be able to take home a piece of that history.
GWS Auctions announced Friday that several pieces of Jackson memorabilia will be put up for sale, including the pair of black Florsheim loafers he wore during his iconic "Billie Jean" performance during NBC's 25th anniversary of Motown special in 1983. The King of Pop dazzled audiences with his moonwalk, which eventually became his signature dance move.
Other items available for sale include his red Dior cardigan, personally embellished by Bill Whitten, and his Swarovski-encrusted riding helmet.
The auction is set for May 26 at the Hilton in Universal City – just a few months ahead of what would have been Jackson's 60th birthday – with a public exhibition beginning at 8 am.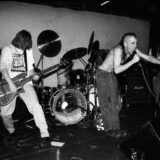 This is not the first time items from Jackson's estate have been auctioned off. In 2011, furniture from his California mansion were sold by Julien's Auctions, bringing in nearly $1 million.
This story originally appeared on The Hollywood Reporter.