On June 15, The Killers will be releasing all five of their studio albums as part of a career-spanning boxed set. In addition to albums like 2004's breakthrough Hot Fuss and last year's Wonderful, Wonderful, The Killers Career Vinyl Box features 2009's Live From The Royal Albert Hall pressed to vinyl for the first time.
The collection also contains Sawdust, the 2007 assortment of b-sides and rarities, including their cover of Joy Division's "Shadowplay."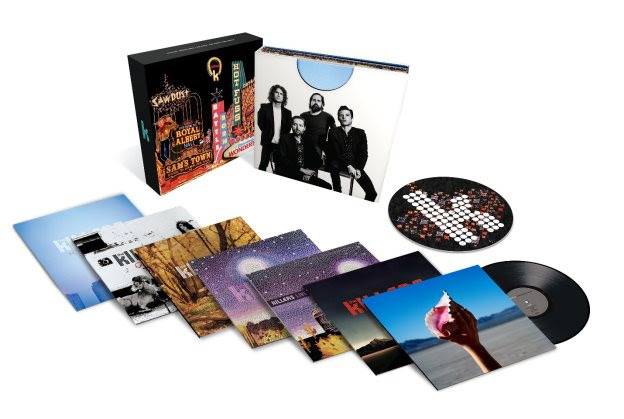 Although the Las Vegas post-punk outfit is releasing a comprehensive collection, the band wants fans to know that this is far from the end of the road.
"Have all the songs been written? Given the overall breadth found in the grooves of this fine, fine compendium alongside the promise of what's to come," read a statement from the press release, "the answer can only be, 'Not if The Killers have anything to say about it.'"
Check out Spin's September, 2017 cover story on The Killers here.