Talib Kweli has posted a Medium post entitled "Free Speech or Die?" dealing with the issue of far-right leaders and their followers objecting to their right to free speech being suppressed. The op-ed comes directly after the rapper cancelled a performance at Kansas City's The Riot Room due to the fact that the Norwegian black metal band TAAKE, who have come under fire for expressing racist and far-right opinions, were scheduled to play the venue this month. TAAKE–whose lead singer has performed with a swastika drawn on his body and who have been accused of writing anti-Muslim lyrics–subsequently responded to Kweli and the subsequent cancellation of his their U.S. tour. In a long statement, the band complained that "a small minority of left wing agitators are able to force their agenda on the majority, and deprive music fans of their freedom to attend concerts and go about their day to day activities without the fear of reprisals and retaliation."
Kweli's new essay opens by discussing far-right activist Jeremy Christian, who killed three men on a bus in Portland when they tried to defend a young woman wearing a hijab from his derogatory comments. He also discusses Richard Spencer, last year's rally in Charlottesville, and Lane Davis, a former Milo Yiannopoulos intern who allegedly killed his father after arguing with him about Pizzagate.
"The problem is that many on the far right, the side adjacent to white nationalist and Nazi types like Christian, use the principle of free speech as an excuse to say whatever they want without consequence," Kweli writes. "Like Christian, they think free speech applies only to what they want to say and hear." He continues: "What today's right-wing free speech advocates are truly advocating is for Nazis, the KKK, and other white supremacist organizations and sympathizers to have additional, special rights the rest of us do not have: the right to say whatever they want without dissent, argument, pushback, or consequence."
"My philosophy on seeing someone who is a Nazi or at least sympathetic to Nazis getting punched in the face is anti-violence but pro-karma," he wrote, discussing Antifa and left-wing protestors' reactions to far-right rallies and protests. "I don't believe violence solves a problem—violence only begets violence. I do believe in self-defense, so while I will fight to protect myself and others from the threat of violence, I will not throw the first blow."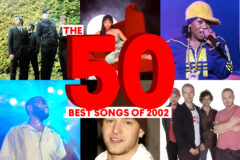 Kweli also explores the history of free speech movement, tracing how a traditional liberal cause became a major point of focus for extreme right-wingers. He discusses the national controversy over "Cop Killer," the 1992 Ice-T/Body Count single. "Ice-T has always been an American citizen with the right to free speech, but police were publicly stating they were willing to disobey the law because they did not like what he had to say about them," Kweli wrote. "By 2016, police were going out of their way to protect white nationalists and neo-Nazis from prosecution, just like they had done for the KKK for many years."
After discussing recent free speech battles on college campuses, Kweli concluded: "Freedom of speech in America simply means the government cannot arrest you for what you say. This I agree with. This doesn't mean I must tolerate or listen to what you have to say, and it doesn't mean that your misinformed opinions must be treated as fact or with respect, either in the flesh or on social media."
Read the entire essay here.