Moby's recent output has been as varied as you would expect: He's issued ambient records (2016's Long Ambients 1: Calm. Sleep), remix efforts and even an album paired with his memoir, Porcelain. However, his most compelling work came after he teamed up with a group of musicians under the moniker Moby & The Void Pacific Choir. The pair of albums they released, 2016's These Systems Are Failing and 2017's More Fast Songs About the Apocalypse, hewed toward mechanized punk and industrial synth-pop. With their brisk tempos and political focus, these efforts felt like nods to Moby's early '80s tenure in the Connecticut hardcore scene.   
When compared to those buoyant records, Moby's latest solo effort, Everything Was Beautiful, and Nothing Hurt, feels like a let down—the equivalent of a sad, deflated Mylar balloon. Although he's said the record is inspired by trip-hop, the influence is facile: The beats are lugubrious rather than silky, and instead of hollowing out a space for intrigue and seduction, they stay on the surface and function as rote rhythmic propulsion. After the nuclear winter urgency of opening track "Mere Anarchy," whose droning keyboards and pockmarked beats are knitted together like a sinister spider web, the album plods: a series of drab electronic compositions.
What's frustrating is that the album shows glimmers of promise: Gospel, soul and blues singers provide sturdy hooks and promises of haunting emotional vistas, while shimmering piano adds a pensive touch. However, instead of bolstering this profundity, Moby creaks like Leonard Cohen's ghost ("The Waste of Suns"), manipulates his voice like a robot ("Falling Rain and Light") or offers up the nonsensical rhyming couplet like, "Speakers are crying like a forest in the rain / I was so alone with my thoughts and my pain." In many spots, Everything Was Beautiful, And Nothing Hurt feels like a sun-faded version of his 1999 breakthrough, Play.
Moby's chosen guest female vocalists prevent Everything Was Beautiful, And Nothing Hurt from sliding into mediocrity. In fact, these women do the album's heavy lifting. On the ice-coated electro shiver "Welcome to Hard Times," Apollo Jane is matter-of-fact about the impending apocalypse. "Waiting for the world to end," she sings, her soul croon steely and resigned. "Waiting for the light to bend like stars." Highlight "The Sorrow Tree," an arcade game-dizzy synth-pop surge redolent of the Void Pacific Choir records, benefits from Julie Mintz's lilting pop trills. And on the moving "Like a Motherless Child," Raquel Rodriguez interpolates elements of the spiritual "Sometimes I Feel Like a Motherless Child" in her weary, conspiratorial blues-R&B voice.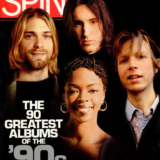 Despite these fine individual performances, Everything Was Beautiful, And Nothing Hurt overall is an interminable slog. Although that's perhaps partially the point—the record has a decidedly bleak outlook, with nods to the Biblical rapture and other epic endings peppered throughout—the burdens built into the music weigh it down.