Actress and activist Cynthia Nixon announced her intention to challenge New York Governor Andrew Cuomo in the September 13 Democratic primary for the New York gubernatorial race. Nixon, best known for her portrayal of lawyer Miranda Hobbes on HBO's Sex in the City, may seem like just another celebrity launching a vanity campaign, but the actress actually has an extensive history with local New York City politics.
— Cynthia Nixon (@CynthiaNixon) March 19, 2018
Nixon's campaign treasurer is Zephyr Teachout, a progressive Working Families Party candidate who challenged Cuomo in the 2014 Democratic primary, earning 34 percent of the vote. Teachout also ran for New York's 19th Congressional District seat in 2016, backed by Bernie Sanders and Kirsten Gillibrand.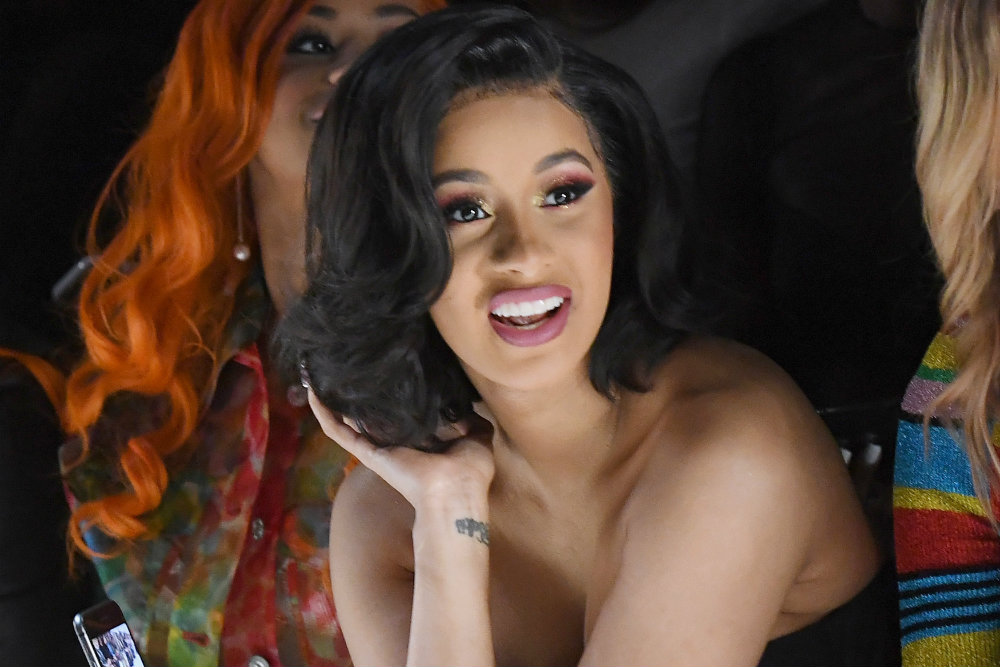 I've gotten to know Cynthia Nixon over the last few months and she has what it takes to be a great Governor. Last week when she asked me to be her campaign treasurer I immediately said yes.

Pitch in $5! They go high dollar, we go low dollar. https://t.co/Fc1CvKQRpZ

— Zephyr Teachout (@ZephyrTeachout) March 19, 2018
Nixon is a lifelong resident of New York who grew up in Manhattan, attended public schools and sent her children to public schools. She became a longtime advocate for public education funding in the early aughts when former New York City Mayor Michael Bloomberg threatened to slash $350 million from the city's education budget. According to People, Nixon's daughter Samantha was five and attending school on the Upper West Side when her mom was arrested for protesting against the proposed budget cuts outside of City Hall in 2003. From People:
After witnessing firsthand the results of financial cuts at her daughter's school, said Newsday, Nixon began working with a statewide organization called the Alliance for Quality Education. She also warned Samantha that she might be arrested for what she was planning to do. "My daughter herself brought up Martin Luther King," Nixon told the paper. "And so she says she understands that sometimes you have to go to jail to make things better."
Nixon recently stepped away from her longtime role as the spokesperson for the Alliance for Quality Education, a union-backed organization advocating for adequate funding and resources in underserved schools before announcing her candidacy.
"I've been involved in fighting for more equitable school funding across New York state and in New York City as well for 15 years," Nixon said during an April 2017 appearance on The View. "And I think Governor Cuomo is shortchanging the children of New York State." She then added "He's not against public schools, he just doesn't like to pay for them."
When pressed about Governor Cuomo's Excelsior Scholarship program which offers free tuition to students attending college at New York's state schools, Nixon argued that it doesn't benefit students from lower income households.
"Basically, it only affects families that between $75,000 and $125,000 a year," Nixon said. "And it doesn't apply to people who go part-time, which means they might have to work while they're there, or they don't graduate in four years, or they're Dreamers…there's a lot of fine print."
In 2014, New York City Mayor Bill de Blasio appointed Nixon, a longtime de Blasio supporter, to the advisory board for the Mayor's Fund to Advance New York City, a non-profit which creates partnerships between the public and private sector to help New Yorkers obtain various mental health, immigration, and youth employment services. That same year, Nixon's wife Christine Marinoni was appointed special adviser for community partnerships in the Department of Education, a position she left shortly before Nixon announced her candidacy.
"I don't understand something about Cynthia Nixon. She could just go and do that acting thing all day — she's very good at it, apparently — and you could never see her anyplace else and everyone would think that was normal," de Blasio said while speaking at a gay pride event at Gracie Mansion. "But she insists on being an activist on a whole range of issues."
Outside of her advocacy work in New York City, Nixon was also an outspoken proponent of marriage equality and reproductive rights.
"Equality proponents knew they were going to win, but didn't take it for granted for a moment; they worked, they organized, leaving no stone unturned. And to have the vote come from the general population was absolutely game-changing," Nixon wrote in a Variety op-ed after the Supreme Court ruled that same sex couples can legally marry nationwide. "The important thing to remember going forward, though, is no outcome is ever 100% assured. We have to keep organizing like our lives depend on it."
If Nixon trounces Cuomo in the Democratic primary and wins the general election, she'll be the first woman and first openly LGBT candidate to serve as governor.