Talib Kweli has pulled out of his upcoming tour stop at Kansas City's Riot Room after the venue booked controversial black metal band TAAKE, amid allegations of racism and discrimination.
Kweli was scheduled to perform at The Riot Room on Wednesday in support of his latest album Radio Silence but was informed by fans that the venue was hosting TAAKE at the end of March. When a Twitter user called out Kweli after the rapper decided to cancel his show, Kweli simply responded, "If you allow a nazi band to grace your stage you support Nazis. You must work for the Riot Room."
The Black Star rapper has released a statement further explaining his decision of pull out of the show.
"My position is that the venue should not want to host that band whether the band cancelled or not, and should issue an apology for even booking the band. The response I received was that the venue did not want to choose sides between a band that sympathizes with racism and bigotry and me. I think it's time to choose a side," he said.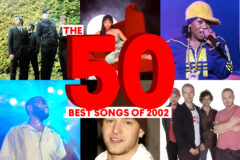 He continued: "I find it appalling that The Riot Room refuses to apologize for booking this band. I wouldn't feel safe bringing my team, family, and fans into a venue that is sympathetic to white nationalism, so I've cancelled the show. It's a shame because I was really looking forward to performing in Kansas City."
The black metal band has been the target of controversy lately after an image surfaced of the band's frontman with a swastika painted across his chest. The band was scheduled to perform at (Le) Poisson Rouge in New York City on March 24 but that show has since been canceled.
This story originally appeared on Billboard.