Although Speedy Ortiz have embarked on solo projects and shared covers and an EP over the past three years, they have not released a full-length since 2015's Foil Deer. Now, the excellent Northampton punk band is back with "Lucky 88," the first single and accompanying video from their upcoming third studio album, Twerp Verse. The song expands on the band's established sound, keeping the shiny riffs and hypnotic vocals while introducing new elements like a modulating synthesizer.
The music video, directed by Emily Yoshida, features frontwoman Sadie Dupuis experiencing the gratification and stress that comes with on-demand housing, food, and dating in a world mediated by iPhone apps. Her disappointment grows as her pursuits — men, sushi — turn to slime, until she finally collapses on her couch and drowns in the mysterious goo herself. Watch the video for "Lucky 88" below.
The band has also shared details about Twerp Verse, which is out on Carpark Records on April 27. After recording what they thought would be their third LP in fall 2016, the band scrapped the songs and changed course after the 2016 election. "Social politics and protest have been a part of our music from day one, and I didn't want to stop doing that on this album," Dupuis said of the decision to start anew. The band has also shared the full tracklist and album art, designed by Dupuis; view both below.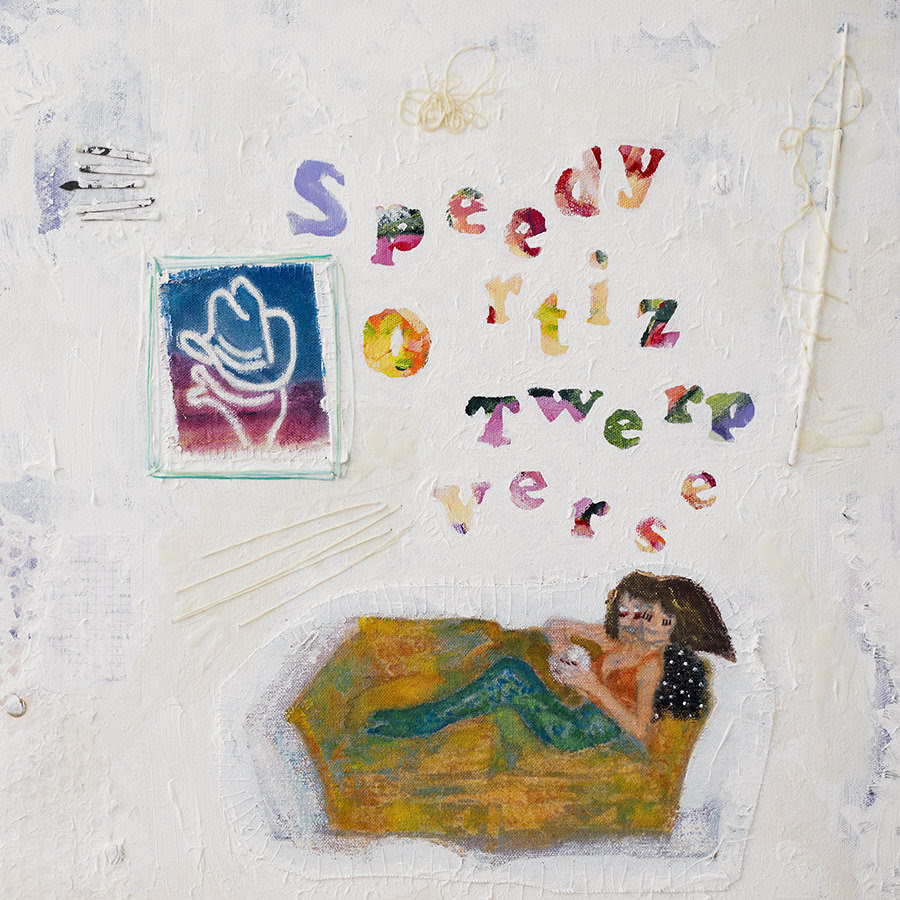 Twerp Verse
1. Buck Me Off
2. Lean In When I Suffer
3. Lucky 88
4. Can I Kiss You?
5. Backslidin'
6. Villain
7. I'm Blessed
8. Sport Death
9. Alone with Girls
10. Moving In
11. You Hate The Title