Just read the first sentence of this Associated Press story from today:
Crown-wearing worshippers clutching AR-15 rifles drank holy wine and exchanged or renewed wedding vows in a commitment ceremony at a Pennsylvania church on Wednesday, prompting a nearby school to cancel classes.
All you really need to know that's not conveyed in that sentence is that some of the crowns were made of bullets. The ceremony was held at the World Peace and Unification Sanctuary in Newfoundland, Pennsylvania, a congregation with a worldwide following that believes the AR-15 rifle—which Nikolas Jacob Cruz recently used to murder 17 people at Stoneman Douglas High School—represents the "rod of iron" in the Bible's apocalyptic book of Revelation.
The church's reverend, Sean Moon, is son of the late and infamous Sun Myung Moon, who claimed to be the second coming of Jesus Christ. At the ceremony, the younger Moon prayed for a "kingdom of peace police and peace militia where the citizens, through the right given to them by almighty God to keep and bear arms, will be able to protect one another and protect human flourishing." He and his followers evidently forgot about the part in the Bible about not worshipping false idols. Some deeply frightening photos from the event are below.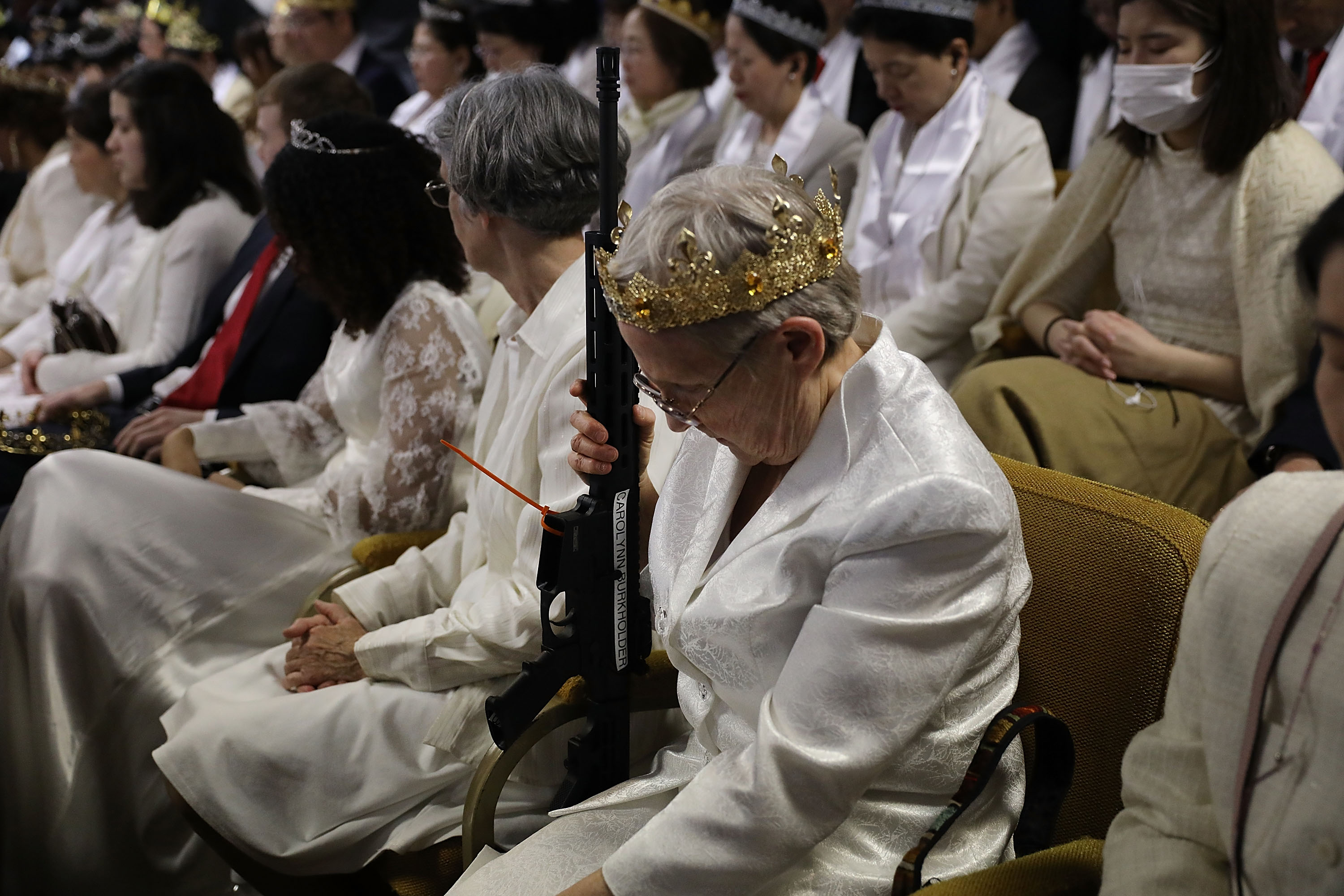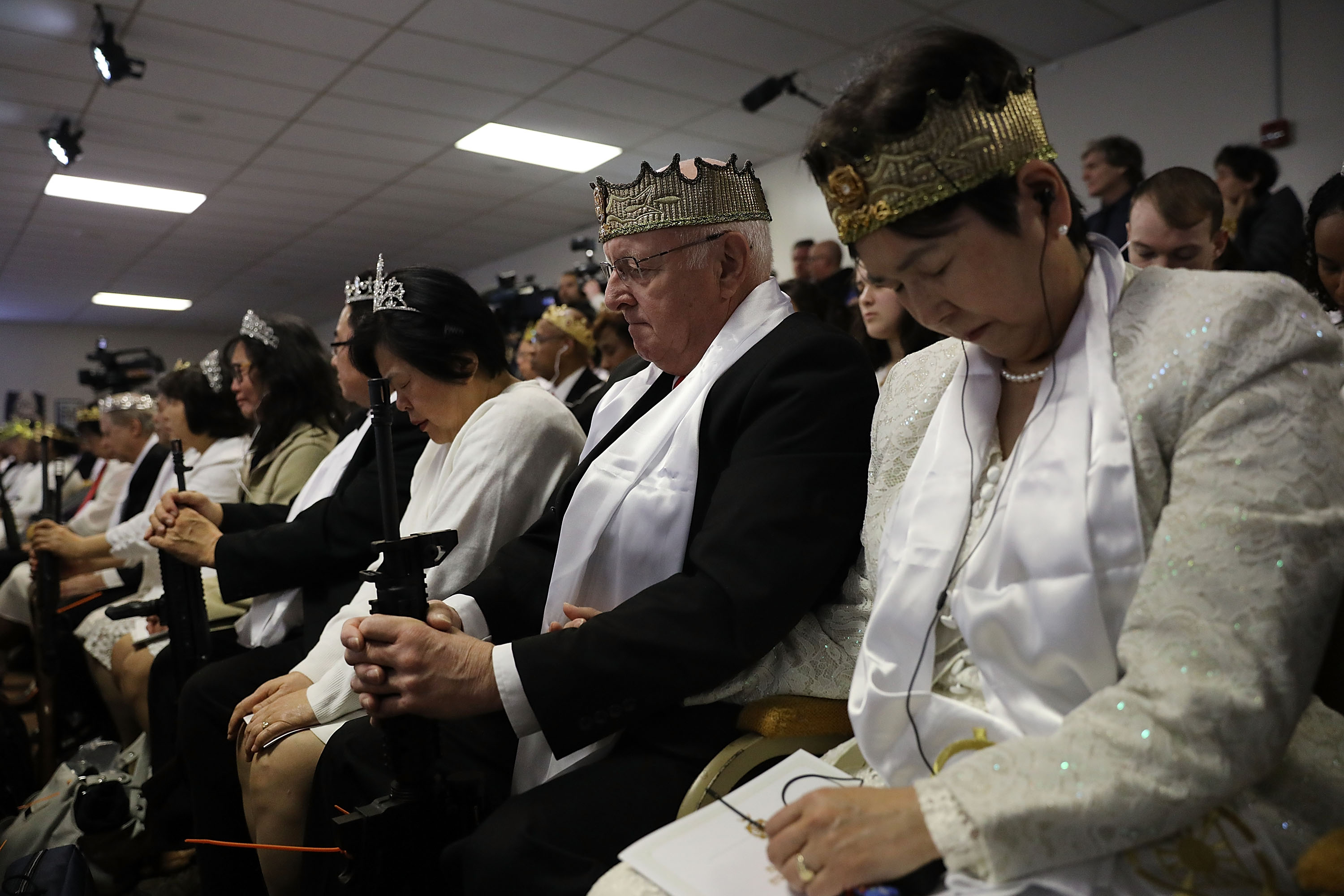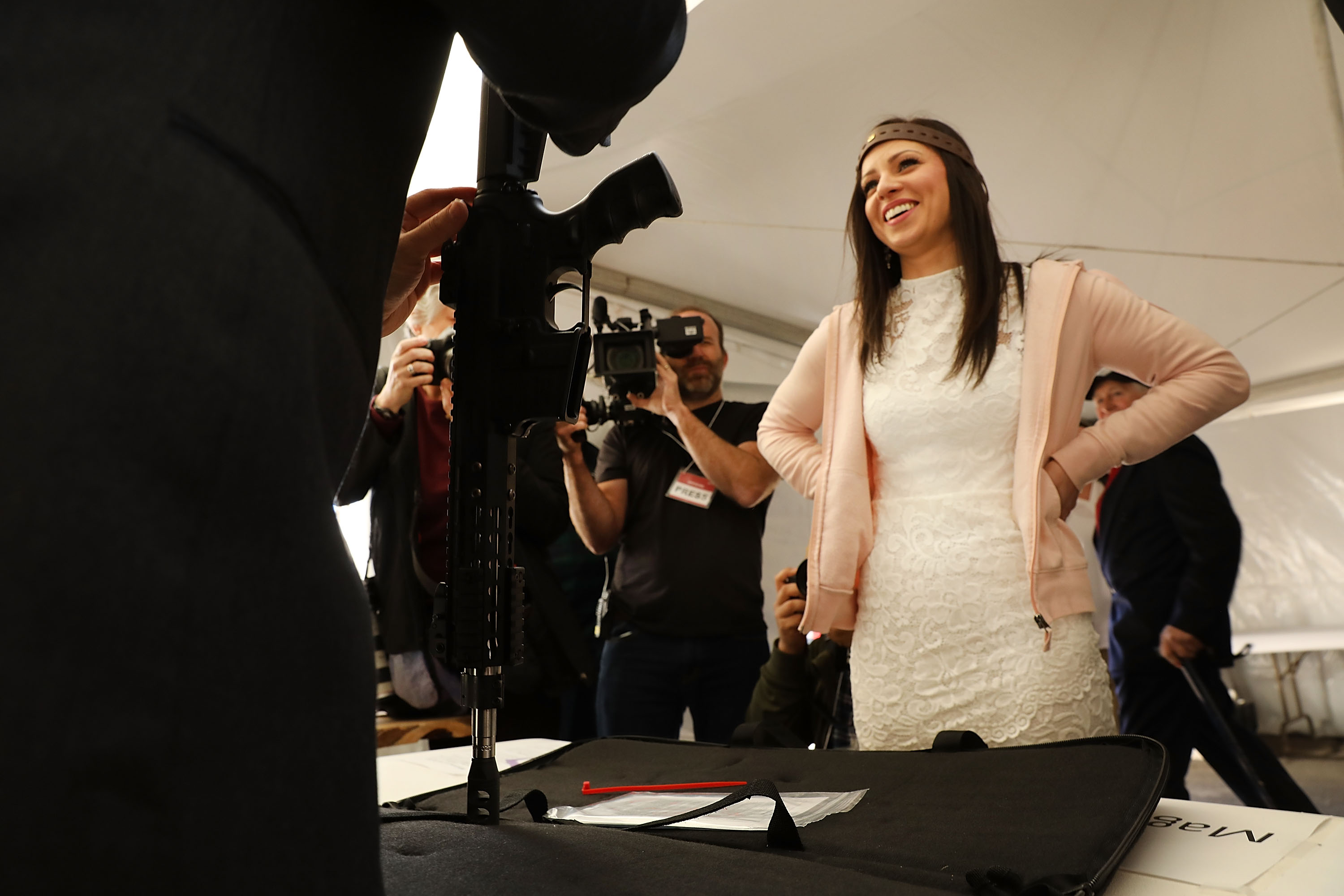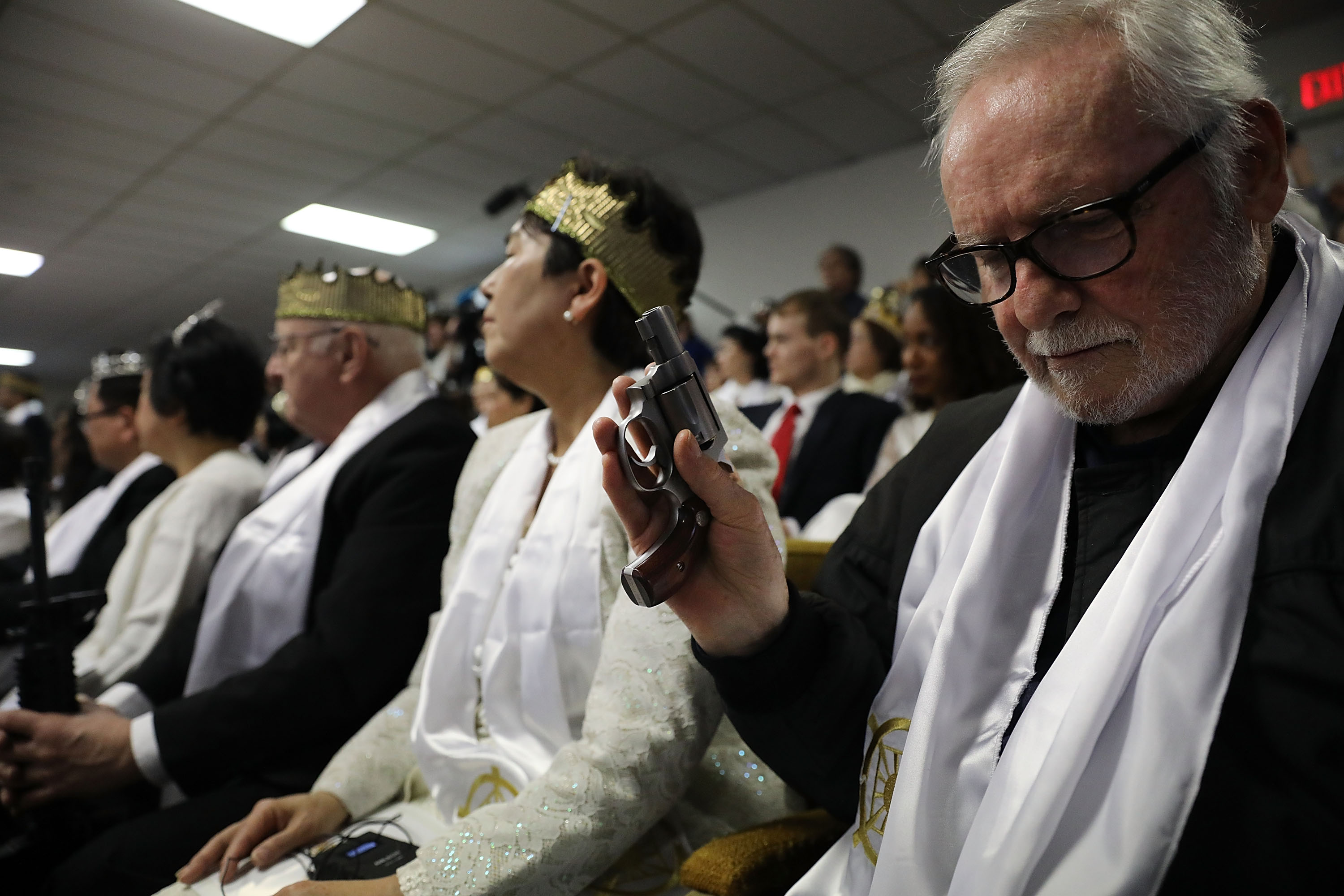 A bad political cartoonist couldn't invent such a heavy-handed visual critique of America's cult of the gun. These people think the end of the world is coming. Maybe they're right.