Merrill Garbus could sing in Esperanto through sixteen vocal filters and it still wouldn't stop listeners from parsing her lyrics. Nonetheless, with her Tune-Yards project, lyrics matter less than what signifies as pure sound, and on that front Tune-Yards have usually brought the goods. Switching the emphasis from ukulele to drums and collaborator Nate Brenner's bass for 2014's Nikki Nack produced music of sometimes frustrating and amateurish liquidity but mostly excellent quasi-grooves that complemented Garbus' posh yawp of a voice.
With I Can Feel You Creep into My Private Life, Garbus, with a lot of help from Brenner, manipulates the bass much like Prince did the Linn drum or Arto Lindsay did his untuned guitar: like the signature on a painting, as propulsion and punctuation. If you've recorded a few tracks with sequencers and other dance elements, Garbus and Brenner's choices make sense. This time around, however, only a third of the album works. Obscure, seemingly unfinished, and nattering, this is Tune-Yards' weakest album to date at a moment when Garbus, distrusting her music's ability to explain itself, doesn't need the slings and arrows.
But more on that later. "Don't trust me," she sings in "Who Are You" over clattering percussion and a basic piano, which is sound advice. "Didn't know right from wrong, honesty, honesty," she sings a song later on "Honesty" over even more pronounced bass. The admission of bad faith shades her material, situating her in a tangled line of poseurs who take positions for the sake of a momentary aesthetic infatuation. So long as the beats are as sharp as the ones anchoring "Heart Attack" and "Look at Your Hands," Garbus is as polymorphously euphoric as ever. Projecting joy is her idea of erotic play—a joy in phonemes, clatter, and fart noises, a Fauvist splash of colors. But on "ABC 123" she's literal and—her mortal sin—arch, retreating into the incantatory. "Home" casts her as David Sylvian in "Ghosts," a living sculpture from whose lips the clichés of existential rootlessness fall and disappear into an ocean of fuzz.
Then "Colonizer" pops up. The soundtrack to several remarks shared with music reporters about her self-consciousness as a white performer, "Colonizer" combines thesis statements and Garbus' favorite musical elements into a lukewarm stew; it's not terrible but it stops the album cold. She should have titled it "Performative Wokeness" and performed it as an instrumental; the combination of ukulele plucking, Tarzan chants, and Brenner's bass is more eloquent about musical intersectionality than any manifesto. Listeners do care about Garbus' words, not to mention her theories about whiteness, only insofar as these theories strengthen albums whose song structures list and sway from the effort required of Garbus to hold together their incongruities.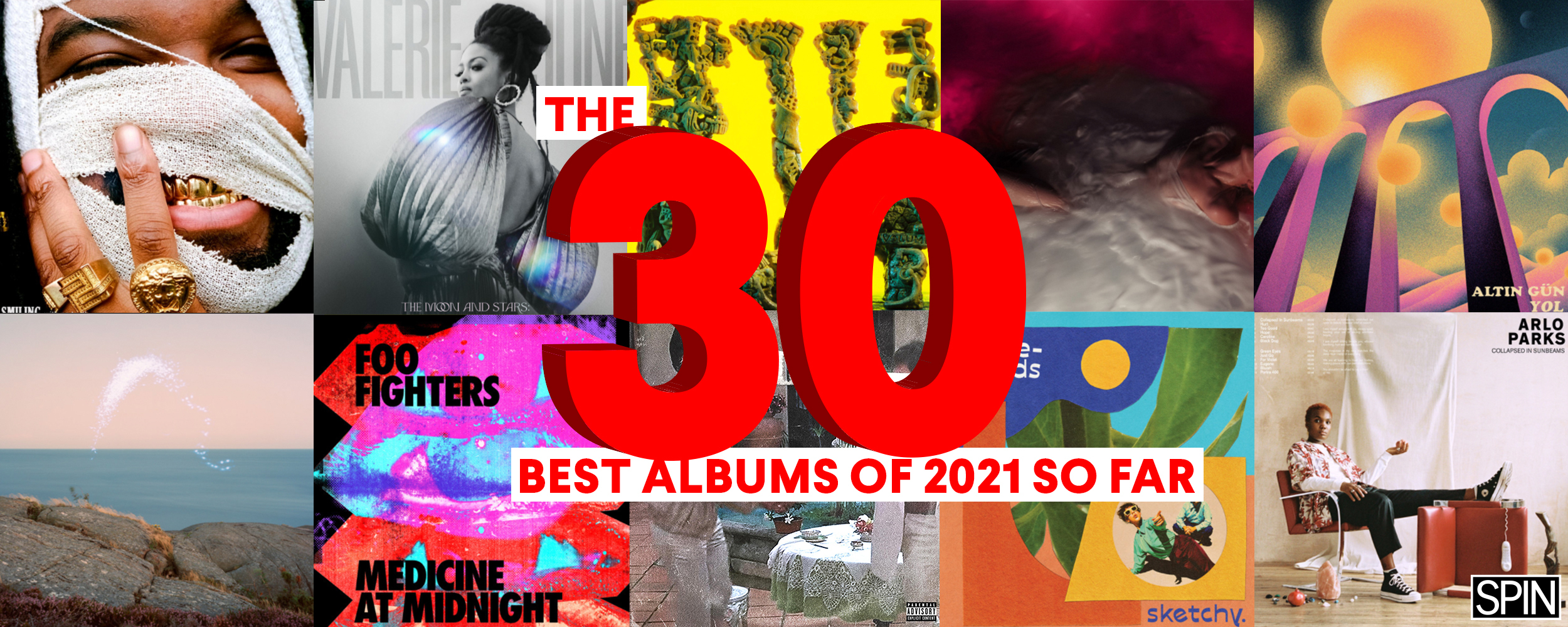 In an era when the response to promotion becomes the promotion itself, even when the response is designed to kill an album, Tune-Yards may lose what remains of the good will that sent w h o k i l l to the top of 2011's Pazz and Jop critics poll. And in 2011 there were already plenty of critics who dismissed the album as tuneless caterwauling. Gauche, pedantic, and sometimes distracted, I Can Feel You Creep into My Private Life is a fans-only record, aimed at listeners primed to give Garbus the benefit of the doubt after transgressions like consenting to a Sunday New York Times piece about the banalities of the white ruling class. Except Garbus is weird: a folkie who distrusts the genre's penchant for narrative and straight lines but has a use for its sparseness and can't stop scattering aperçus like buckshot. Call her Merrill Garble—she won't mind, probably. "Oh, will you erase what you embrace?" she sings on the Ladysmith Black Mambazo-interpolating "Private Life," a "you" that works as an "I."