Lil Pump and his camp have voided the "Gucci Gang" rapper's contract with Warner Bros. Records on grounds he was underage when he signed the deal and it was never certified by the court.
Pump was only 16 when he signed with Warner and now sources tell Billboard that attorney John Branca recently sent a letter to Warner Bros. on Lil Pump's behalf pointing out the age and certification issue, asserting that it nullifies the deal. Todd Rubenstein, the attorney for Pump's team Tha Lights Global, is also involved in negotiations, Billboard understands.
As a free agent, the "Gucci Gang" rapper would be well positioned for offers from other labels or to even strike out as an independent. The breakout single peaked at No. 3 on the Billboard Hot 100 chart and No. 2 on the Hot R&B/Hip-Hop Songs charts last month, and his self-titled debut album — released on Tha Lights Global/Warner Bros. — launched at No. 3 on the Billboard 200, moving 46,000 equivalent album units in its first week, according to Nielsen Music.
In an interview last year with Billboard discussing Lil Pump's rise, Warner Bros. praised his and his management team at Tha Lights Global's business acumen, building his profile through a network of social media influencers that reaches a combined 160 million ­followers across nine different platforms.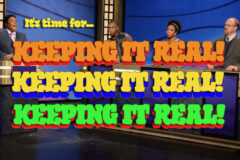 "We, as a company and as a label, needed to build and establish more of a presence in the urban space," said Warner Bros. executive vp commerce and marketing Larry Mattera. "They clearly had insights and relationships on the urban side of the business in the network landscape, where we're always trying to look for influencers and how to utilize social networks in a meaningful way."
Added then-Warner Bros. chairman and CEO Cameron Strang: "They're innovative spirits, and they don't take no for an answer. Pump is an incredible artist; he's got fantastic charisma and a huge personality, with lots of talent and no fear."
Tha Lights Global and Warner Bros. declined to comment.
This article originally appeared on Billboard.