Justin Timberlake has been teasing his country album Man of the Woods for about a month now, including a tour announcement and a tracklist that features practical, back-to-the-land song titles like "Flannel" and "Supplies." For any naysayers who may think that the funk-pop single "Filthy" proves JT was joking about the whole "woods" thing, his new album trailer seems to imply that he certainly is not.
The clip features Indoors Timberlake, tirelessly nitpicking at piano chords in the studio with Pharrell, and Outdoors Timberlake, frolicking freely in a field of flowers. On the album, Timberlake insists, he wants us to emulate the latter: "It's meant to be heard outside even more than inside."
The album will include southern guitars ("That is me exercising my love for where I came from") as well as drum machines ("You mix it with something modern – that's just where we are today"). Elsewhere in the trailer, Timberlake describes the record's sound as "modern Americana with 808s," laughing afterwards, as if he knows that nobody asked for this godless marriage of genres.
The video also includes previews of several songs, which blend Timberlake's raspy autotuned croon with reggaeton-lite beats, funk riffs, and somber, southern-fried guitars.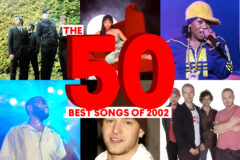 "Wow. Is this really happening?" Pharrell asks at one point, incredulously. Watch the behind the scenes footage below.