Page Six really buried the lede on this item on a petty squabble between billionaire spawn Wyatt Koch and his ex-fiancee Ivie Gabrielle Slocumb. Sure, a jilted lover who stands to inherit millions of dollars from his industrialist dad suing his ex for the oil baron equivalent of couch cushion change in "damages" over some jewelry and a broken engagement is worth mentioning, but the real story is that the Koch heir fancies himself a "bold" fashion designer helming an eponymous line of loud button-down shirts fit for an extra from Caddyshack.
The Post describes the Wyatt Ingraham signature aesthetic as "out-there patterns and colors" which is a charitable way of saying that these are the busy shirts a middle-manager who fancies himself the office comedian wears on casual Friday. The remarkable part of this vanity endeavor is the short video Koch produced to sell the brand, construct his own self-mythology, and peel the curtain back on his creative process. One of the video's boldest choices entails a Koch heir sitting for his talking head interview wearing a shirt emblazoned with bags of money, as if that image alone couldn't resurrect the guillotine.
"My father said to me, 'Wyatt, you can do whatever you want to in life. Just make sure you do it well and do it with passion," the designer said to the camera, without a hint of self-awareness. The sons of literal billionaires do typically get to do whatever they want in life. That's the perk of being born into a Scrooge McDuck vault full of gold coins.  One thing Koch likes to do with passion is sketch ideas using what we're assuming is his extensive training in design.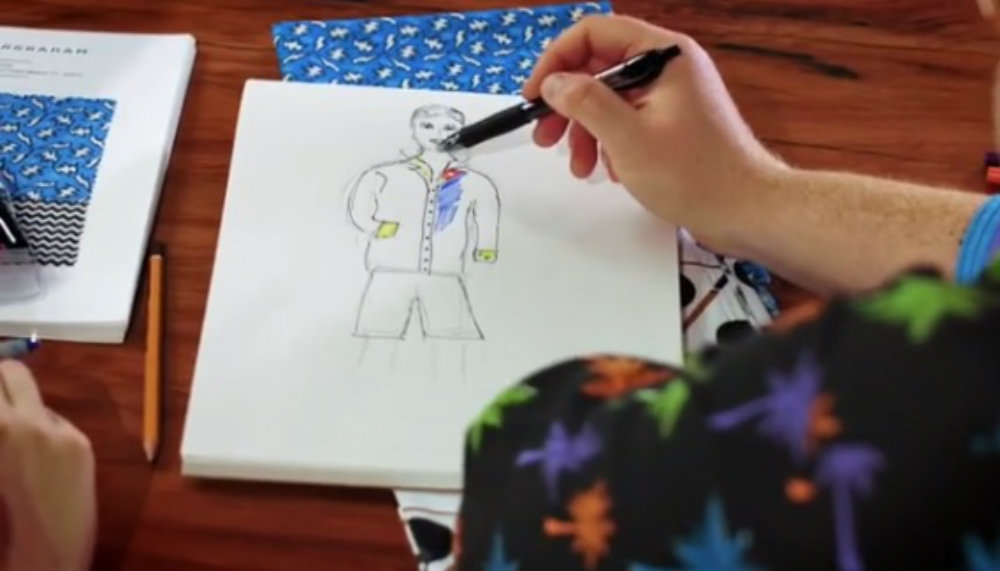 "I want my shirts to be able to worn in the boardroom or in the discoteca [yeah, he really pronounced it like that] or a nightclub — or on a yacht," Koch said with a straight face. "I really wanted to create something that's fun, outside the box, cool, trendy, yet really bold and interesting." We're hard pressed to name a boardroom, outside of the one hosting the board of directors from Spencer's Gifts, that would feature executives wearing neon pink shirts with a handcuffs pattern, but we'll take his word for it. Koch did, however, provide this visual of what his shirts would look like on a yacht. We're bummed he didn't provide a discoteca scene. It's not like he can't afford the production costs.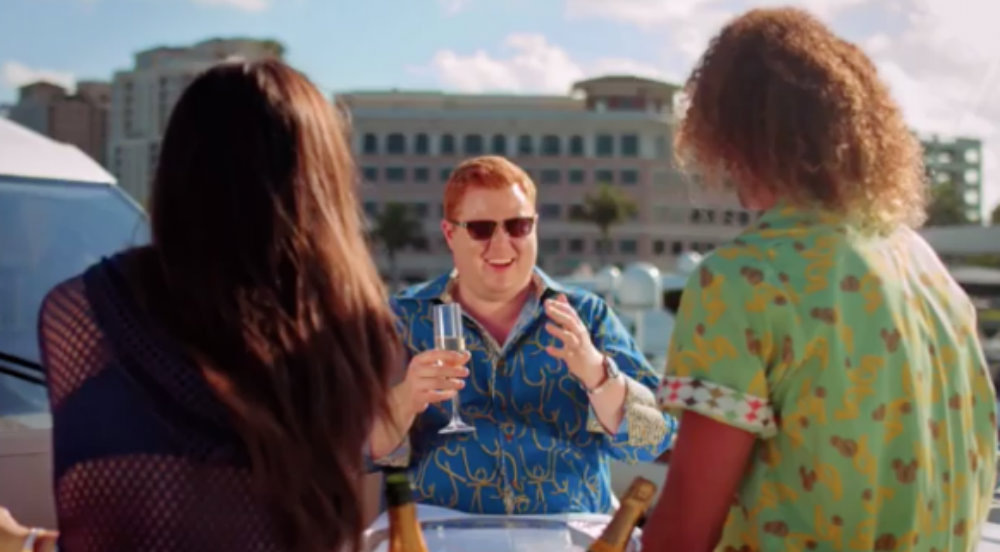 UPDATE, 9:30 p.m.: The Wyatt Ingraham Instagram deleted the video featuring Koch wearing a self-designed collared shirt featuring an all-over bags-of-money pattern, but you can still watch it above via the brand's YouTube.
[h/t David Roth]