In 2017, there was more media than ever before in human history, and what felt like painfully little attention left to devote to it all. Even as paid, professional music critics, there were plenty of albums that slipped past us initially, or which we just didn't get around to covering. So here each Spin staffer will present their favorite album of 2017 that felt overlooked by somebody or everybody. The list contains a sub-sub genre for just about everyone: road-trip slacker rock; supremely weird art pop; heady jazz meditation from New Orleans; dark, sultry Swedish pop; masterful Chicago rap; scrappy, energetic Australian punk-pop; flawless neo-psych; electro-R&B K-pop; abstract industrial dub; woozy, lo-fi dance ambience from a guy who actually named himself after Seinfeld. Please enjoy.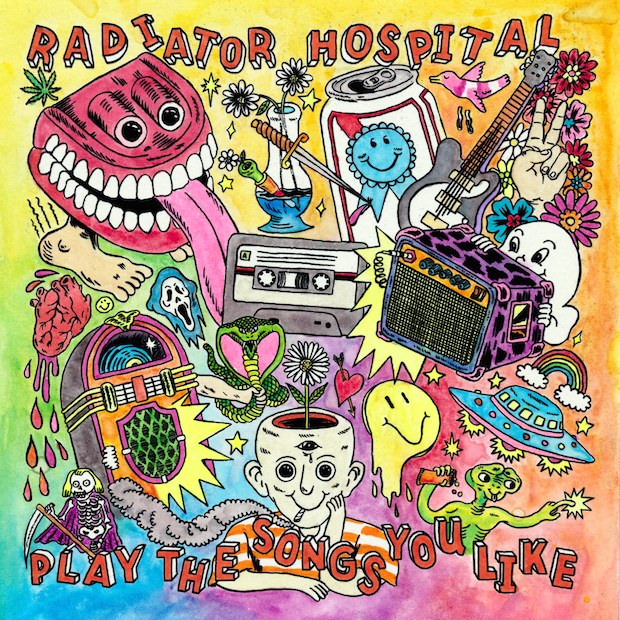 Radiator Hospital
Play The Songs You Like
(Salinas)
In the three years since Philly four-piece Radiator Hospital released 2014's acclaimed full-length Torch Song, frontman and chief architect Sam Cook-Parrott has kept busy, releasing a number of split singles, an EP with the Katie Crutchfield/Keith Spencer duo Great Thunder, and a self-titled album as one half of The Afterglows. But in October, the punk balladeer returned with a new album from his veteran DIY band—an under-appreciated LP, Play The Songs You Like, that features all of the touchstones of a Rad Hos classic: Melodies that make you want to sing, rhythms that make you want to dance, lyrics that make you sigh in recognition and appreciation. While this outing is perhaps more wistful than previous ones (one of the album's most affecting moments, on "Nothing Nice," features the repeated, belted line "I love to just give up"), Play The Songs You Like still pulls the universal from the personal, giving us a set of songs that feel like impassioned diary entries. "The songs you like will never sound as good to you as they did under the blood red summer moon," Cook-Parrott sings on the album's title track, reminding us of all the ways we once were and all the ways we've changed. — DREW SALISBURY
LISTEN: Bandcamp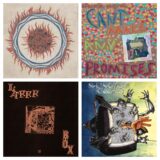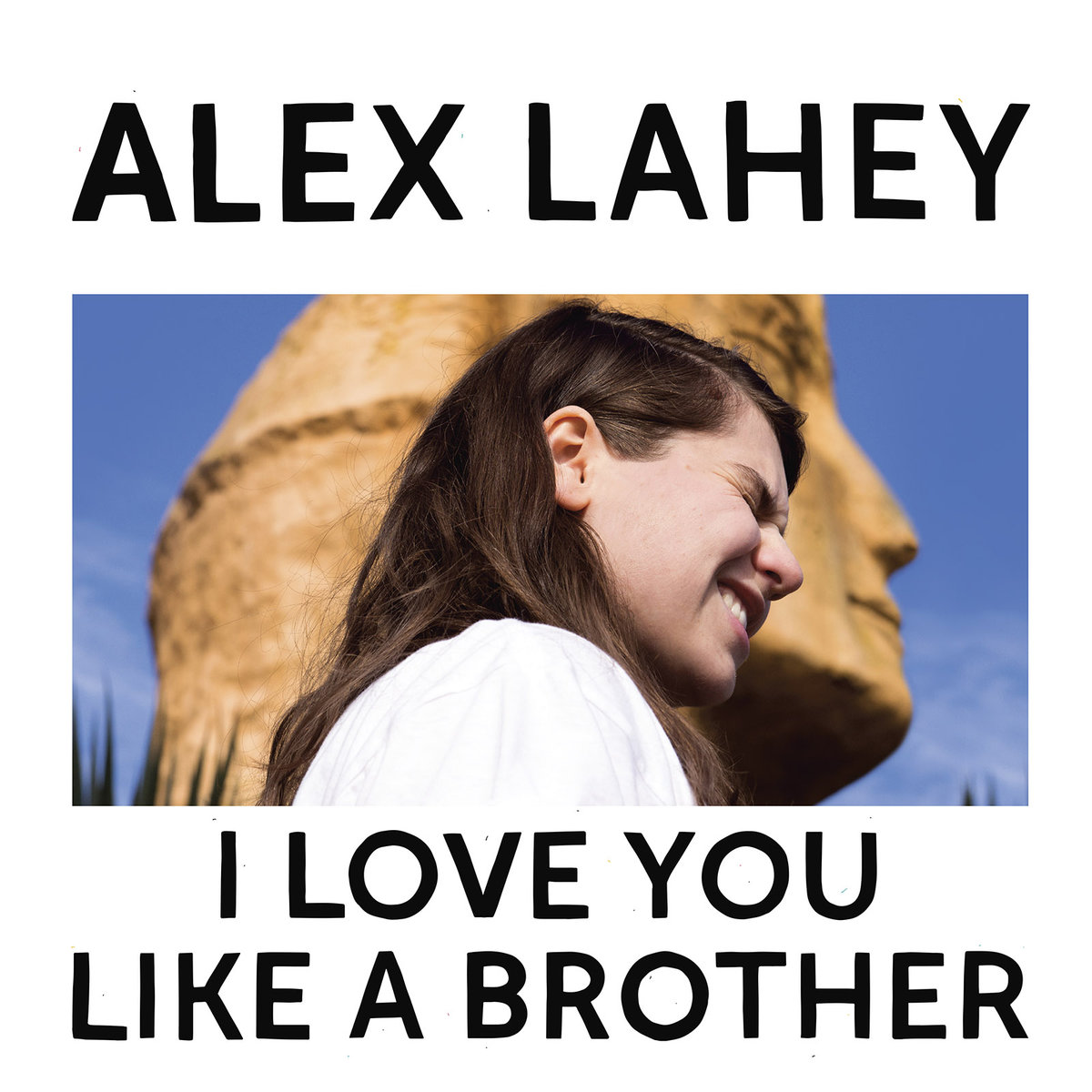 Alex Lahey
I Love You Like a Brother

(Dead Oceans)
Twenty-five-year-old Melbourne, Australia upstart Alex Lahey plays scrappy, energetic punk-pop with an aw-shucks honesty that's as relatable as anything else you've heard this year. As a songwriter, Lahey has a knack for teasing out contradictions in plain sight and putting a fine point on conflicted feelings. On I Love You Like a Brother, her debut full-length, Lahey hits her stride with songs like "Perth Traumatic Stress Disorder," about the sting of visiting the scene of a recent heartbreak, and "I Haven't Been Taking Care of Myself," a self-deprecating anthem about the side effects of infatuation. There's relationship turmoil right and left; the whole album might be a sad affair, if not for the even-keeled good humor shining through its profusion of fuzzy, surf-inspired guitar licks. Nothing beats the jubilant title track, which isn't a romantic let-down, but a testament to big-sisterly love delivered with a dash of authentic begrudging acceptance. "We don't get a choice, so let's stick together," Lahey sings to her real-life younger brother, and you know she means every word. — ANNA GACA
Listen: Bandcamp | Apple Music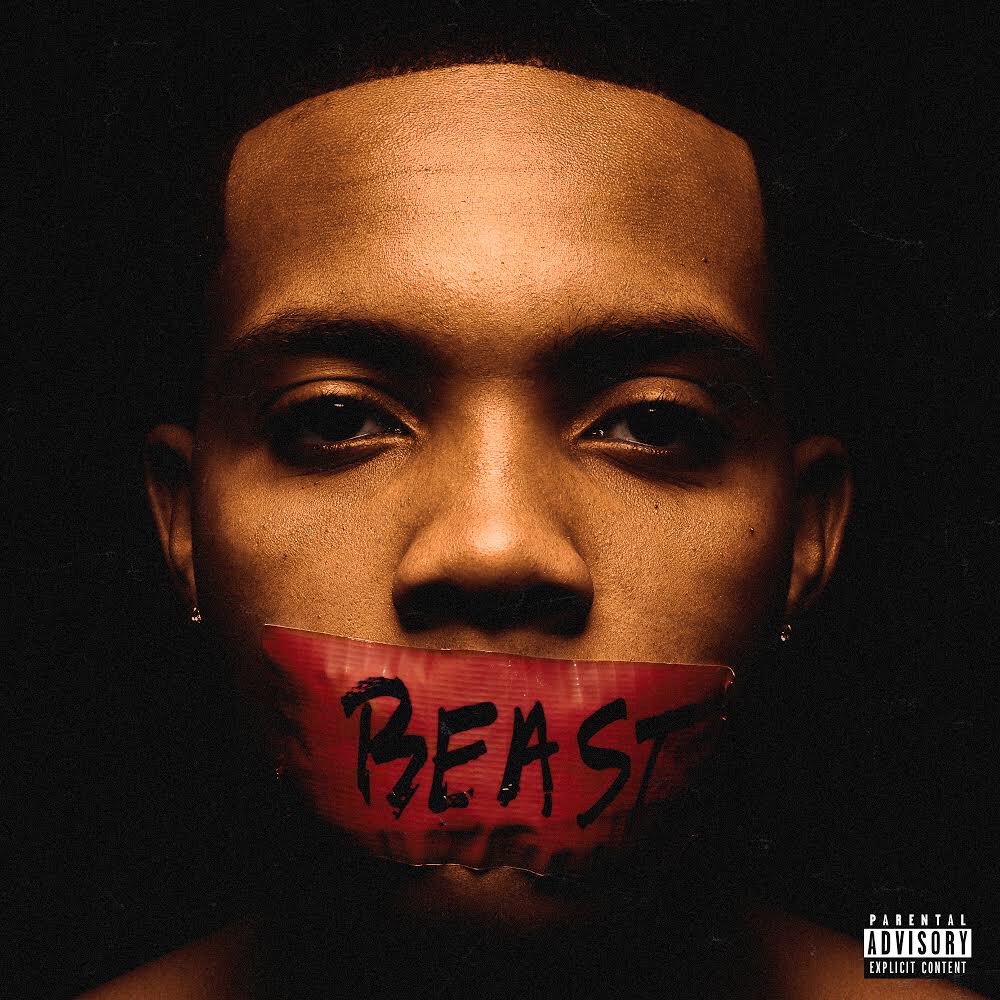 G Herbo
Humble Beast
(Machine Entertainment Group)
For as much as drill music earned a reputation for rupturing traditions, G Herbo's commercial debut, Humble Beast, is a conventionally great rap album. Over a collection of soul loops with room to breath—Thelonious Martin evokes Just Blaze; DJ L's contributions recall Blueprint-era Kanye with more hi-hats—the 22-year-old leans into narrative detail and structural concepts, spitting some of the year's most technically proficient songs. "Malcolm" is a five-minute-long, Linklater-esque chronicle of a southside Chicagoan's life and death, epic in scope, anchored by small moments of trauma and its aftermath. On "Everything," Herb iterates on the song's title, squeezing the word for all it's worth. As always, he's preoccupied with past exploits and tragedies, a vulnerability that bleeds into ceremonial asides. During the outro on "Crown," Herb remembers his first time seeing Chicago legend Bump J, featured on the song, while walking home from school with his sister. Before "Man Now" unfurls, he offhandedly announces, "You know I come from the city of sorrow, man / Ugly introduction, red snow / Heartaches, heartbreaks, headache." This work has a long memory and a sharp pen. — TOSTEN BURKS
LISTEN: Spotify | Apple Music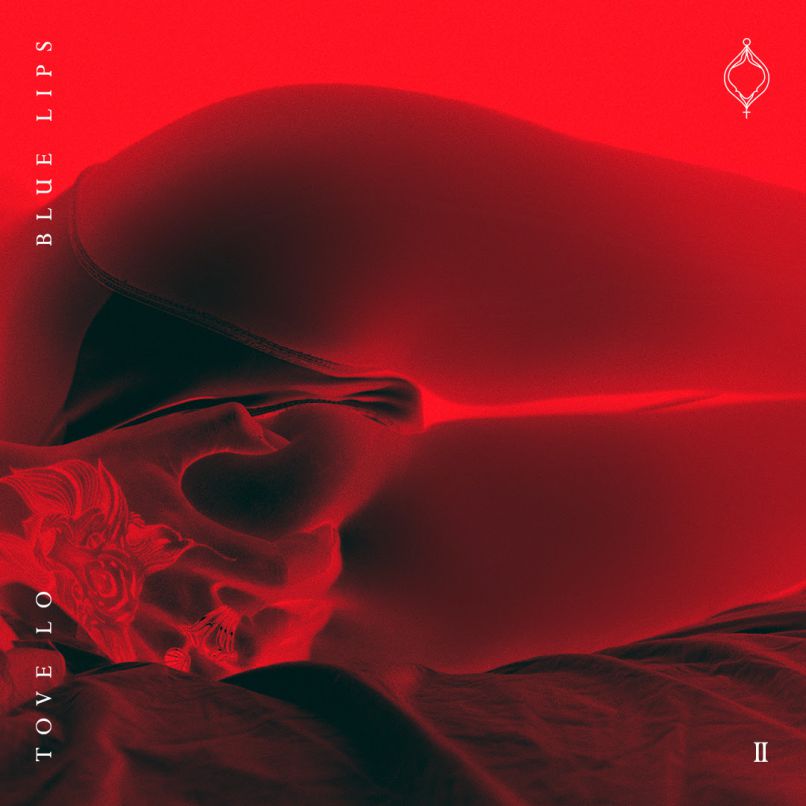 Tove Lo
Blue Lips (Lady Wood Phase II)
(Island)
Tove Lo's music has always been about the intertwining euphoria and queasiness of sex and drugs. "I gotta stay high / All the time," went her American breakthrough hit "Habits (Stay High)," which opens with a verse about throwing up after a sex party. Of course, sex and drugs are practically what all pop music is about, but the Swedish singer has clawed out a specific niche in this genre through a bracing explicitness. There is no wink-wink in her music, no allusions to pies or cakes or whipped cream. "Let me be your guide when you eat my pussy out," she sings to another woman on "bitches," one of the many standouts on her recent album Blue Lips (Lady Wood Phase II). Still, there might be something gimmicky about her persona if it was just about a willingness to render sex in very real terms. The chorus of the album's lead single "disco tits" goes, "I sweat from head to toe / I'm wet through all my clothes / I'm fully charged, nipples are hard / Ready to go," but it's pinned to a loopy, circuitous song that never quite reaches the kaleidoscopic disco-pop climax it threatens to hit. This off-kilter wonkiness gives the song another layer of authenticity, placing the listener at the razor's edge of a club high, where losing sense of time and place is both exhilarating and disorienting. The album follows in those footsteps, layering songs that seem to swim inside themselves, like "dont ask dont tell," another highlight, which just kind of floats, never dropping the beat or ever really coming close. In this aqueous space, nightlife is presented in all its messy glory, where powders and pills deliver you both to and from evil. The album ends with a dissociative ballad titled "hey you got drugs?" It's for you to decide whether that's a come-on or a plea. — JORDAN SARGENT
LISTEN: Spotify | Apple Music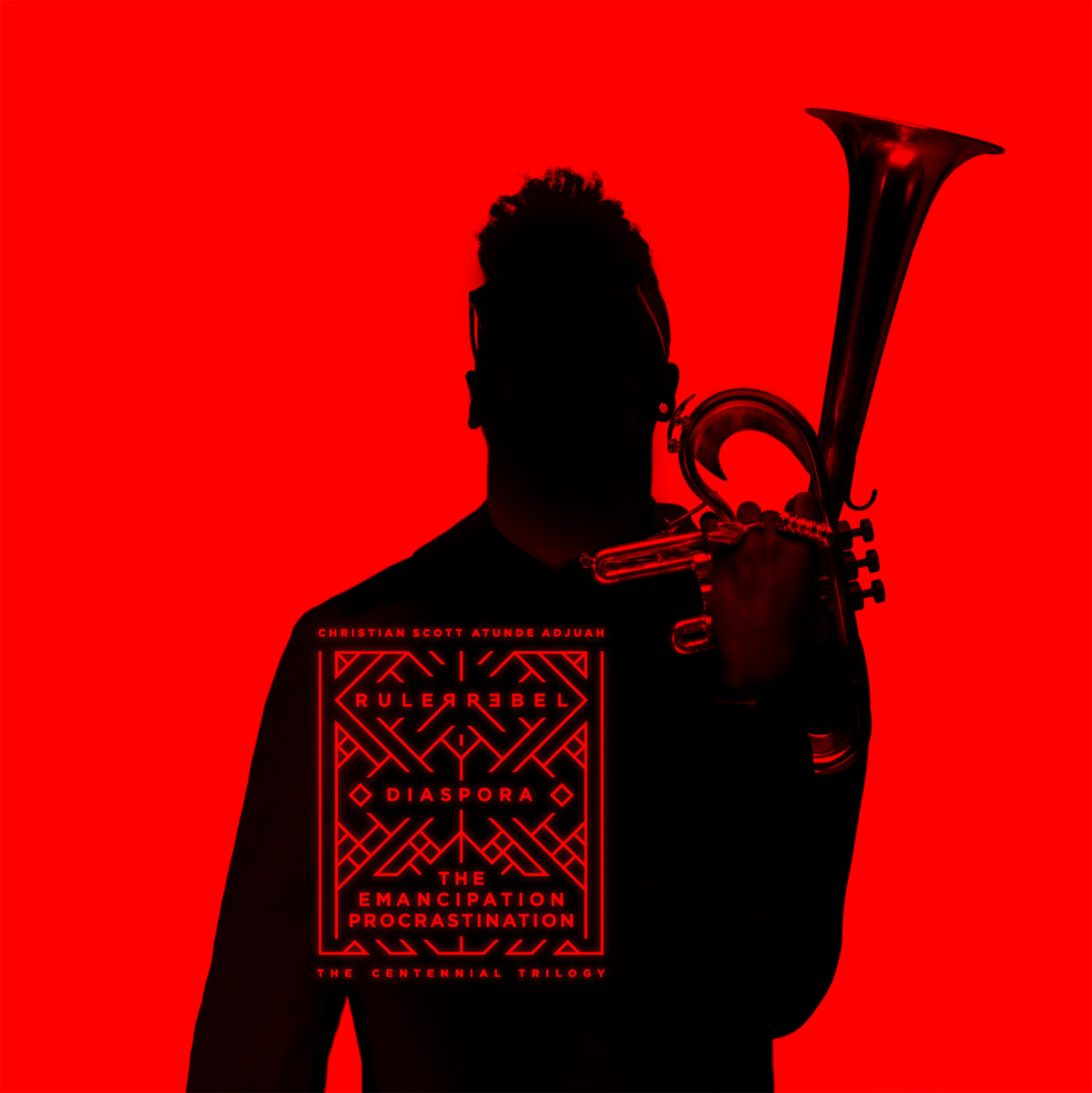 Christian Scott aTunde Adjuah
The Centennial Trilogy
(Ropeadope)
New Orleans trumpeter Christian Scott aTunde Adjuah has always approached jazz as part of a larger communal construct instead of its own exclusive thing, a perspective that gives his work a malleable power. After evoking jazz's history with social justice in 2007's "Katrina's Eyes," Scott broadened his focus this year for The Centennial Trilogy: Rebel Ruler, Diaspora, and The Emancipation Procrastination, a three-LP collection that commemorates the 100th anniversary of the first jazz recordings.
Just like back when it was called "jass," the trilogy works with the idea of jazz as a mode rather than a genre. While its scope (African drums, trap, and of course, New Orleans brass) is a selling point, The Centennial Trilogy is most compelling as an arc. The 808s-fashioned Ruler Rebel ends with the oceanic thriller "The Reckoning." Diaspora is the expansive second act that's formless almost to a fault, a wanderlust that pays off in The Emancipation Procrastination, a finale featuring the entrancingly sanguine "Ashes of Our Forever" and a refashioning of Radiohead's "Videotape." Like the Original Dixieland Jass Band before him, Scott is onto something special. — BRIAN JOSEPHS
Listen: Apple Music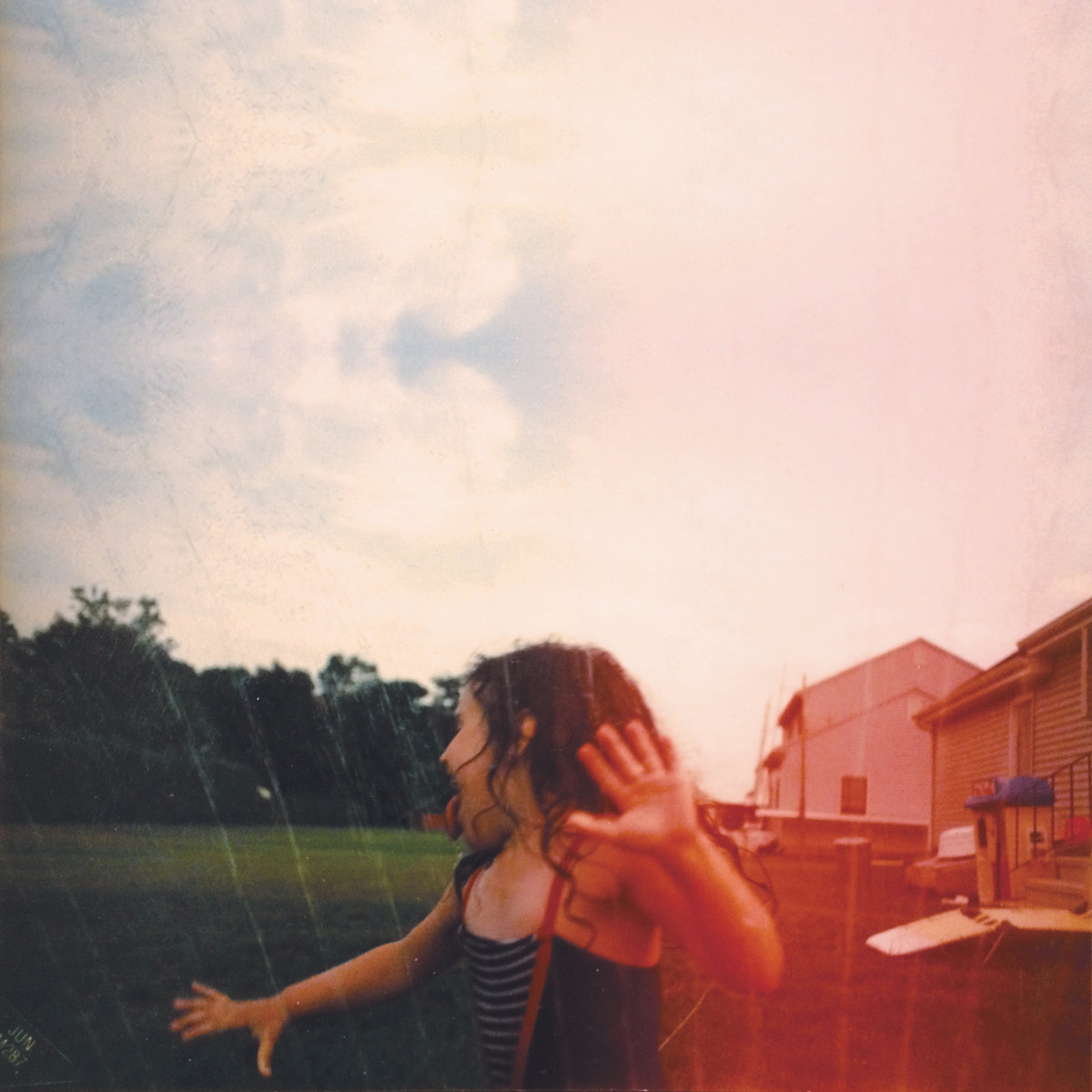 Parlor Walls
Opposites
(Northern Spy)
Parlor Walls is a three-piece Brooklyn band that plays something like punk rock, but avoids typical power-trio dynamics and their associated tropes. Alyse Lamb barks and jeers and produces crystalline waves of guitar; Kate Mohanty plays a squalling alto sax that has far more to do with Albert Ayler than Lora Logic; Chris Mulligan drops Death Grips-worthy, synth-bass bombs with one hand while pounding his drum kit with the other. The first time I heard them, at a DIY show in 2015, they covered a song by Wire. Opposites, Parlor Walls' March debut, is a worthy heir to that band's legacy. Its songs mix rhythmic urgency and harmonic ambiguity, aiming to deceive and unsettle rather than bludgeon and thrash. The album cover, featuring a sun-kissed old photo of a young girl playing in a suburban sprinkler, hints at Instagram filters and easy millennial nostalgia for the '80s and '90s. But what Opposites presents is, well, the opposite: a steely and unsentimental look at the ways we are shaped by our histories, with a sound that embraces the chaos and noise of the present and occasionally even strides toward the future. — ANDY CUSH
LISTEN: Bandcamp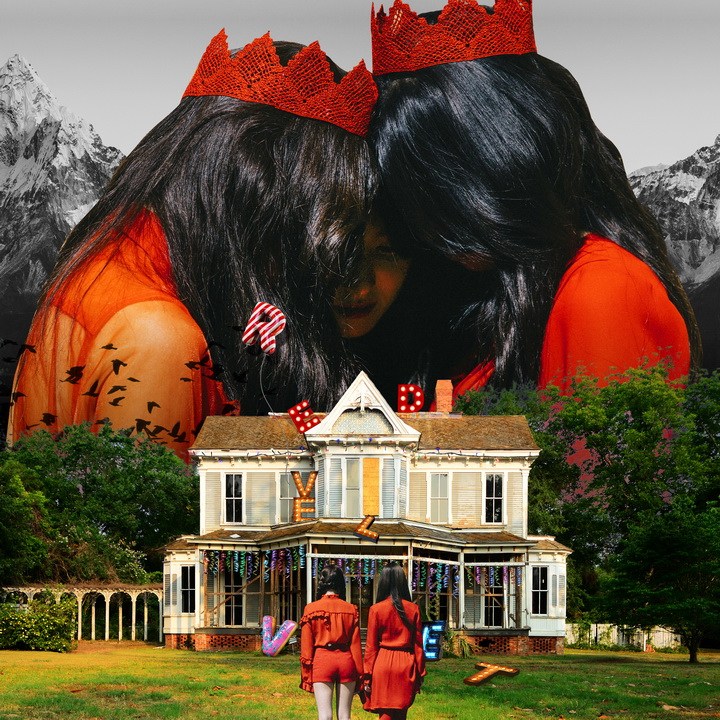 Red Velvet
Perfect Velvet: The 2nd Album

(S.M. Entertainment)
Since their 2014 debut, K-pop polymaths Red Velvet have oscillated between the two sonic halves reflected in their namesake: vibrant pop ("velvet") and slinky R&B ("red"). On their latest effort and second full-length LP Perfect Velvet: The 2nd Album—an "upgraded version" of their velvet concept, as leader Irene puts it—the quintet saturate their more subdued velvet sound with signature red-pop stylings: xylophones, handclaps, talk-singing, and punchy electronic production. Threaded together with complex, layered harmonies, Perfect Velvet showcases Red Velvet at their most sonically mature ("I Just", "Kingdom Come") and their most experimental ("Attaboy"). A strong full-length effort in an industry defined by digital singles, the LP's 31 minutes—brevity is the soul of pop, after all—are some of the genre's most sublime. — MONIQUE MELENDEZ
Listen: Apple Music | Spotify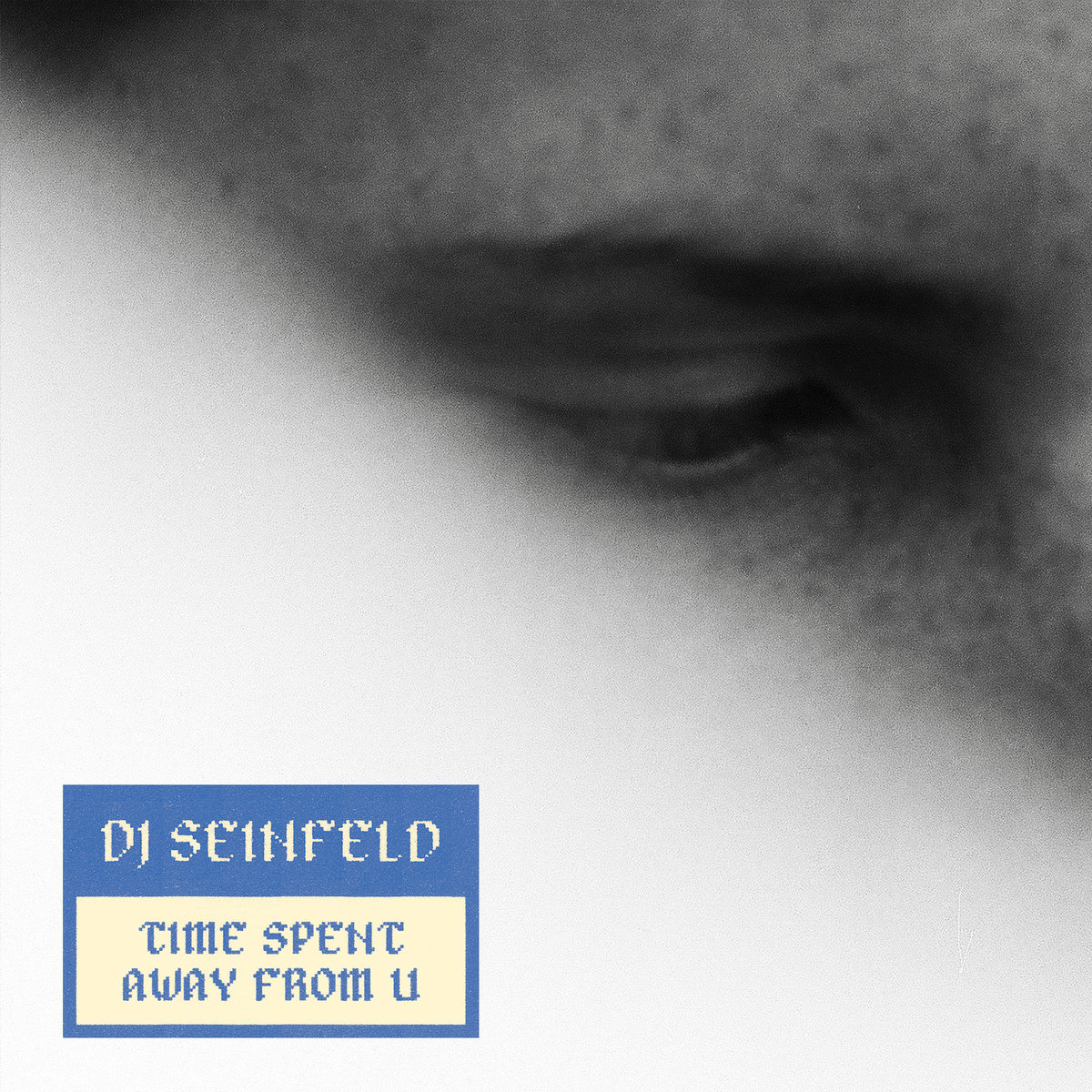 DJ Seinfeld

Time Spent Away From U
(Lobster Fury)
When Armand Jakobsson released his first EP in late 2016, the Swedish producer explained how his adopted namesake, DJ Seinfeld, reflected his guiding philosophy: "I want to live life as uncompromisingly as Kramer does, the way he throws himself without fear into the next adventure." Time Spent Away From U, his debut full length for the eccentric UK electronic label Lobster Fury, makes good on his word, pushing house music beyond four-on-the-floor standards with woozy downtempo atmospherics, breakbeats, and sensitive piano riffs. In the oversaturated genre of lo-fi dance music, sincerity and a sense of personality are disappointingly rare, but Time Spent Away From U delivers both in spades. The dreamy, wistful vocal sample on album opener "I Hope I Sleep Tonite" imbues hollow synths and hi-hats with a sense of melodrama typically reserved for emo bands, while the delicate chord progression on "U Hold Me Without Touch" melds the impossibly disparate aesthetics of house music and pop balladry. While many lo-fi producers seem content to hide behind obscure pop culture references and inside jokes, Jakobsson proves that it's still cool to wear your heart on your sleeve. — ARIELLE GORDON
Listen: Bandcamp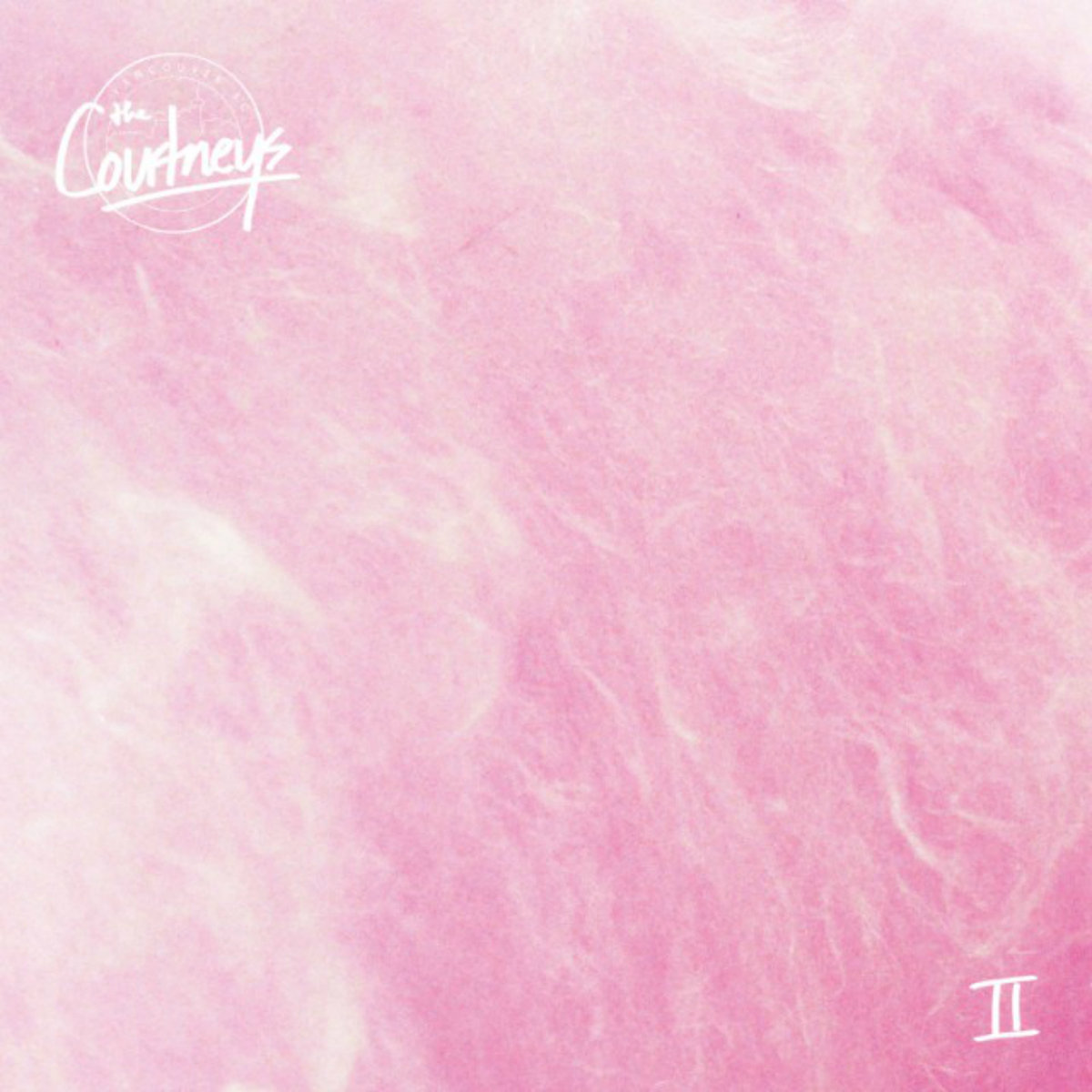 The Courtneys
II
(Flying Nun)
Vancouver slacker-rock trio the Courtneys play a delightfully askew brand of post-punk. Signed to New Zealand's Flying Nun Records, the all-girl gang naturally receives comparisons to Kiwi-rock acts like the Clean and the Bats, but the band's sophomore record II is the kind of neo-grunge-pop rumination that road trip soundtracks are made of—infectious hooks, tight arrangements, and angsty-but-still-cheerful lyrics. Propulsive opener "Silver Velvet" and distorted-goodbye track "Minnesota" are both standouts, as is "25," which includes the youthfully earnest shrug of lines: "When six months pass / Will I have made it last / I doubt I would have tried / Cause I'm a Gemini / And I change my mind." Queue up this sleeper hit and let the steering-wheel tapping commence. — LIZ CANTRELL
Listen: Bandcamp | Apple Music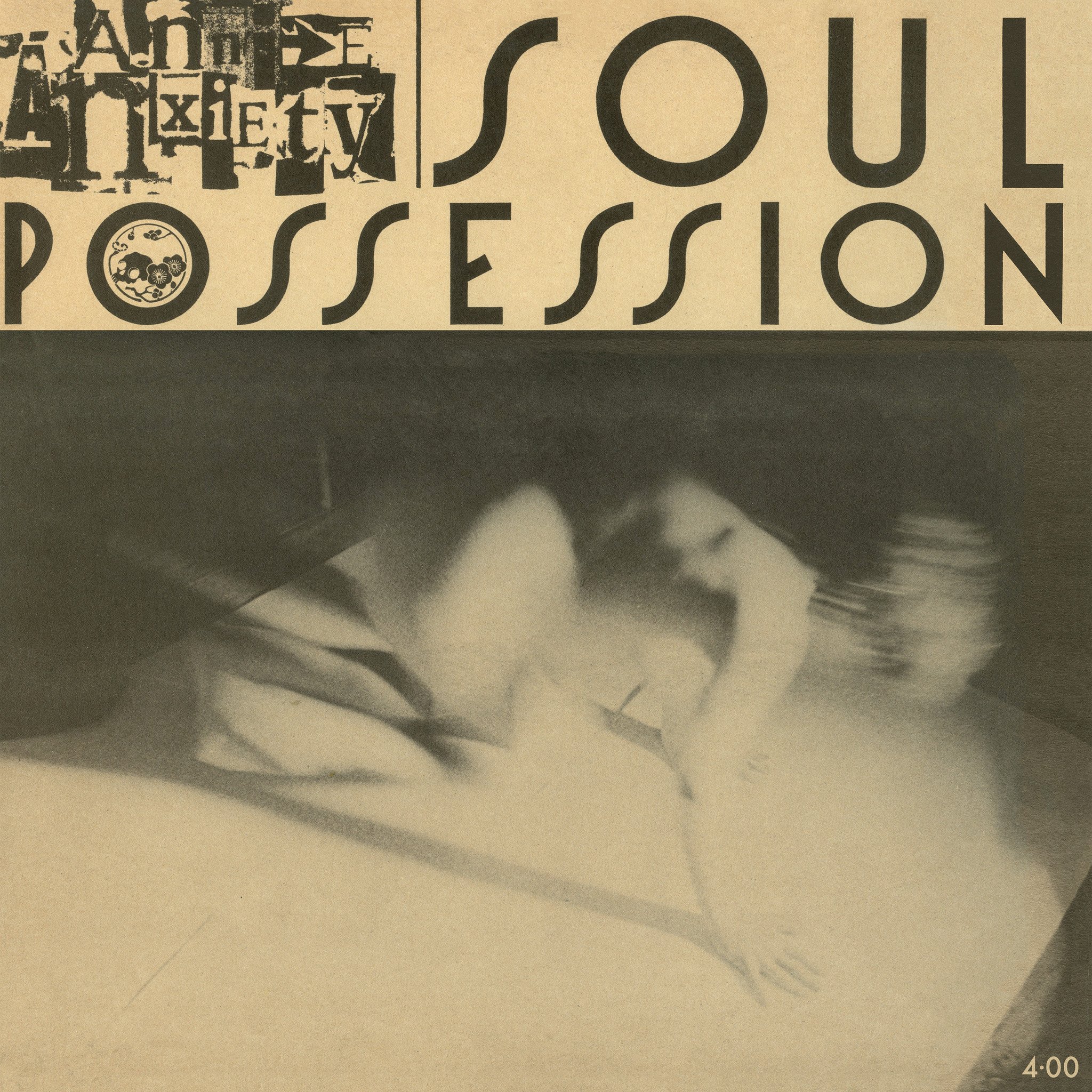 Annie Anxiety
Soul Possession

(Dais, Reissue)
Annie Anxiety—also known as Little Annie, formally known as New York-born Annie Bandez—is among the crew of artists and performers to emerge from the late-'70s orbit of English punk-commune Crass. Her work and association with Penny Rimbaud led her to meet dub producer Adrian Sherwood, near the beginning of his storied career. (She'd later end up living in a shed in Sherwood's garden and Soul Possession is often confused for a release on his U-Sounds label.) After her first Crass Records-released single with Rimbaud in 1981, Annie took a handful of grimy samples, tape loops, and lyrics to Southern Studios in London where she, Sherwood, and a rotating cast of players translated her fucked-up poetry into abstract dub industrial concrete. The result would be released in 1984 on John Loder's Corpus Christi records as Soul Possession; attempts to reissue the record were stifled by exorbitant financial demands, until Loder's 2005 death and Ryan Martin of Dais took up the mantle, several years later. But themes of social collapse, interpersonal abuse, and banging one's head against the wall ring perhaps truer today than they did back in '84. "There's a whole sector of society that thinks the world changed on election day," Annie tells SPIN from Miami, where she's been living for the last three years. "What fucking planet are you living on? Things are not that different. It's just more upfront insulting now. The makeup's off." Soul Possession looks frankly at what's under that face paint—a roiling, brutally raw expression of life under oppressive institutions. — DALE W. EISINGER
Listen: Apple Music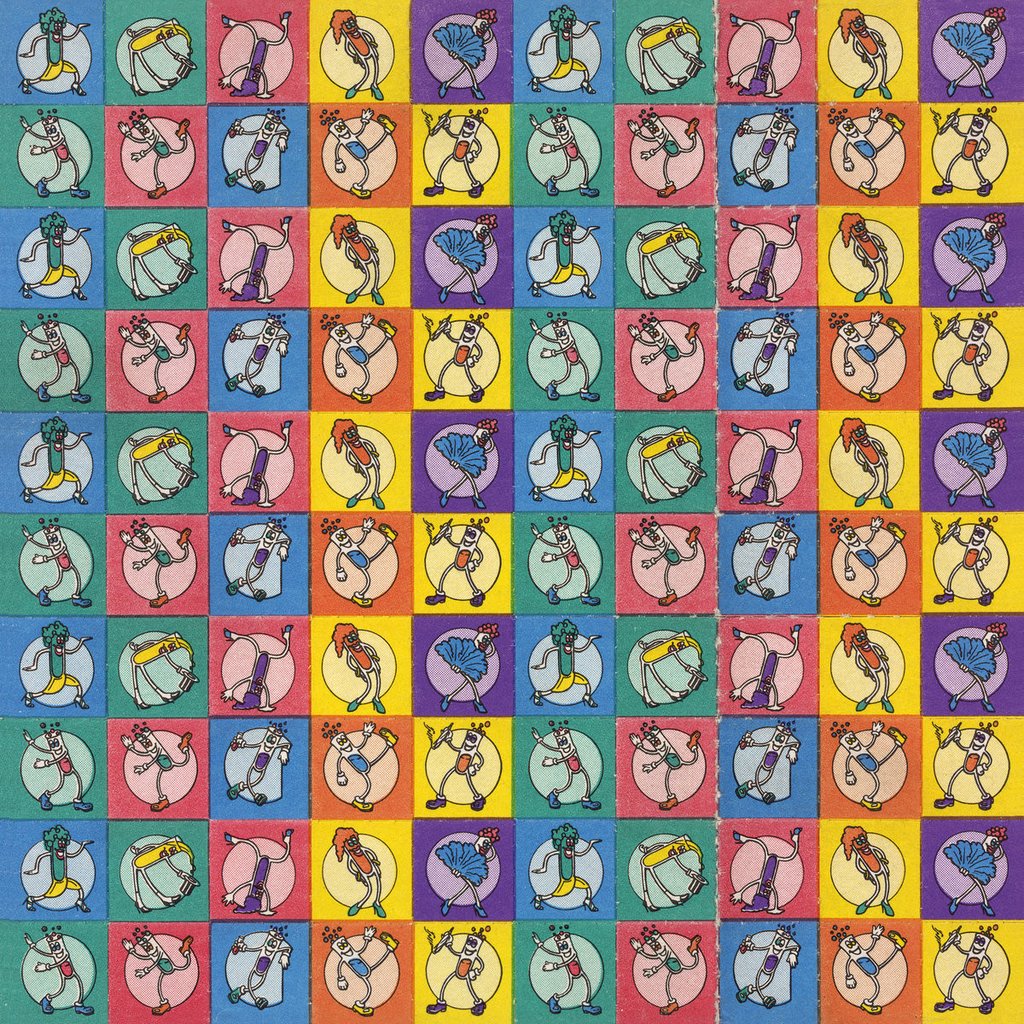 Guerilla Toss
GT Ultra
(DFA)
No one else does it quite like avant-acid punks Guerilla Toss. Combining thick noise-rock, funk, and dance punk, the New York-by-way-of-Boston act creates something supremely weird from from its disparate influences, as strident guitars and squelching synths collide in racing dissonance. On June's GT Ultra, the DIY-minded band pulls back on the chaos to reveal an expertly-crafted art-pop record that doesn't sacrifice its experimental roots. Tracks like "Skull Pop" and "The String Game" turn front-poet Kassie Carlson's once-biting voice into something oddly comforting, with a softer, almost Stereolab touch, while "Dog In The Mirror" and "Can I Get The Real Stuff" push post-punk to its breaking point in frenzied, synth-slathered bliss. Never far from a sugary hook, GT Ultra finds the band at its tightest in the studio, with a clarity of intent that's finally as ambitious as its bonkers live show. — ROB ARCAND
Listen: Bandcamp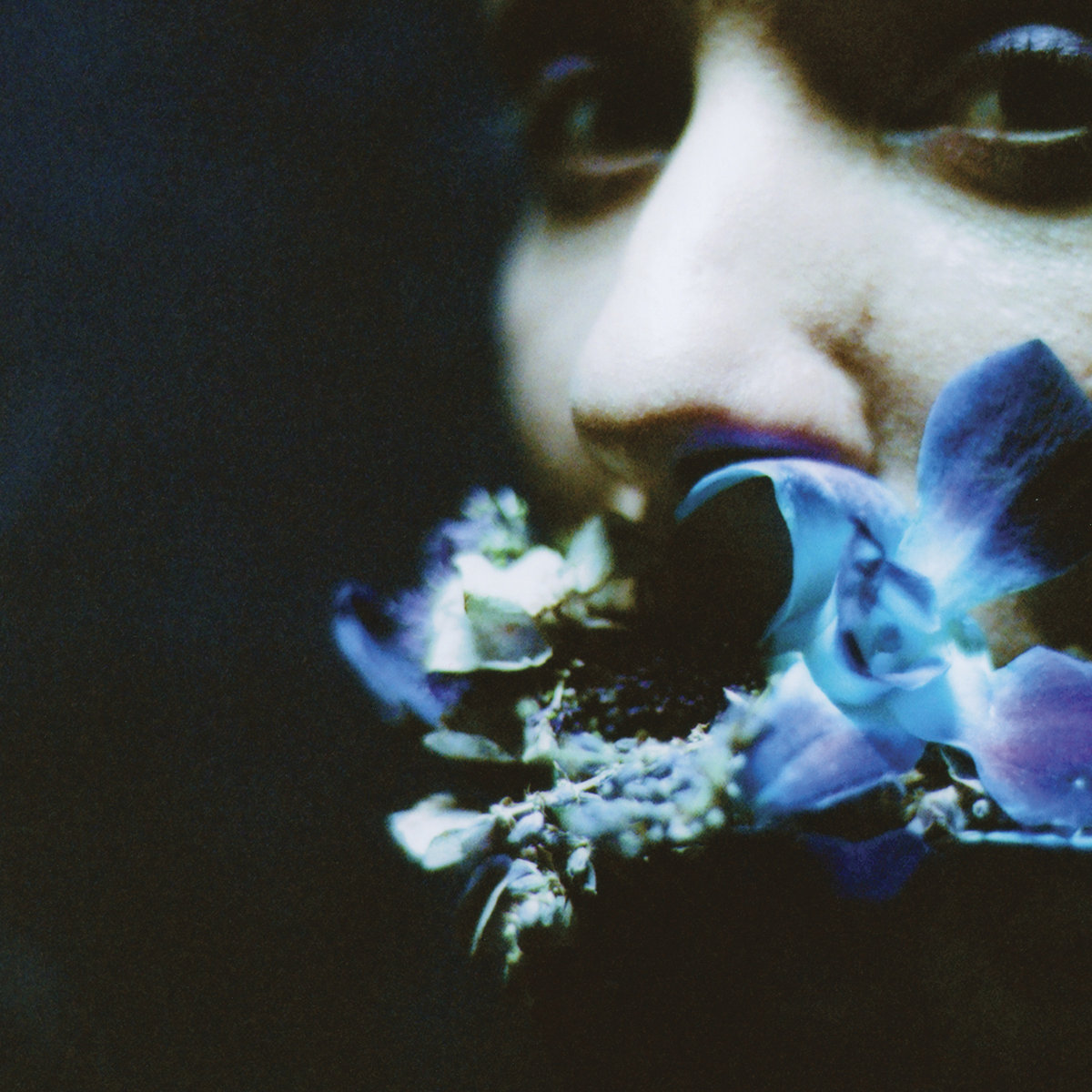 Circuit Des Yeux
Reaching for Indigo
(Drag City)
Chicago-based singer-songwriter Haley Fohr has been making bold and experimental singer-songwriter albums for nearly a decade. But over the past four or so years, her recordings have gradually become less lo-fi, with their signature noise bouts and wordless ululating taking a backseat to her increasingly skilled, lyrical songwriting. Last year, under the pseudonym Jackie Lynn,  she released an album that—with its lonesome shades of Bobbie Gentry and Jimmy Webb—was widely identified as a "country" experiment, even though the songs were mostly driven by damaged arpeggiators and drum machines. Fohr's fifth as Circuit Des Yeux and first for Drag City, Reaching For Indigo is even harder to boil down. The record forges unlikely connections among avant-classical, electronic, and folk music styles, but the central attraction is Fohr's striking contralto voice, which hovers hauntingly above the band's tangled rhythmic backdrops. Despite its strongly avant-garde tendencies and synthy diversions, Reaching For Indigo is, at its heart, an earthy rock record—just one that can be cathartic and punishing all at once. — WINSTON COOK-WILSON
Listen: Bandcamp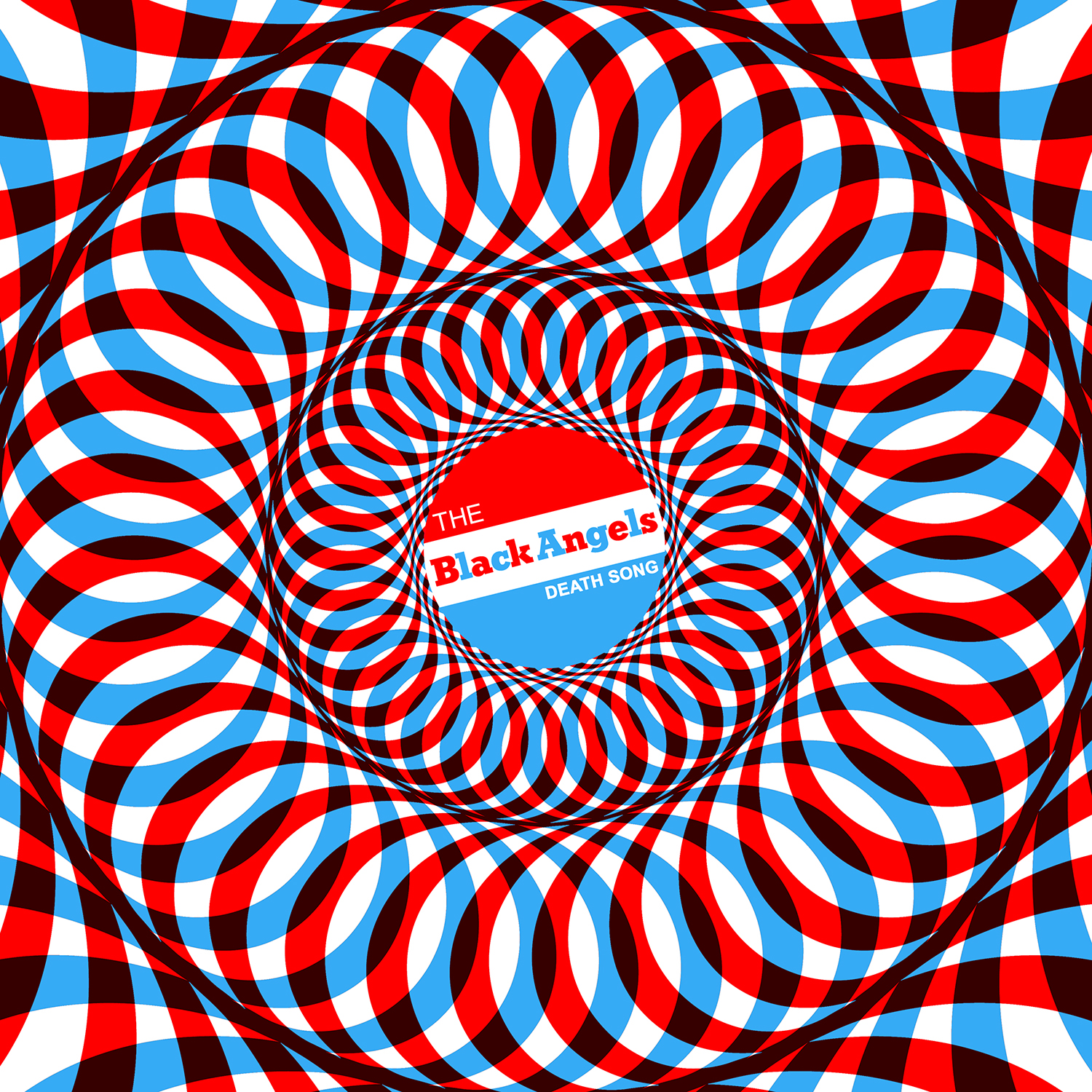 The Black Angels
Death Song
(Partisan)
The Black Angels are a neo-psych band from Austin, Texas who've landed music in the HBO series True Detective and a Budweiser commercial, but somehow never really got their proper due. After 13 years, they've finally delivered on the full promise of the Velvet Underground song in their namesake with their fifth LP, 2017's Death Song—mastering a droning, garage-rock woozieness that's rooted in the past, but fully present in the moment. Unsurprisingly dour, Death Song is an perfect encapsulation of the mood of the past year. — JORDAN FREIMAN