In the early hours of Thanksgiving, Tiffany Trump tweeted, "Work hard in silence, let your success be your noise," a quote she attributed to Frank Ocean.
Work hard in silence, let your success be your noise – Frank Ocean https://t.co/tS1HRiLgfD

— Tiffany Ariana Trump (@TiffanyATrump) November 23, 2017
She's not the only one. A Google search of the phrase yields dozens of Pinterest-ready inspirational images of the phrase set against backdrops of canyons, mountains, and, yes, oceans.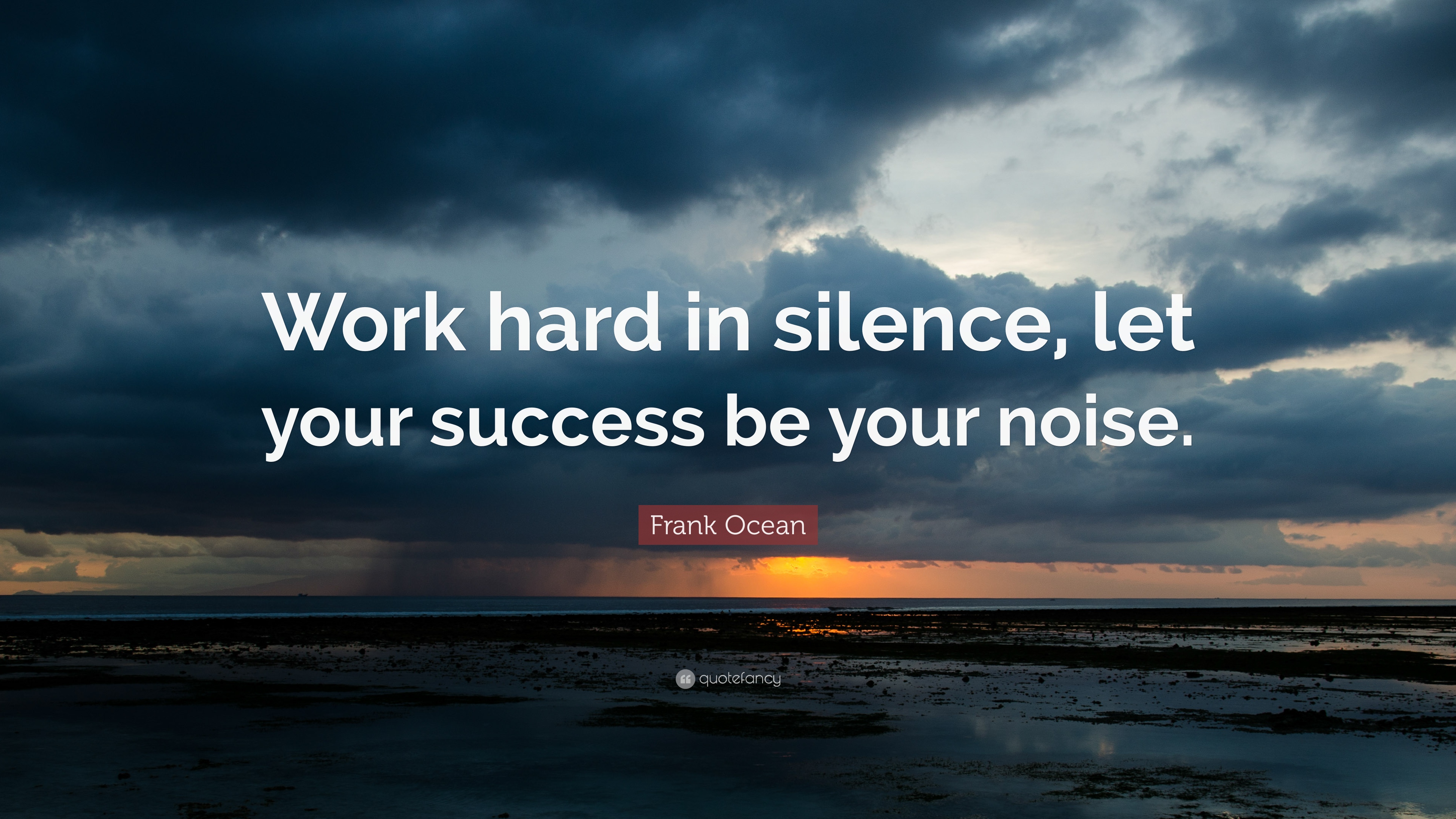 Almost all of them are credited to Frank Ocean, and the quote has even popped up in critical essays  and newspaper blog posts. But good luck finding any evidence that the notoriously reclusive singer—who is not exactly known as a source of weepy, uplifting bromides—ever actually said this. I spent way too much of my Thanksgiving morning trying to track down the exact province of this quote and have come up empty.
Part of why it's difficult is because there is an entire landfill of search results that purport to be quotes from the singer, many of which seem plainly dubious. One of the top Google results for the quote Tiffany Trump tweeted is a Goodreads page of "Frank Ocean quotes," which features several iterations of the quote cited by Trump along with sayings like:
"We met for a reason, either you're a blessing or a lesson"
"Smile, it's easier than explaining why you're sad"
"Keep Writing, Keep Living, Keep Loving"
You know, that classic Frank Ocean shit. Of course, misattributed inspirational quotes are an online cottage industry unto itself—Jia Tolentino wrote about the popularity of "African proverbs" that are definitely not African proverbs for Jezebel in 2016. But there's something especially funny about that dynamic being applied to Ocean, the contemporary musician who may be most judicious with his words.
For what it's worth, the Frank Ocean subreddit purports to have an exhaustive list of every interview he's ever given. If you can find "Work hard in silence, let your success be your noise" in there, please let us know.