The mission had been set: Nashville band All Them Witches were set to travel across the state to Lynchburg, Tennessee for a first-hand experience of what life is like in the town that produces the world renowned Jack Daniel's Tennessee whiskey.
Spending time with the people, jamming with local musicians, and immersing themselves in Jack Daniel's culture with an extensive and intimate tour of the distillery, the band was in search of new inspiration for an original song based entirely on the experience.
"I find songs everywhere, and it's all based on the moment," muses All Them Witches vocalist Charles Michael Parks, Jr. as the band speeds down the highway from their home base of east Nashville to the heart of Lynchburg, Tennessee, where the tightknit community works together to produce Jack Daniel's.
Anticipation runs high, as guitarist Ben McLeod ponders what to expect when they arrive at their final destination.
"I hope that when we're in Lynchburg, we're able to, you know, really see how everyone in a small community gets along," anticipates guitarist Ben McLeod.
It's a hope that Jeff Arnett, the Jack Daniel's Master Distiller, does not take lightly.
"We invite people to come to Lynchburg and walk through our operation and see that we do exactly what we say we do," he insists.
It's a statement true to Jasper Newton (a.k.a. Jack) Daniel himself all those years ago when he said, "Every day we make it, we make it the best we can."
"We have a unique take on how whiskey should be made, a unique grain bill, a unique water source. So you want it cold, mineral-rich and iron-free. That's what the Cave Spring provides," Arnett says while leading the band down into the famous Cave Spring Hollow, which draws 800 gallons of water from miles below the Earth's surface every minute, and is considered Lynchburg's greatest natural resource.
Randall Fanning of the Jack Daniel's Visitor Center sees it in similarly simple terms.
"I always like to think of Jack Daniel's, we don't actually promote a whiskey, we promote a way of life," he shares. "And that way of life is the Lynchburg way of life."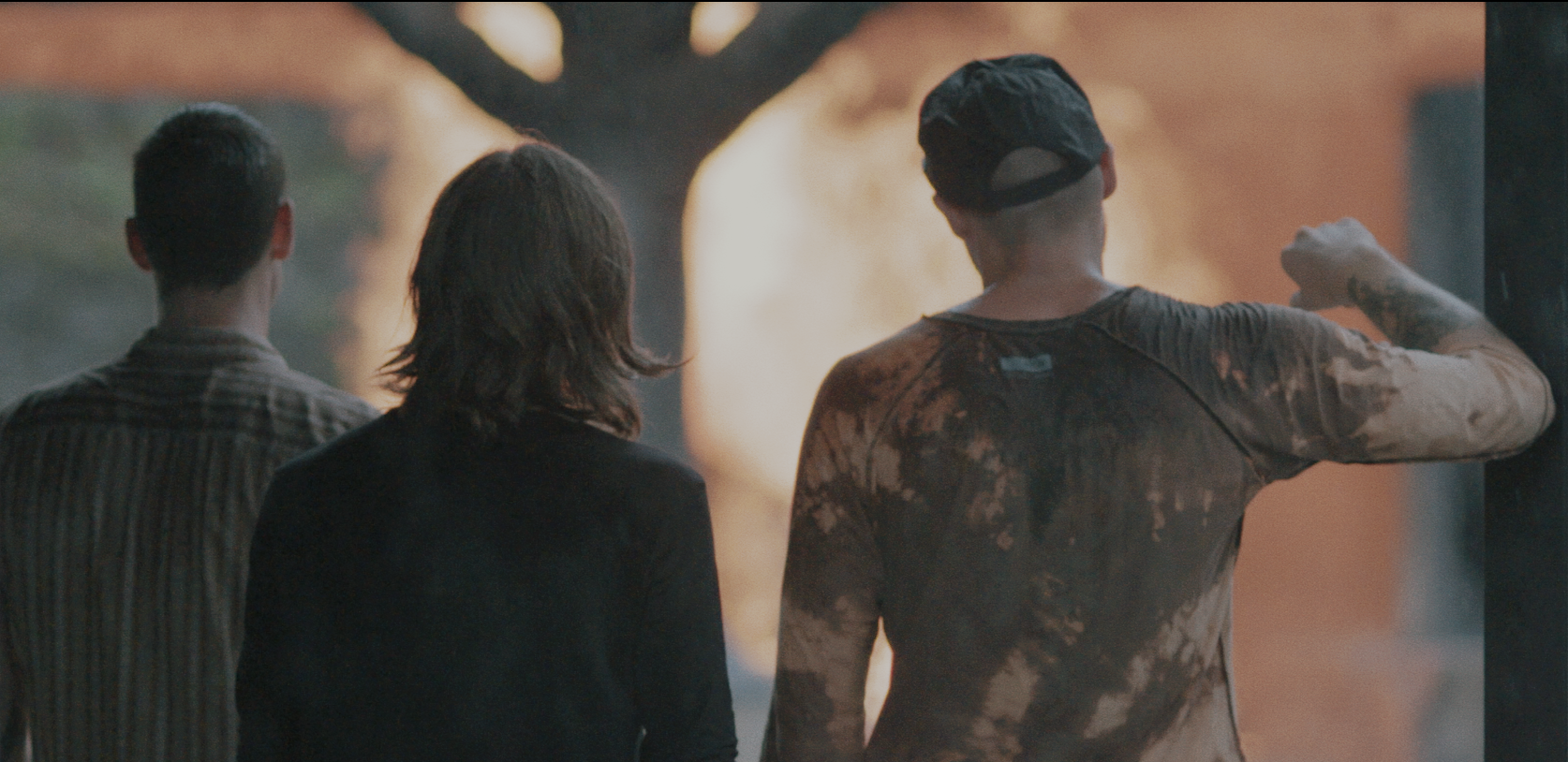 As the band settles in on a front porch for a casual blues jam with a local musician, it's clear that All Them Witches are making a genuine bond with the community and everything Lynchburg represents, from the rich, golden whiskey produced by Jack Daniel's to the people who've made creating it their life's work.
It's an honest moment that reflects the power of music and how it has the ability to bring people together and forge a real connection between them.
"It's still just like a home recipe, made in the same place, done pretty much the same way, and they've just gone from that." ponders Parks Jr. while relaxing with his bandmates, digging into the parallels between how the band makes music and Jack Daniel's makes whiskey. "They started with what they knew and they just stuck with it. We've been wanting to get back to that part of what our band is."
It's an understanding they plan on distilling into an original song inspired by the experience.
"If we can take what we know already about writing music and keeping it genuine, and add it to what we've learned today in Lynchburg, we can come out with a song," the band's frontman surmises.
While drummer Robby Staebler is confident that the music will flow between them once they plug in and start playing, Parks, Jr. thinks out loud about that essential ingredient necessary for it to be truly authentic: "It's good to have the spark."
Having immersed themselves in the history and tradition that's made Jack Daniel's a world famous brand just by reflecting the beating heart of Lynchburg, Tennessee, the band gets ready to conjure those feelings into music.
Reflecting on the defining values of Jack Daniel's — independence, authenticity, integrity, and loyalty — All Them Witches had immersed themselves into the legacy of Lynchburg. They'd seen the craft and technique that goes into every bottle to better understand how a simple Tennessee distillery had grown into a globally heralded brand without ever compromising the time-proven process or tradition it was built on.
Next stop: that east Nashville garage All Them Witches call home, ready to translate those feelings and emotion initiated by Jasper Newton Daniel himself all those years ago into song.
Follow All Them Witches on their journey to Lynchburg in search of the Jack Daniel's muse to write and record an original new song from the experience. Watch "Sounds of Lynchburg — Part 2: Inspiration" above and catch "Part 1: Origins" here and "Part 3: The Song" here.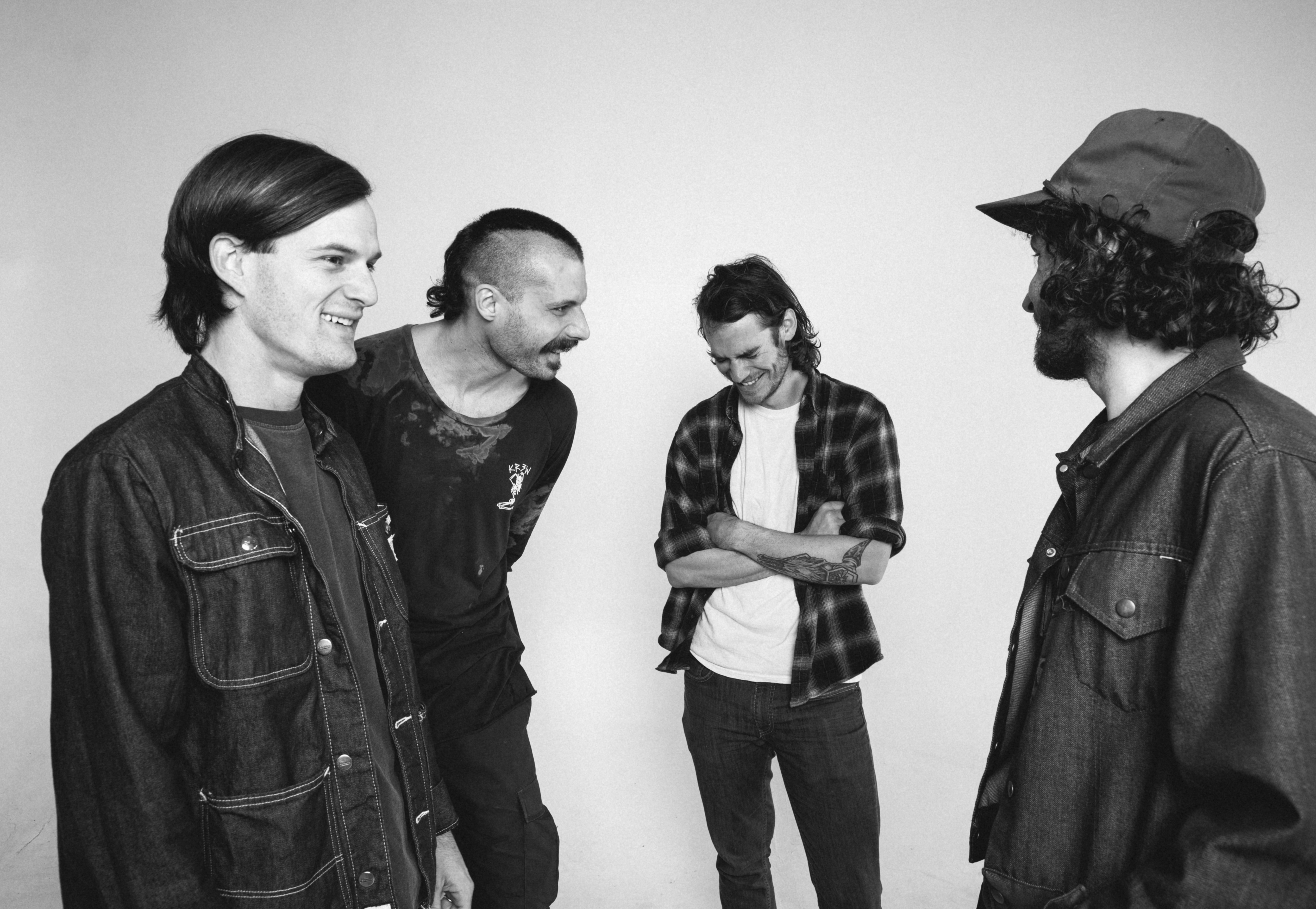 This article appeared originally on Billboard.
Please drink responsibly. These materials are intended for those above the legal drinking age, and should not be forwarded to, or placed in an environment where they may be viewed by, those under such age. JACK DANIEL'S and OLD NO.7 are registered trademarks. ©2017 Jack Daniel's. All rights reserved.