Yesterday, we learned that legendary curmudgeon Morrissey had joined Twitter, the internet's legendary curmudgeon hive mind. "Fucking great," we said. "I know of no one whose Donald Trump @ replies and extremely posthumous Harambe opinions I would like to see more than Steven Patrick Morrissey's." At 4:39 p.m. Eastern today, Morrissey's first tweet arrived. Here it is:
Spent the day in bed…

— Morrissey (@officialmoz) September 18, 2017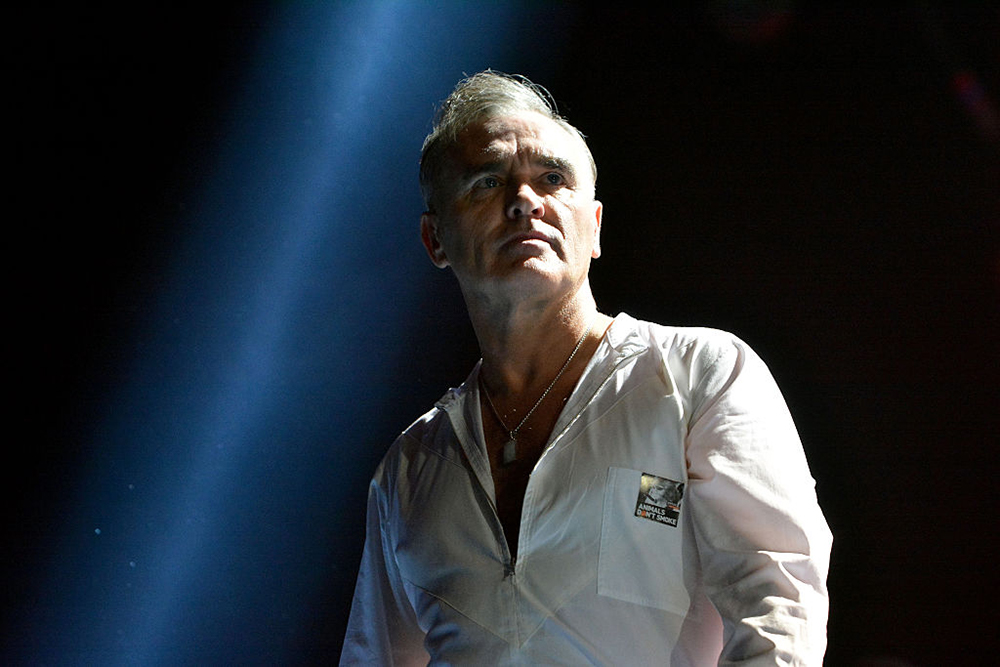 Stars, they're just like us! Not so fast, though: "Spent the Day in Bed" is reportedly the title of a new single, set to premiere Tuesday morning (September 19) on BBC Radio 6. It will be the first track released from Morrissey's forthcoming 11th solo studio album, Low in High School. Should you want to tune in, the song will air after 8 a.m. London time, or 3 a.m. in New York (after which you will want to spend the day in bed, too).
According to Radio 6's own summary of tomorrow morning's breakfast show, "Spent the Day in Bed" features the lines, "Stop… Watching the news, because the news contrives to frighten you," and, "No bus, no boss, no rain, no train." Fake news and problems on public transit—Moz is a Twitter natural already.
[H/T Morrisey-Solo.com]