"Hey Stephen"
"Hey Stephen" really is about a Stephen: Stephen Barker Liles, whose band Love and Theft toured with Swift in 2008. "I hadn't heard it yet, so she told me about the song," he told the Boot. "But she didn't say like, 'I wrote a nice song about you,' so I'm just thinking, 'What did I do?' Because she doesn't really write very many nice songs about guys. So I was very relieved when it turned out to be a nice song, and it's actually one of the nicest things anybody's ever done for me."
"You Belong With Me"
Swift's first mega-smash was inspired not by an ex, but a friend. "I remember I was overhearing a conversation one of my friends was having with his girlfriend, and he was obviously getting completely chewed out by her!" she told the Boot in 2014. "She was just screaming through the phone at him, and I think it was for something really small, like he told her he'd call her in 10 minutes and instead it was 15 minutes later … something like that. I remember thinking to myself, "Why does he let her push him around like that because she obviously doesn't appreciate him?" But instead of saying that out loud to him, I wrote it down in a song."
"Breathe"
"Breathe" is widely believed to be about Emily Poe, a violinist who used to perform with Swift's band before departing in 2008. In a making-of video for the song, she discussed the relationship: "It was total therapy because I came in and I was like, look, you know one of my best friends, I'm gonna have to not see anymore and is not going to be part of what I do and it's like the hardest thing to go through. It's crazy listening to the song because you'd think it'd be about a relationship, but it's really about losing a friend and having a fallout, just the loss." Here's a video Swift made for Poe upon her departure from the band, which was posted to her then-Myspace.
"Tell Me Why"
This one is about an unnamed boy who Swift was mad at. Here's how she described it in a 2008 Associated Press story, which can still be found in various forms around the internet: "I walked into Liz [Rose, an early collaborator]'s house, and I said, 'I can't believe what's going on right now, I've gotta tell you about this.' She goes, 'If you could say everything you were thinking to him right now, what would you start with?' I would say to him, 'I'm sick and tired of your attitude, I feel like I don't even know you' … and I just started rambling, and she was writing down everything that I was saying, and so, we turned it into a song." Here are some lyrics from the song: "I'm sick and tired of your attitude / I'm feeling like I don't know you." Dead on!
"Forever and Always"
The earliest example of Swift dissing one of her famous exes, "Forever and Always" has been confirmed to be about the handsomest Jonas brother, who broke up with her over the phone. The Jonas have a song called "When You Look Me in the Eyes," which goes: "When you look me in the eyes / And tell me that you love me." Here's Swift on "Forever and Always": "I hold onto the night, you looked me in the eye / and told me you loved me." Hang him with his own rope, queen!
"The Best Day"
"The Best Day," which is narrated from Swift throughout different points in her life, is about her mother. "'The Best Day' is a song that I wrote without telling my mom," she told Taste of Country. "I wrote it in the summertime, and I recorded it secretly, too. I had this idea that I wanted to play it for her for Christmas. So, when I got the track I synced up all of these home videos from when I was a little kid to go along with the song like a music video, and played it for her on Christmas Eve and she was crying her eyes out."
"Change"
Swift finished "Change" after she won the Horizon Award at the 2007 CMAs, their version of a Best New Artist award. It's about her record label, Big Machine Records. ""I wrote this song about being on a small record label, being a 16-year-old girl, and having a lot of odds stacked up against all of us," she told Country Aircheck (via Great American Country). "[It was about] having a bunch of big companies on Music Row that had a lot more room in their buildings and a lot more employees than our 12. A lot of people, if given those odds, would say that's not going to work."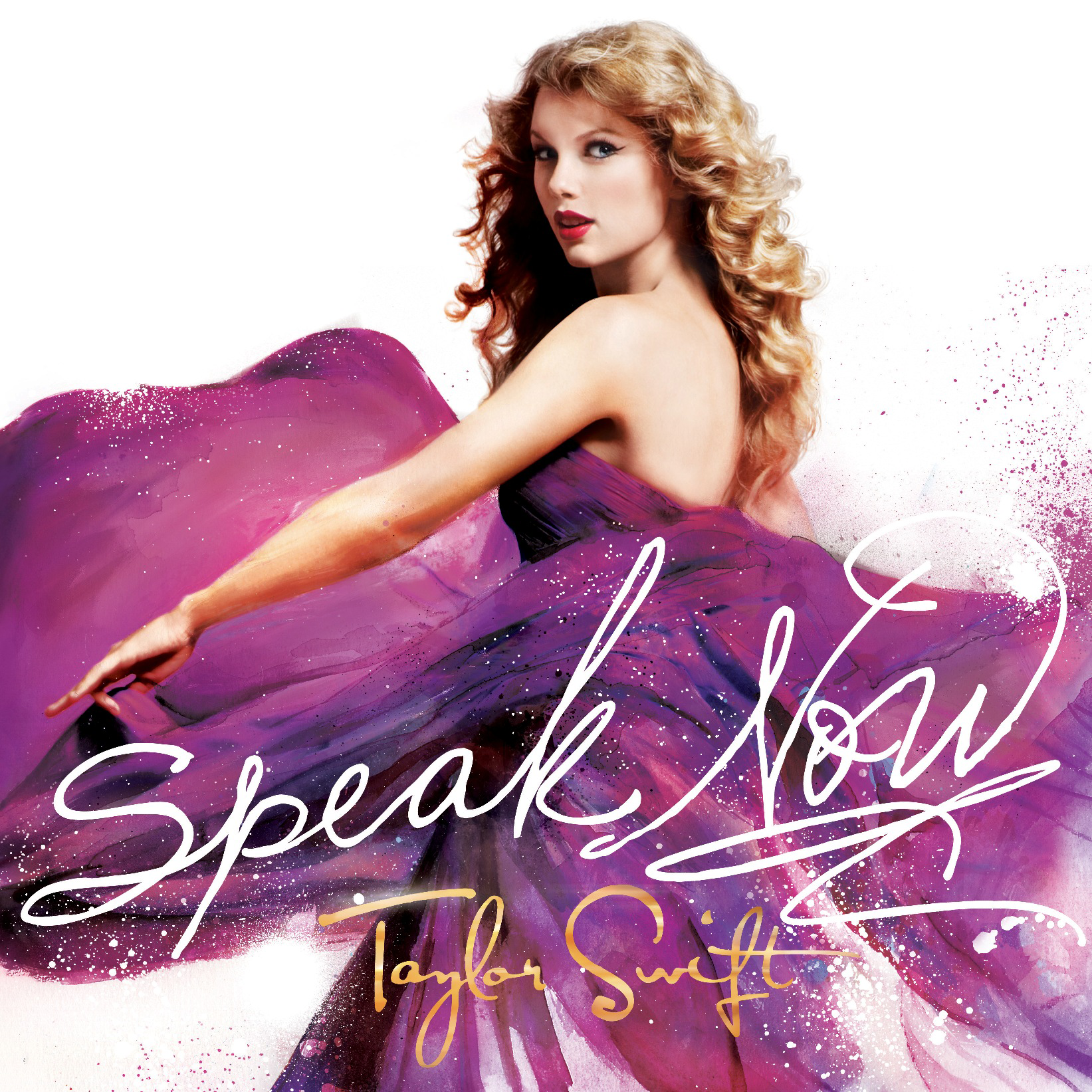 "Mine"
In a 2010 interview with Yahoo Music (archived by MTV), Swift said the first single off her third album Speak Now was about "a situation where a guy that I just barely knew put his arm around me by the water, and I saw the entire relationship flash before my eyes, almost like a weird science-fiction movie. After I wrote the song, things sort of fell apart, as things so often do. And I hadn't talked to him in a couple months. And the song came out, and that day, I got an e-mail from him. And I was like, 'Yes!' Because that one was sort of half-confession and half-prediction or projection of what I saw." The song is heavily rumored to be about Cory Monteith, the late Glee star, who supposedly dated Swift that year.