Roger Federer is the greatest modern tennis player, if not the greatest tennis player ever, and is currently playing some of the best tennis of his life. A new profile in The New York Times centered around his late career resurgence revealed an amusing fact: He's a giant Coldplay fan. He's such a big fan, in fact, that he saw them perform two nights in a row, beginning on his birthday. From the Times:
Off the court and in conversation, he is expansive, voluble, prickly (particularly about the press) and opinionated, a bon vivant and seeker of new experiences and repeater of old ones he likes. On his birthday, Federer, who was in Montreal without his wife, Mirka, their two pairs of identical twins or their multiple nannies, went to see Coldplay. He liked the concert so much that he saw the band again the next night.
The Times doesn't note if Federer was accompanied or not, being that his wife, children, and nannies weren't in town with him. The idea of a solo Federer mildly drunk, singing along to "Fix You" unencumbered by his ego… it's good.
Being the GOAT has its perks, too: Coldplay frontman Chris Martin wished Federer a happy birthday, on the first of those concerts.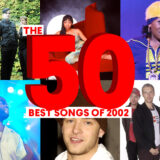 https://www.youtube.com/watch?v=GkVuNbIYowE
https://twitter.com/rogerfederer/status/895137068052914176?lang=en
The U.S. Open, which begins next week, will see Federer somehow competing for his third Grand Slam championship win of the year, and 20th overall. If he wins, he should dedicate it to Coldplay.