Lorde just released a lush new video for "Perfect Places," the closing track from Melodrama. The video was directed by Grant Singer, who directed her earlier video for "Green Light," but it strikes a very different tone: Where "Green Light" was set in neon-lit city darkness, "Perfect Places" explores a subtropical environs of high grass, waterfalls, and fine dining. It's full of scenes that feel as if they could have been inspired by classic films or paintings, from the orange block lettering on the title card to the Renoir-esque shots of Lorde boating in a foamy yellow gown. And according to the singer herself, "Pefect Places" really does conceal secrets:
a couple cute easter eggs in this video let's see if you spot them

— Lorde (@lorde) August 3, 2017
Predictably enough, the replies filled up with guesses both clever and forced. Among the most apparent visual references: A scene midway through the video when Lorde floats face-up, eyes closed, mimicking the pose of Ophelia in the famous painting by John Everett Millais:
what about this one, ella?????? #PerfectPlacesMusicVideo pic.twitter.com/wG7U0W5aE0

— karlla (@starksloan) August 3, 2017
A second contender: The moment when Lorde stands on a tree giant swing draped with hanging moss. To the dedicated Lorde listener, this looks like a visual pun on "Swinging Party," the Replacements song she covered as a B-side to 2013 single "Tennis Court" (the song was later included on the extended edition of Pure Heroine).
Swinging party pic.twitter.com/YEDcQ3hLYU

— liquor-wet lime (@spacegalandee) August 3, 2017
Several people, though, are convinced they see actual pink-and-purple Easter eggs—or at least a couple of irregular, brightly-colored rocks. Let's take a look:
ELLA I FOUND THE FICKING EGGS IM HELLA SHOOK pic.twitter.com/qw9PmJvCG3

— James Brunner (@jamesbrunner14) August 3, 2017
They are kind of hard to see:
— mireya (@cabellosroyals) August 3, 2017
Animal, vegetable, mineral, or Easter egg?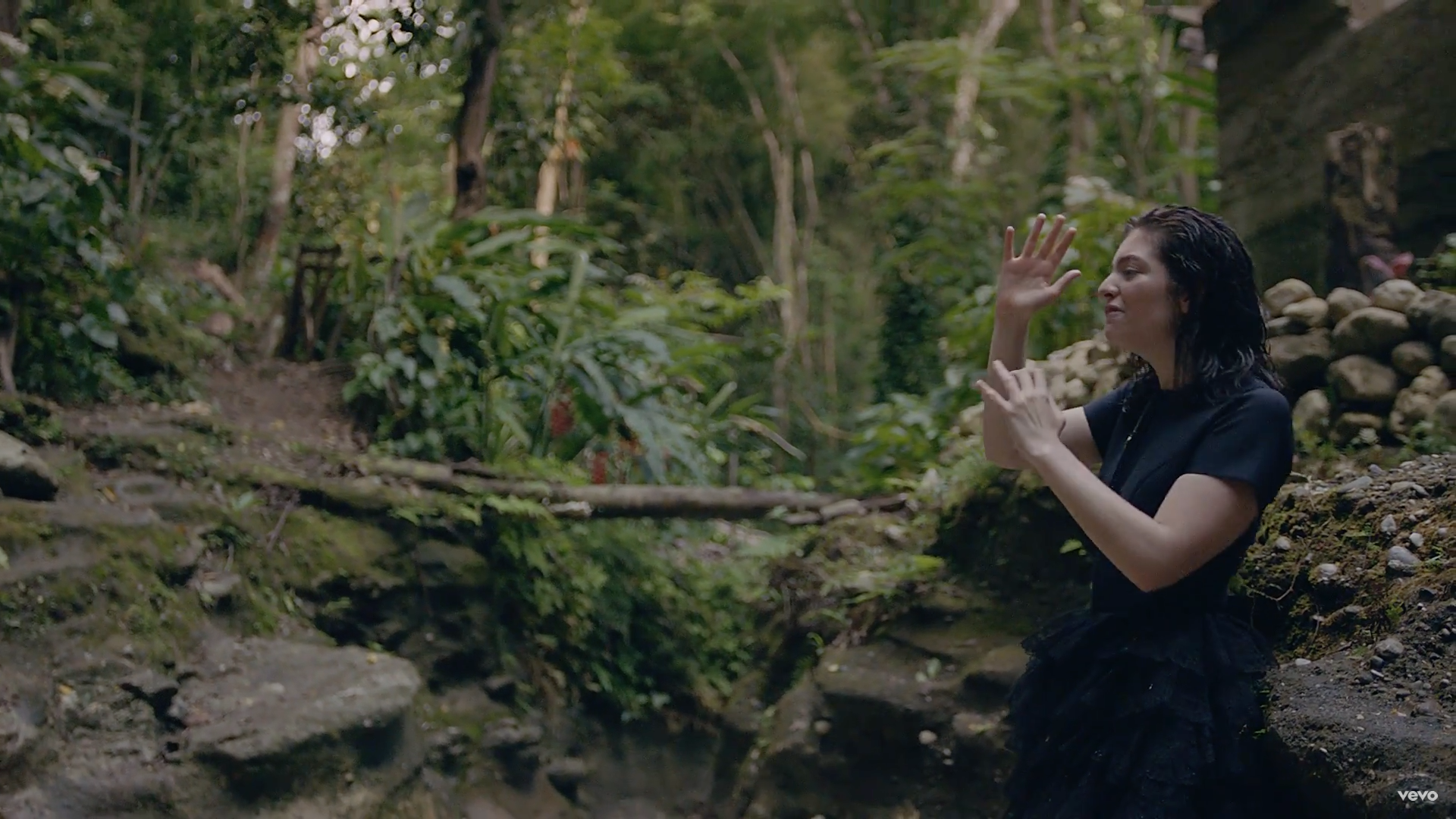 Would this be a dumb joke? Would this also be an extremely on-brand Lorde joke? Yes and… yes.
If you're dead-set on finding a literal egg in "Perfect Places," there's one on the dinner table in the image at the top of this post. It's deviled, but it's in there.
Watch "Perfect Places" below, and if you're convinced you've spotted an Easter egg, send it to [email protected].