Fifteen minutes after his allotted start time, the crowd began a chant: "DJ Khaled! DJ Khaled!" Ten minutes later, a rush on the side stage seemed to suggest that Khaled was making his way to the front; but when the crowd broke it became clear: it was his son Asahd, being pushed in a stroller, who was on his way.
A montage of home videos — one in which Khaled coo'd "You're my best friend" to his son — heralded the arrival. By 5:30, Khaled himself hit the main stage at the Billboard Hot 100 Festival on Sunday afternoon (Aug. 20), with Asahd on his shoulder, wearing massive headphones to shield his ears, as the DJ launched into "All I Do Is Win."
Standing at the edge of the stage and rapping along to each track rather than hanging behind the booth DJ'ing, Khaled performed as a true master of ceremonies, directing the crowd as he ran through a string of hits — both his own and others' — like his "They Don't Love You No More," Crime Mob's "Knuck If You Buck" and his JAY-Z–Beyoncé collaboration "Shining," cutting each track short with a call for "Another one!"
And when he finally dropped "I'm the One," his all-star posse cut that became his first-ever No. 1 single on the Hot 100 this year, the crowd went ballistic, with Khaled duly conducting the hook from the front of the stage. That may have even been dwarfed, however, with the crowd response to "Wild Thoughts," with the audience singing every line of Rihanna's part in a frenzy while Khaled himself got down to the sample of Santana's guitar.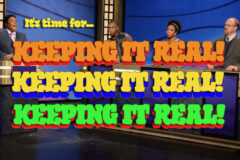 Then his DJ dropped The Notorious B.I.G.'s "Hypnotize" and Khaled himself took up the headphones and stepped up to the turntables, mixing in DMX's "Party Up (Up In Here)" with Fatman Scoop's "Be Faithful" with a medley of Jay cuts that ended with "Public Service Announcement." But his sojourn behind the tables was brief and he returned to the front of the stage to rap along with Future's "Same Damn Time" and the Future-Drake collaboration "Jumpman."
But the second half of his set was given over to Fat Joe — on his birthday, no less — who emerged as a surprise guest and remained for the rest of Khaled's performance. The two immediately launched into Joe and Remy Ma's Grammy-nominated 2016 single "All the Way Up" before slowing things down for "What's Love Got to Do With It."
"Lean Back," Joe's 2004 smash that helped introduce the mainstream to Remy Ma in the first place, came next, followed by "Make It Rain" and the final full cut of the set, Joe's new single "So Excited," a fitting finale.Khaled — holding Asahd, of course — then made his exit from the stage to the strains of "All I Do Is Win," his most easily-recognizable hit, and also one whose title is a microcosm of the past two years of his extensive career.
This article originally appeared on Billboard.