Flames took over the Tomorrowland Unite stage Saturday night (July 29) at Parc de Can Zam in Barcelona, leading festival organizers to evacuate 22,000 people in attendance.
The fire was caused by a "technical malfunction," according to a statement released by Tomorrowland. As of press time, no injuries have been reported.
Tomorrowland posted the following update on Facebook: "Tonight, July 29th 2017, the UNITE Barcelona stage caught fire due to a technical malfunction. Thanks to the professional intervention of the authorities all 22.000 visitors were evacuated safely and without reports of injuries. Authorities will follow up and continue the investigation with the local Spanish organizer of UNITE."
The electronic dance music festival scheduled "Unite with Tomorrowland" events in eight countries this year, live streaming headliners from the main event held in Boom, Belgium, with synchronized special effects. July 28-30 is the second weekend of Tomorrowland 2017.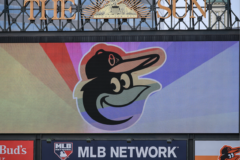 See video clips of the fire breaking out at the Barcelona stage below.
#tomorrowland #unitewithtomorrowland #barcelona #incendio incendio pic.twitter.com/fk0u2443oI

— Ale Ayerdi (@AyerdiX) July 29, 2017
Dios mío el #UNITEWithTomorrowland ardiendo pic.twitter.com/U2qJcVZ2Yh

— Sr.Cheeto (@Srcheeto) July 29, 2017
This post first appeared at Billboard.