The steady rise of Sheer Mag from Philly garage band heroes to Rolling Stone profilees feels in some ways a reaction to the trend of gauzy guitar-oriented bands getting greater press over the last several years. The pendulum always swings back from whence it came, and Sheer Mag's gut-punching riffage, derived from an unabashed love of '70s rock, has made a perfect counterpoint to the daydreaming textures of, say, a band like Real Estate.
You can't blame people for frequently comparing Sheer Mag to Thin Lizzy, even if it's a little rote at this point: They once opened a song by singing "Skinny Lizzy, that's all I need"; singer Tina Halladay has a tattoo of Phil Lynott on her thigh; and they also really do sound like Thin Lizzy, inasmuch as their riffs carry that physically magnetic charm made for fighting, fucking, and boozing. Still, there's more to Sheer Mag than just that; there's even more than rock. Sheer Mag's debut album Need to Feel Your Love, which follows three excellent EPs, pulls just as much from disco bands like Chic and ABBA, who grooved more than they grunged, as it does from those other, more visceral touchpoints.
You can hear it in the sunny riff driving the title track, which would sound perfect under the glittering lights of a disco ball. In her heart-drunk wail, Halladay sings of hands pressed against backs, sweat dripping down necks, and bodies with a mind of their own, responding not to logic but the whims of the heart. Sheer Mag have often sung about love, but they've rarely sounded this lovely. The creep toward this funk-inflected sound was presaged in older songs like "Nobody's Baby," which eschewed the pyrotechnic guitar work for chugging balladry. It's a seamless evolution, inasmuch as they still sound like themselves while building on their established charms—mainly Halladay's fiery singing, which still sounds like it was was filtered through a patchy speaker.
There's plenty of pyrotechnic riffage, too, and the genius of brothers Hart and Kyle Seely—who recorded all of Need to Feel Your Love's instruments on a portable 8-track—is their ability to pull endless electric hooks like rabbits from a hat. Virtuosity on the guitar can refer to a great many things—the pointillist needling of a Steve Vai, the relentlessness of a Kirk Hammett—but here, the virtuosity is in  the Seely brothers' instinct to cull each guitar part into its most efficiently catchy ideal. The most purely enjoyable moments on the record are when the guitars are given just a little bit of room to breathe on their own, like on the chorus of "Rank on File," or in the climactic seconds of "Just Can't Get Enough," in which their scribbled playing eventually shoots off into the ether like a bundle of Roman candles.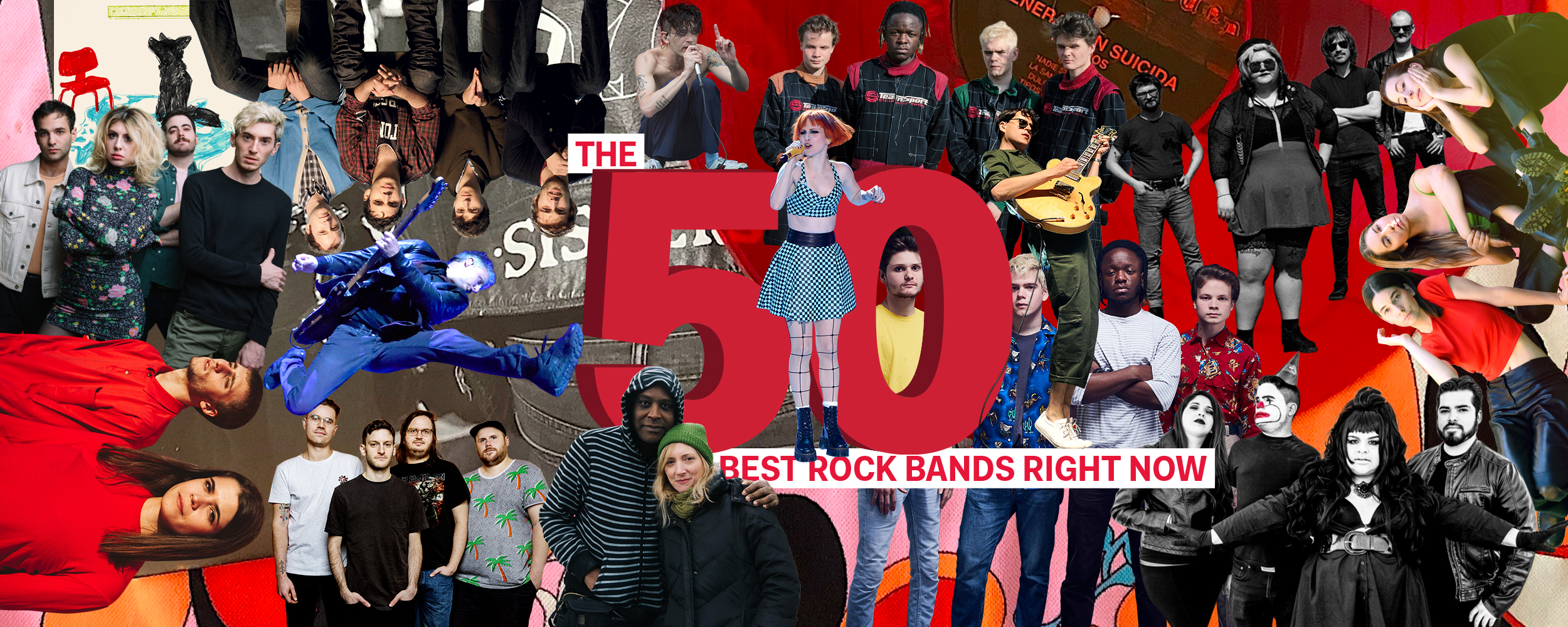 The other predominant part of Sheer Mag's appeal is their steadfast commitment to social consciousness, evinced in prior songs about deadbeat landlords and labor exploitation in the Mexican maquiladoras. Need to Feel Your Love, whose lyrics were written primarily by rhythm guitarist Matt Palmer, makes specific references to the Stonewall riots ("Suffer Me") and historical anti-Nazi activists ("(Say Goodbye [to Sophie Scholl]"), but a strong leftist sentiment threads through the entire album. With its calls of "Silver spoon suckers headed for a fall" and "we're throwing rocks at the boys in blue," the buzzsaw swing of opener "Meet Me in the Street" is a would-be anthem for anti-fascist protests. Elsewhere, Halladay sings about the "fragile state of blood and whim / made for rich men in their white skin" on "Expect the Bayonet," which is what she warns a nameless opponent to expect if they "don't give us the ballot."
And there's a direct appeal to romantic solidarity on "Rank and File," which quotes the "Nobody's Baby" riff: "If you've fallen lonely on your cause / I got the rank and the file here to even the odds." The band was singing about this stuff well before Trump's election, and you would guess they'd sneer at anyone who thought things in America suddenly got bad the moment he took office. Anybody who's still in thrall to the idea of a rock band as righteous force knows how easy it is for such sentiments to curdle into mawkish meaninglessness, and Sheer Mag thrive because the music would move you even if you didn't understand English. For Sheer Mag the personal is political, and they play with the same level of earnestness whether they're singing about a broken heart, or a broken window.
Need to Feel Your Love is the longest Sheer Mag release, which invites the potential for bloat or exhaustion. Awesome the riffs may be, one might only want to hear them in small bursts lest they risk being worn out. Still, there's enough variation to stave off sameness, and the band is smart enough to switch it up from track-to-track. The country-funk of "Suffer Me" bleeds into the Bee Gees strut of "Pure Desire," which leads to "Until You Find the One"'s percussion-less lament before the girl-group-balladry on "Milk and Honey," and on and on. This is probably the most impressive part about the record, inasmuch as the band locked so strongly into their sonic space over the last few years that they risked running out of sounds for their big moment. Instead, they've properly arrived. The pendulum has firmly swung back—at least for now.
https://open.spotify.com/embed/album/4TDs45eAaIN56dI2FgZObB