Talk of "word games" dominated closing arguments in the royalties trial between Quincy Jones and a company owned by Michael Jackson's estate — and a jury of 10 women and two men will soon have to define terms like "record" and "videoshow" to determine how much money, if any, the producer is owed.
Jones sued MJJ Productions in 2013, claiming that after the King of Pop's death Jones was shorted tens of millions in royalties and wrongfully denied the opportunity to remix works he created with the artist. The estate says some run of the mill accounting errors did cause Jones to be shorted, but he's owed about $392,000 — not the $30 million he's asking for.
Closing arguments ended just before lunch Monday in a crowded downtown courtroom. So crowded, in fact, the legal teams used "seat fillers" to make sure all of their people had a seat — leaving several members of the press hunkered near the entrance, pressed up against a wall to avoid the judge's line of sight. The courtroom assistant warned that if the judge saw them peeking around the corner, he'd kick them out.
Jones attorney Scott Cole led off closings by telling the jury the case was about two men and "the landmark music they created." He described MJJ's defense as nothing more than "word games and loopholes" and emphasized that this is the first time in a seven-decade career that Jones has ever filed a lawsuit.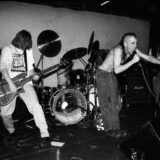 Because the dispute centers on two contracts, the 1978 and 1985 producer agreements between Jones and Jackson, the precise definitions of words are key. Under the deals, Jones is entitled to a share of record royalties from Off the Wall, Thriller and Bad. The parties dispute whether Jones should share in the profits from Jackson's 1991 joint venture with Sony, and whether he should share in net profits from movies instead of licensing fees from the songs used in them.
Jones argues that the This is It documentary counts as a "videoshow" under his contract, and he's entitled to a share of net receipts. Meanwhile, MJJ says the term is used for things like music videos and isn't relevant here.The jury will also have to decide what it means to "remix" a song. Jones says his contract gives him right of first refusal to remix any of the works he produced for Jackson, while MJJ says that right was limited to remixes ordered by Sony (then Epic) at the time the albums were being produced.
MJJ attorneys Zia Modabber and Howard Weitzman split closing arguments for the defense.
Modabber reiterated that the Sony joint venture was announced in the early '90s, and Jones didn't complain about his stake until two decades later. He also notes that Jackson's death has been lucrative for the producer. In the two years prior to his June 25, 2009, passing, Jones made $3 million from his share of their works. In the two years after Jackson's death, Jones made $8 million.
While reminding the jury that Jackson isn't here to defend himself, Modabber imagined the artist would say to Jones, "You didn't make me."When Weitzman took over, he turned the focus to the words Jones used during his testimony. Specifically, he questioned Jones' claim that he doesn't care about the contract and isn't bringing this case because of money. He also said that allowing Jones to claim a share of net receipts on the documentary would be like telling the theater audience that, when they bought their tickets, they really bought a record.Weitzman also reminded the jury that Jones has cashed $18 million in checks since Jackson's death and continues to be paid per MJJ's interpretation of their deal. He then asked the jury to send Jones a message: "You don't deserve a raise. You can't have any more of Michael Jackson's money."
Jones attorney Mike McKool picked back up for his team, and pointed out that Jackson's estate has made about half a billion in profits since the artist died. "This is a lot of money," he told the jury. "We all know that."
Both sides point to a jury instruction about how to interpret the terms in a contract, and, interestingly, both say it is an asset to their respective arguments. Los Angeles Superior Court Judge Michael Stern read it as part of jury instructions just after the lunch recess. In short, he told jurors that in order to interpret what the words in a contract mean, they can consider the actions of the parties from the time that it was signed until the moment the dispute began. So how the jurors feel Jones, Jackson and MJJ treated the business relationship from 1985 until 2013 will likely be a key factor in their decision.
Stern also reminded the jurors that they only need to decide whether an allegation is "more likely to be true than untrue" and nine jurors out of 12 must agree on each question on the verdict form before moving on to the next. Deliberations began at approximately 2:30 p.m.
This article originally appeared at The Hollywood Reporter.