Earlier this year, Chester Bennington declared he was done with the past. "Why are we still talking about Hybrid Theory?" he said during interviews about Linkin Park's new album, One More Light. "It's fucking years ago. It's a great record, we love it. Like, move the fuck on. You know what I mean?"
The first sounds on One More Light, apart from a synthesizer processed to sound like Ecco the Dolphin stage music, is Bennington's voice. "I'm dancing with my demons," he coos in his most delicate register. "I'm hanging off the edge." By Linkin Park's standards, that edge was signified by grunged-up guitars, tough guy rapping, spat-out screaming over a bed of distortion. It's understandable that, twenty years later, Bennington no longer sounded like he burned with the angst of that younger self. 
Still, that opening track ("Nobody Can Save Me") holds lyrics that are hard to shake in light of yesterday's news that Bennington committed suicide, on what would have been the birthday of his close friend Chris Cornell. ("I'm holding up a light / chasing up the darkness inside / 'cause nobody can save me," the song goes.) At this early stage, nobody knows for certain what led to his passing, and it's difficult news to digest in itself. Linkin Park has remained the most recognizable band of its genre, and May's One More Light topped the Billboard charts upon its release. The band were about to embark on a massive headlining tour with blink-182, with Machine Gun Kelly opening. On the day Bennington died, he was supposed to hang out with his bandmates. 
There was a time when Linkin Park was the most popular band in the world: Hybrid Theory, their 2000 debut, sold 30 million copies worldwide, making it the best-selling debut record of the 21st century. It placed three singles on the Billboard charts, with "In the End" going to #2. The beloved argument over whether rock is "relevant" anymore could be contextualized by bands like this one; Linkin Park didn't look like rock stars, didn't benefit from celebrity, but were widely listened to and beloved because of their music, which appealed most to young kids going through a tough time.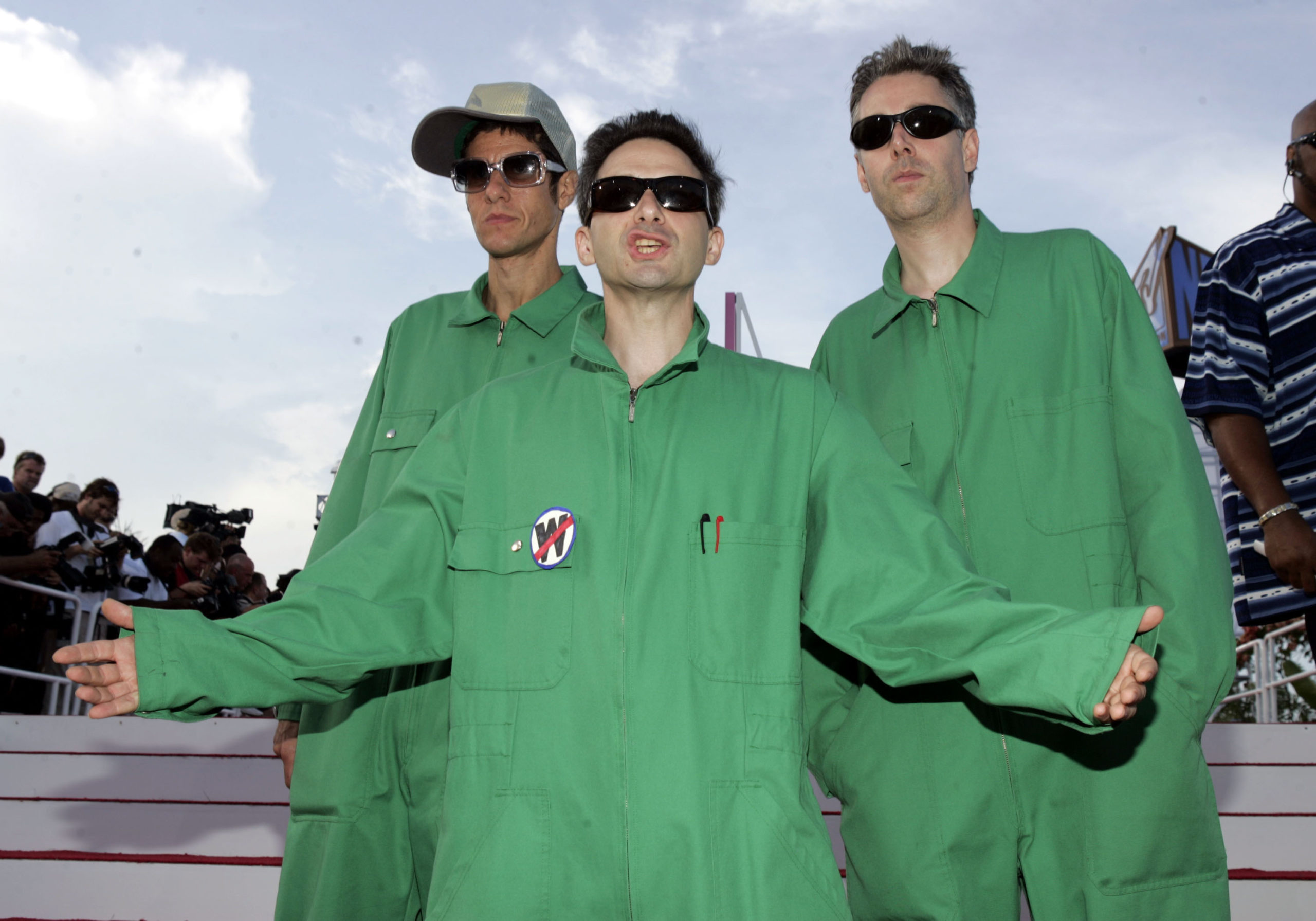 Sure, Linkin Park weren't the first band to look like ravers, and rap over electronic squiggles thrown atop chugging guitars and chunky basslines. Korn invented the formula best known as nu-metal in the '90s; Limp Bizkit perfected it into fratty mantra by the turn of the millennium. Where Linkin Park were creatively novel was their innate sensitivity, which drove their immense popularity. They sang about the sort of youthful angst that could solicit emotions as intense and indiscriminate as a forest fire. They also sang about depression, and how its enervating force might be commonplace. 
By Bennington's account, he thought intently about how to broaden the focus of his lyrics to be empathetic to people of all backgrounds. "There are a lot of weird things that go on in our culture," he said in a 2003 Spin cover story. "A lot of girls get sexually abused when they're younger—that's an epidemic in this country. And there's a lot of kids who grow up without fathers. That's why it's hard to talk about the songs and just say, 'This is what it's about.' because there are all these different things that can trigger the same emotions—getting kicked out of school, having your parents get divorced, or losing a boyfriend.
"All of those things can trigger anger, depression, aggression, self-doubt. When I'm writing, I'm constantly thinking about myself, because it's the only experience I have to draw on. And I don't see an exact reflection of myself in every face in the audience, but I know that my songs have validity to them, and that's why the fans are there."
Bennington was the animating force tethering the band to such people in desperate need of emotional catharsis. (If you were of a certain age–old enough to remember 9/11 as it happened–Hybrid Theory was one of those monocultural records everyone seemed to have.) Mike Shinoda's rapping gave them a kind of swaggering bravado, but Bennington's voice—capable of shredding in righteous rage, and producing protracted, soul-wrenching wails from the bottom of his body—was an astonishing thing. Nu-metal was never critically beloved, but occasionally featured singers undeniable even to those who wouldn't be caught dead bumping "Numb" in public. Bennington was his genre's most impressive one–the high, sustained notes during the bridge of "In the End" would blow out any amateur's throat. Rihanna called him "literally the most impressive talent I've ever seen live."
In retrospect, the heaviness of Linkin Park's earlier sound was the perfect vehicle for all that angst, and it's likely why loyal fans were so upset by the band's most recent release. Embroiled in distortion, Bennington—and everyone singing along—was free to scream as loud as possible, in hopes of breaking out of this suffocating space. Youthful discontent is not a romantic emotion, but an enveloping one, inviting reactions as primal and ugly as throwing things against the wall, or shrieking into a pillow when the walls are closing in. His voice was that angst expressing itself in its most ideal form, be it sharp whine or furious howl. 
Musicians, and particularly singers, are worshipped for the emotions they allow fans to access. Linkin Park were no more unique than any band in this regard, but the genuine sprawl of their reach meant they were tapping into something that literally millions of people felt and breathed. When hearing about his passing, I immediately recalled pacing the streets as a whiny kid, listening to "One Step Closer" and "Crawling" and thinking that I—yes, I—was the most meaningfully angry and sad kid in the entire word, that nobody understood me. Who hasn't felt like that at some point? We get past it in part by knowing that there are others out there like us, in part because of artists like Bennington.