Third Eye Blind is celebrating the 20th anniversary reissue of their breakthrough, hit-studded 1997 self-titled album in style: by playing to the interests of nostalgic '80s babies with a interactive promotional site featuring a digital 1990s-outfitted bedroom. As soon as users open thirdeyeblindanniversary.com, they are greeted with an faux-AOL-Instant-Messenger communique that encourages them to click through the room to unlock special treats, as if they were playing a Myst game: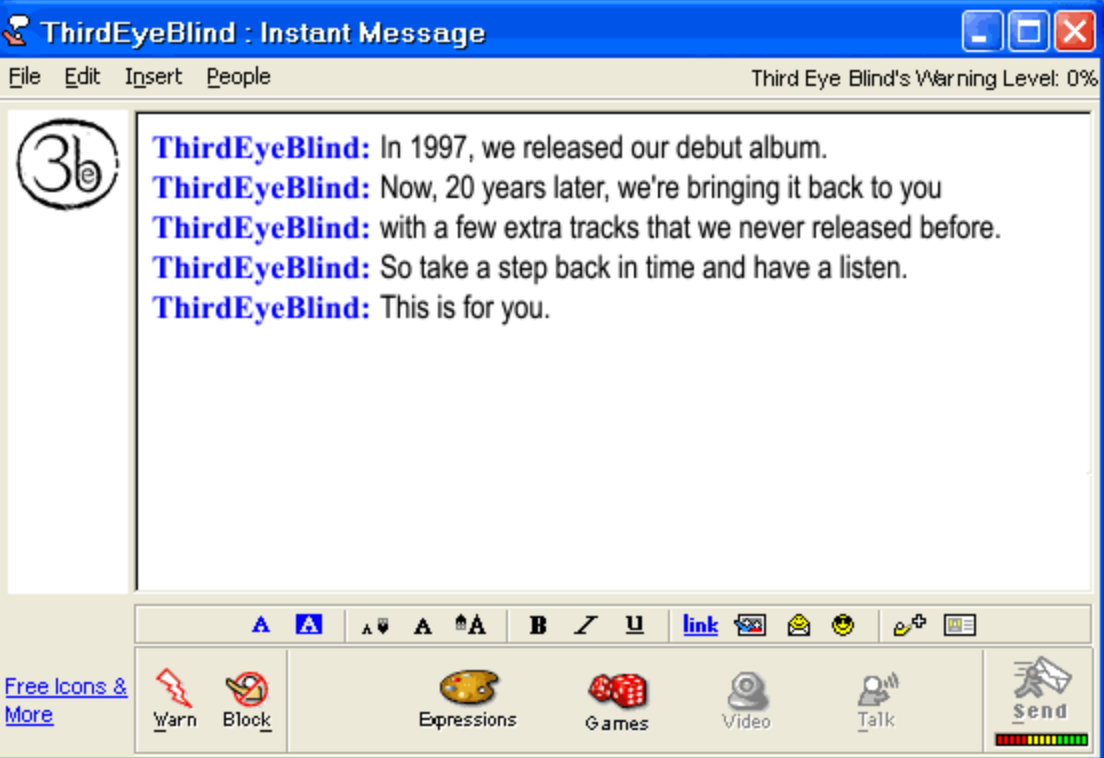 You can listen to the recently-released 20th anniversary reissue of 3EB (which features eight previously unreleased tracks) by clicking on the speaker or the (remember these, guys?) CD binder. You can turn on one of the album's iconic music videos by clicking on the boxy standard-definition TV (which also has a VHS player attached). You can enter a raffle to win free vinyl of the reissue–a format on which exactly no one listened to the original album–by clicking on the turntable. Other items will play random songs from the album: the pillow, for instance, blasts the chorus to "Losing a Whole Year," which of course recalls "spending the whole year in bed" with a lover.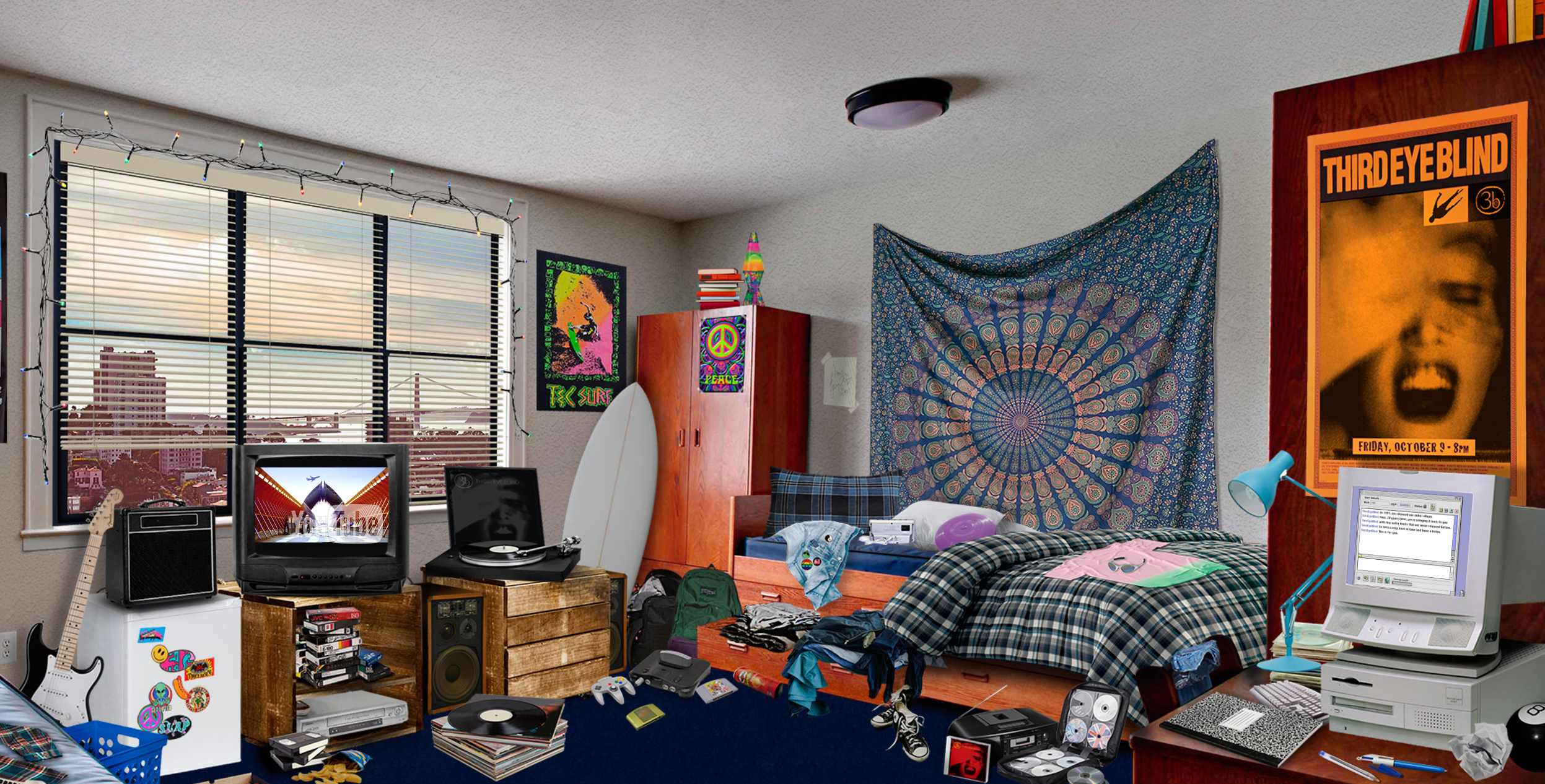 It's clever and wily stuff, this almost-sickeningly-nostalgic interactive bedroom. Play around with it yourself here, or just listen to the album, which definitely speaks for itself, below.
https://open.spotify.com/embed/album/4JzNsKax0sIzmEB5brppNw