It says something special about Wilco frontman Jeff Tweedy that after 30 years as one of America's most gifted, introspective songwriters, he's only just gotten around to releasing an album under his own name. But rather than presenting a collection of new songs, Together At Last sees Tweedy recording solo acoustic versions of older songs from different corners of his career, reminding us just how far he's travelled since his early days of cowpunk revelry. His expansive songbook is a compendium of the American identity equal parts Walt Whitman and Richard Brautigan, so we've followed Tweedy's lead and crafted our own collection of Wilco (and side project) favorites. Here is our definitive list of the 30 greatest Jeff Tweedy songs.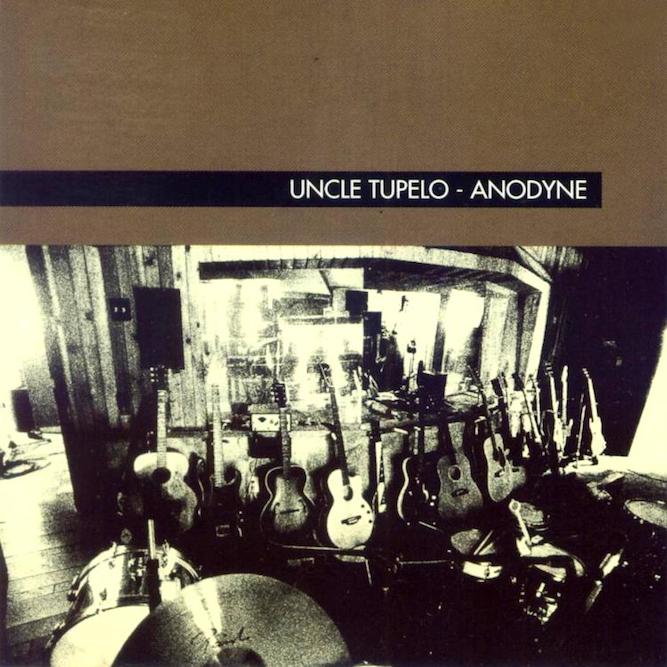 30. Uncle Tupelo – "New Madrid" (1993)
Written and recorded for what would end up being Uncle Tupelo's final outing before splitting, the sweet, rootsy "New Madrid" has such a pleasant cadence to it that you'd never know Jeff Tweedy was singing about a supposed earthquake predicted to hit the Midwest in December of 1990. Tweedy would go on to sharpen his songwriting voice even further over the years, but it's nice to imagine a world where all of Uncle Tupelo sounded this relaxed and conflict-free.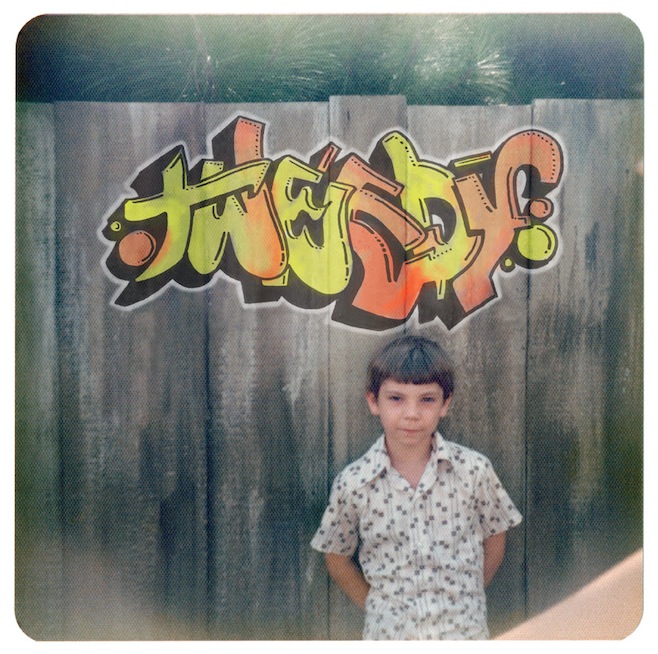 29. Tweedy – "Low Key" (2014)
Perhaps the ultimate embodiment of his "dad rock" status, the joyful Sukierae saw Tweedy recording an entire double-album's worth of songs with his oldest son Spencer, and the results are as easygoing and silly as one might expect. The mellow, straightforward "Low Key" finds a common link between the father/son duo, with Jeff humming about the simple truths of living on the introverted side of life.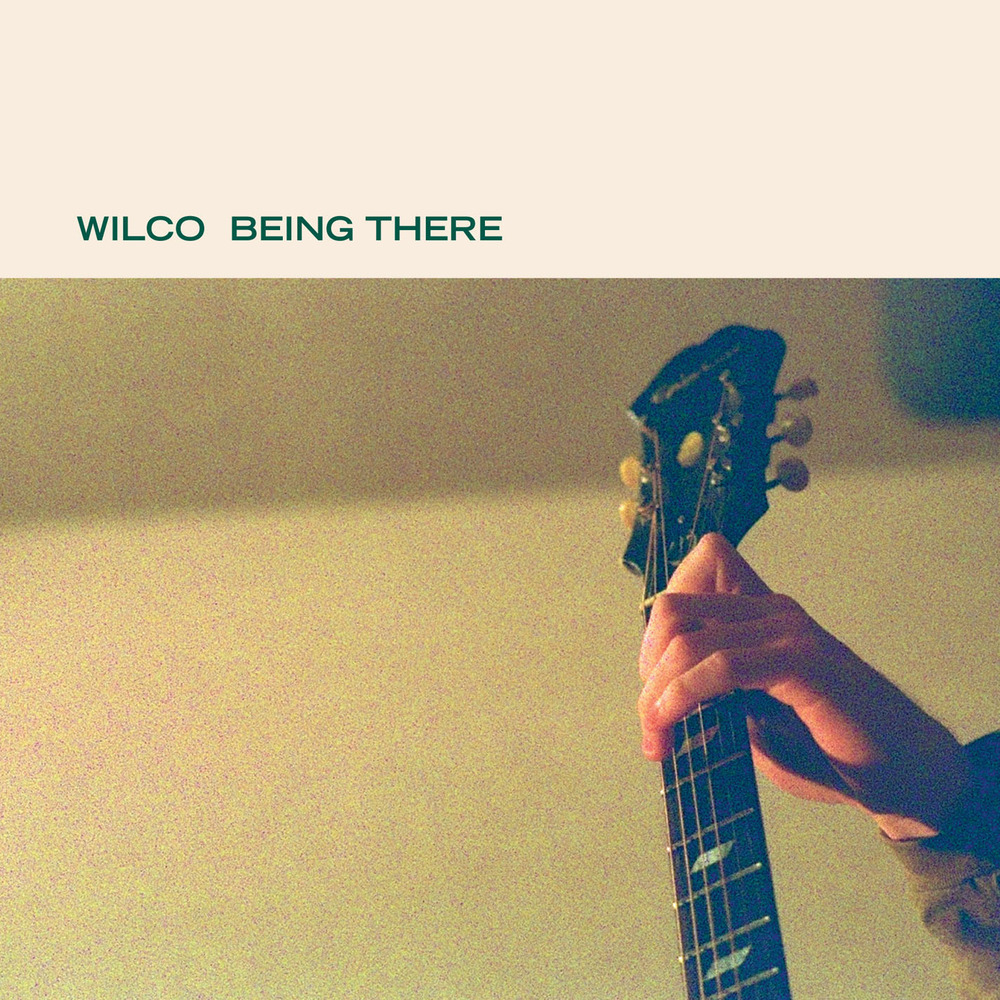 28. Wilco – "Kingpin" (1996)
For a band whose songs come with fairly concrete beginnings, middles, and ends, Wilco have some serious cred in the jam-band circuit. "Kingpin" is Tweedy's earliest gesture toward crafting a looser, anything-goes type of ensemble, its mouth-harp funk and stop-start twang lurching along until it finally reaches that glorious, Skynyrd-worthy climax.
https://www.youtube.com/watch?v=f4TdBTSKHKs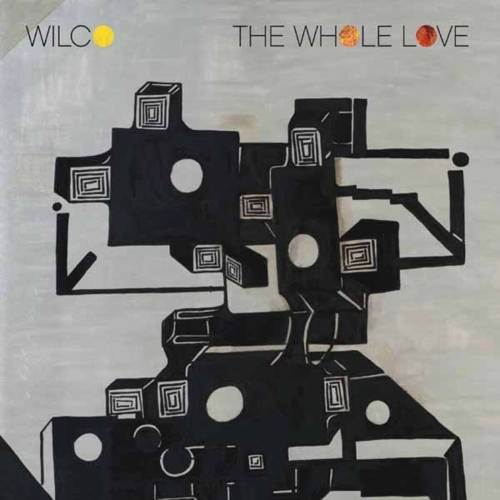 27. Wilco – "Art of Almost" (2011)
If there were any suspicions that Tweedy's music was growing softer with age, The Whole Love completely dashed that notion with its cosmic opening salvo "Art of Almost." Over the course of seven minutes, Wilco cruise through an amorphous ocean of synthetic strings, Krautrock bass lines, and neo-R&B singing from Tweedy until the whole thing explodes with an absolutely volcanic solo from Nels Cline. If this is what a band's latter-day material can sound like, maybe youth is overrated.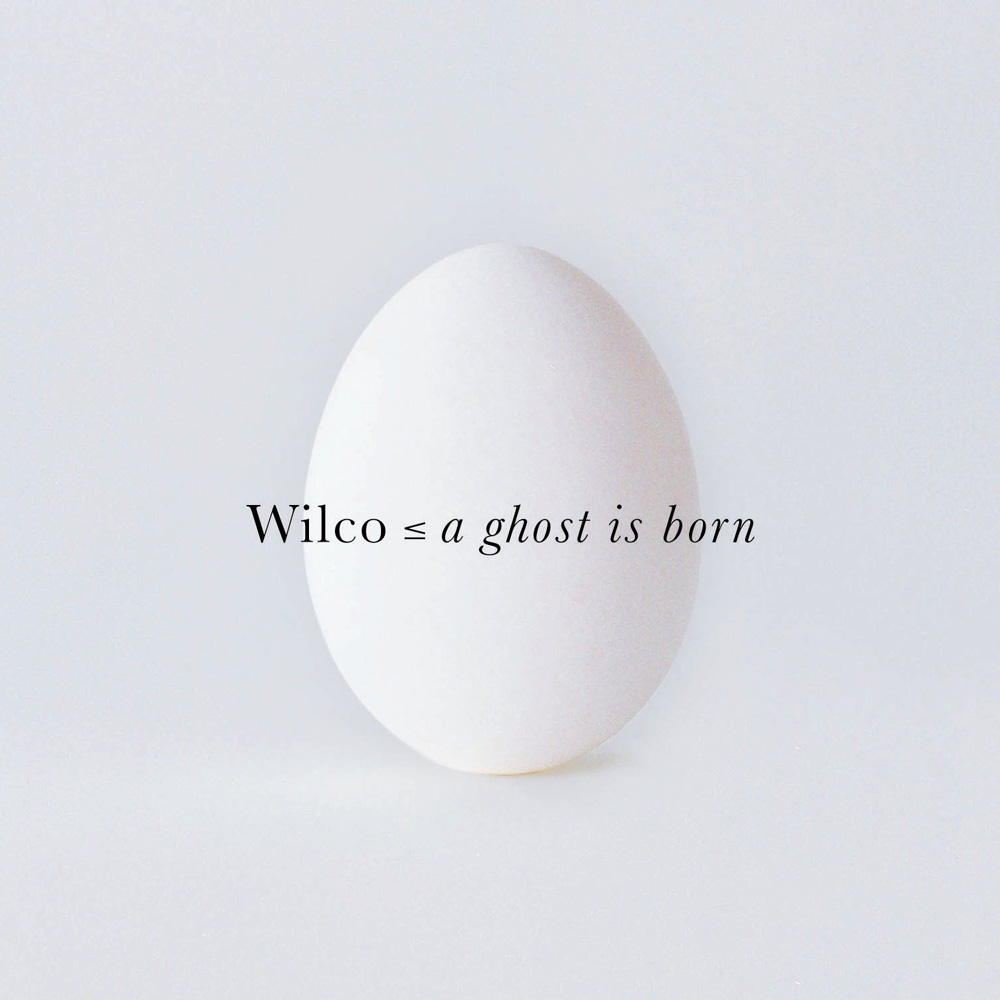 26. Wilco – "Less Than You Think" (2004)
One of the greatest tricks Jeff Tweedy ever pulled was burying one of his most beautiful songs beneath 12 minutes of static. "Less Than You Think" follows a delicate, ascendant chord progression as Tweedy wrestles with questions of God and identity, muttering unmistakable lines like "As your spine starts to shine/You shiver at your soul." The band liked the song so much that they brought it back as the opening number of their live set a few years ago (minus the wall of noise).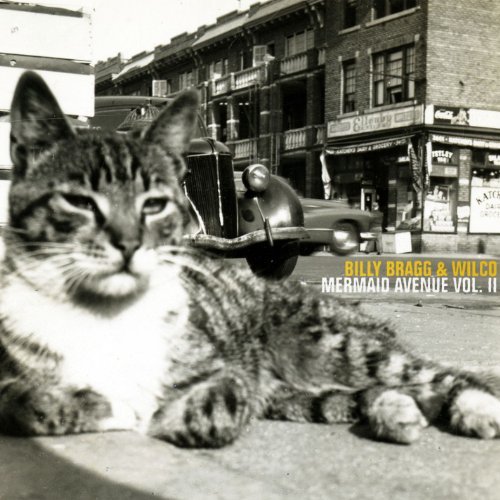 25. Billy Bragg & Wilco – "Remember the Mountain Bed" (2000)
Wilco's Mermaid Avenue sessions with Billy Bragg yielded some of Tweedy's most enduring songs to date, but few perfected the project's goals as enchantingly as this one. Set to lyrics from unfinished songs by Woody Guthrie, Bragg & Wilco sought to bring these unheard folk masterpieces to life, and Tweedy's pensive arrangement for "Remember the Mountain Bed" sits perfectly with Guthrie's unravelling paean to Mother Nature.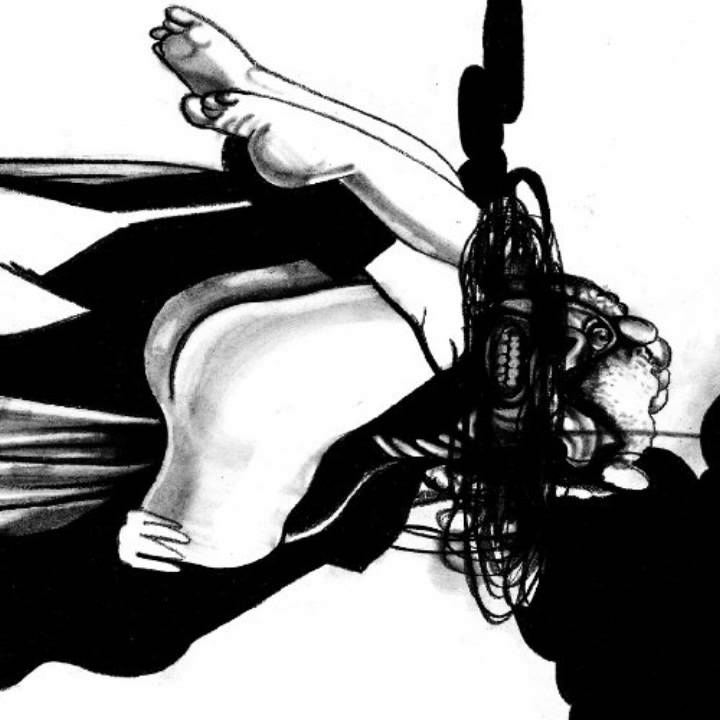 24. Loose Fur – "The Ruling Class" (2006)
Tweedy's partnership with Jim O'Rourke and Glenn Kotche has yielded some of Wilco's most profound, challenging music, but the three of them are just as adept at churning out pristine, folk-tinged pop. "The Ruling Class" is a standout from their Loose Fur side project, and its countrypolitan swagger and cheeky lyrics about Christ resurfacing as a crack-smoking hippie embodies the ways in which Tweedy's sense of country music has continued to evolve.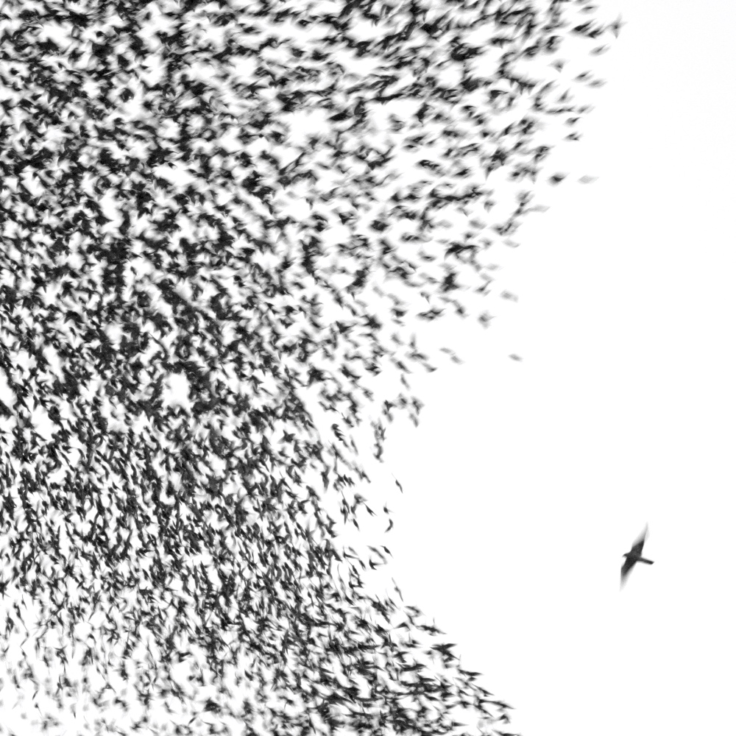 23. Wilco – "Either Way" (2007)
Like a soothing sunrise following the knotty, melancholic addiction stories of A Ghost Is Born, Sky Blue Sky's introductory track opens up the latter-day period of Wilco's career with a tender, humble sense of grace. Between Tweedy's muted electric-guitar picking and Cline's jazzy, fluttering leads, "Either Way" is the sound of one of alt-country's true greats finally finding some hard-earned peace.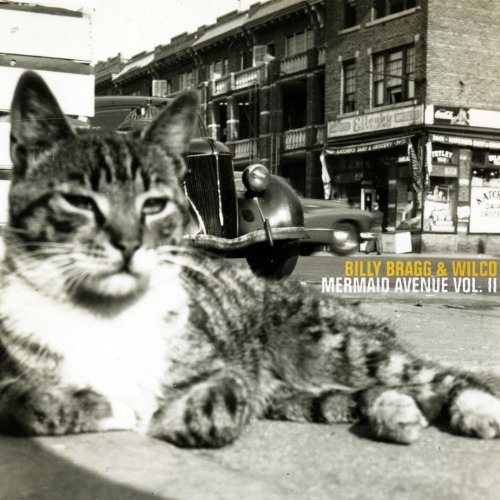 22. Billy Bragg & Wilco – "Someday, Some Morning, Sometime" (2000)
Closing out Wilco's second Mermaid Avenue album with Billy Bragg, "Someday, Some Morning, Sometime" sees Tweedy tackling a sweet yet mysterious love poem from Woody Guthrie with one of his sparsest arrangements ever. All twinkling keys and lightly strummed acoustic guitar, it sounds like a folk ballad beamed from another dimension.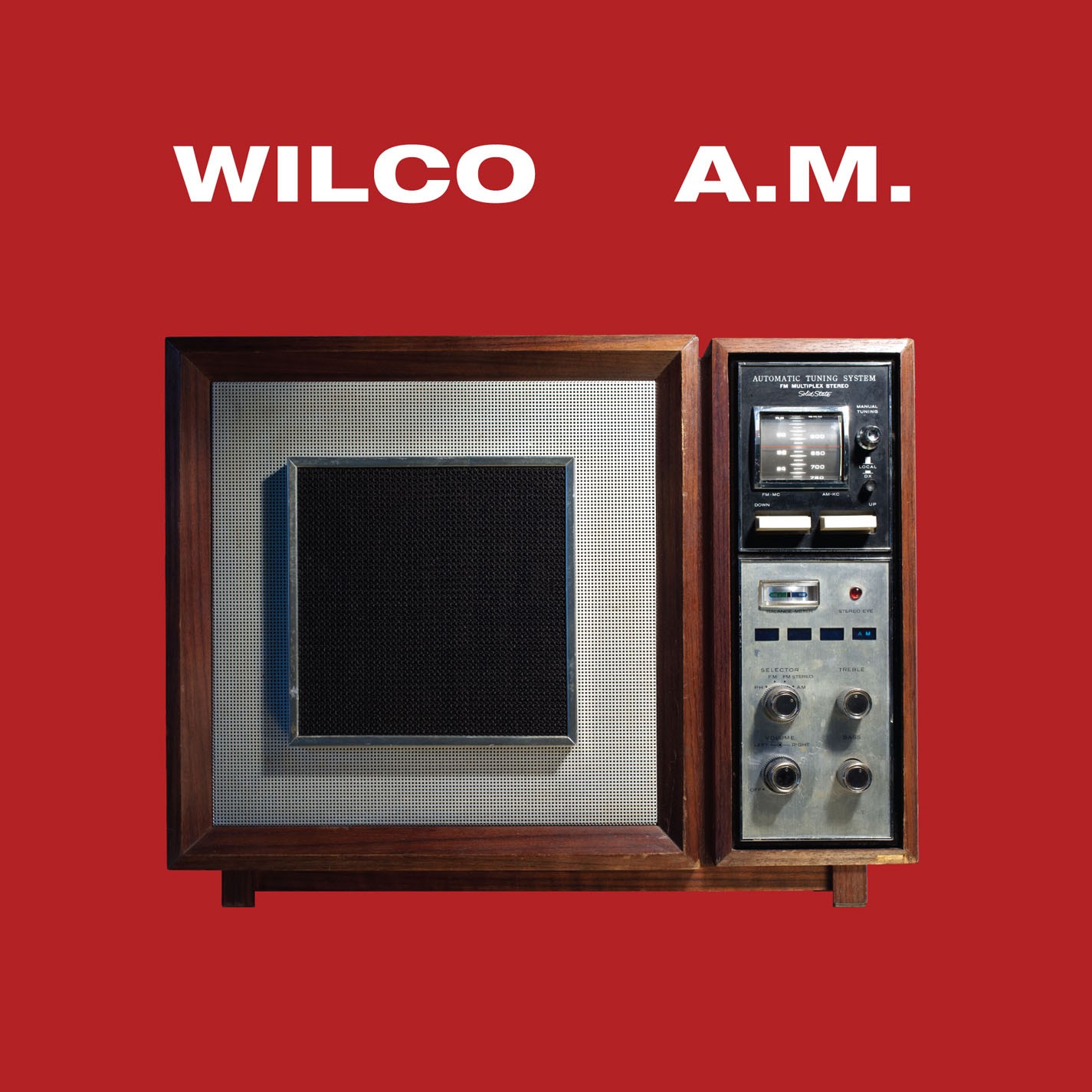 21. Wilco – "Passenger Side" (1995)
A psych-country nugget from Wilco's golden early days, "Passenger Side" has earned its rightful place as a fan-favorite sing-along with its tongue-in-cheek lyrics about life on the road. Though Tweedy might be known for his obtuse, stream-of-consciousness wordplay, it doesn't get much more direct and plainspoken than "You're gonna make me spill my beer/If you don't learn how to steer."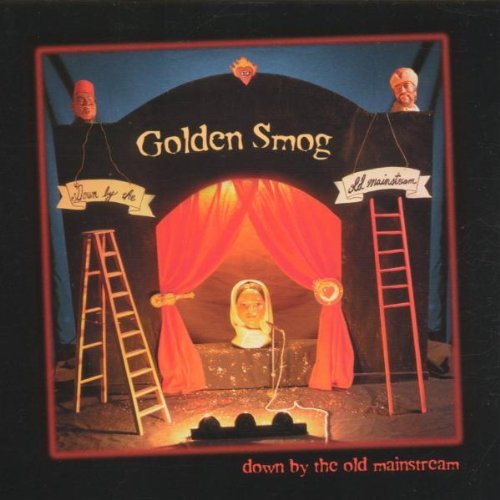 20. Golden Smog – "Radio King" (1995)
Released right around the time that Jeff Tweedy was starting to establish Wilco as a separate project from Uncle Tupelo, the debut album from the loose-knit, roster-shifting Golden Smog collective featured one of Tweedy's strongest country melodies to date in "Radio King." Stripped down to just acoustic guitar, tambourine, and Tweedy's scraggly, cigarette-stained voice, "Radio King" has all the warm charm of a campfire anthem with its classic Tweedy-isms like "Your music fills my car/Your voice breaks every time/I'm still wonderin'/If I know who you are."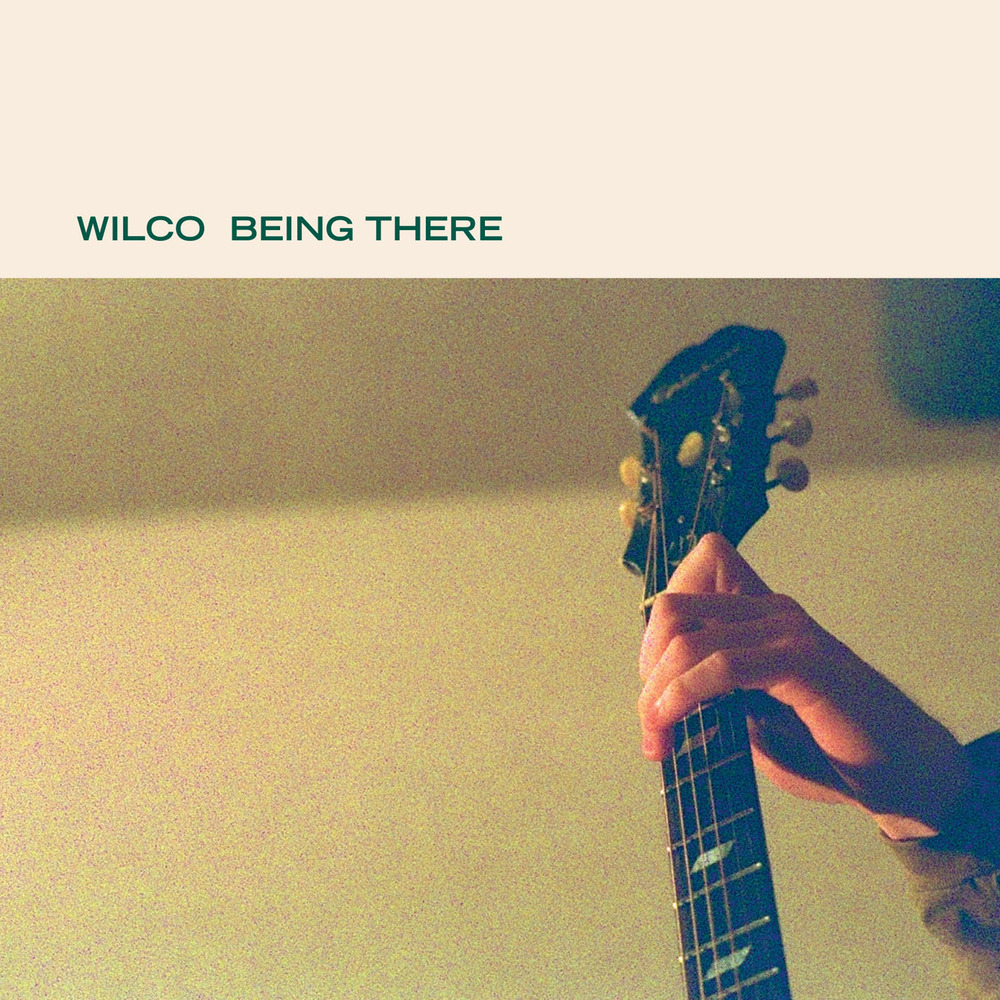 19. Wilco – "The Lonely 1" (1996)
Jeff Tweedy has always been a fan's kind of songwriter, mining the relationship between the listener and the artist and evoking the feeling that comes from investing your whole life in the music you love. "The Lonely 1," off Being There, is his most beautiful ode to this dynamic, with Tweedy taking on the role of a fan who finds solace in his favorite artist's stories of always feeling like an outsider.
https://www.youtube.com/watch?v=s7dNP5Jn3co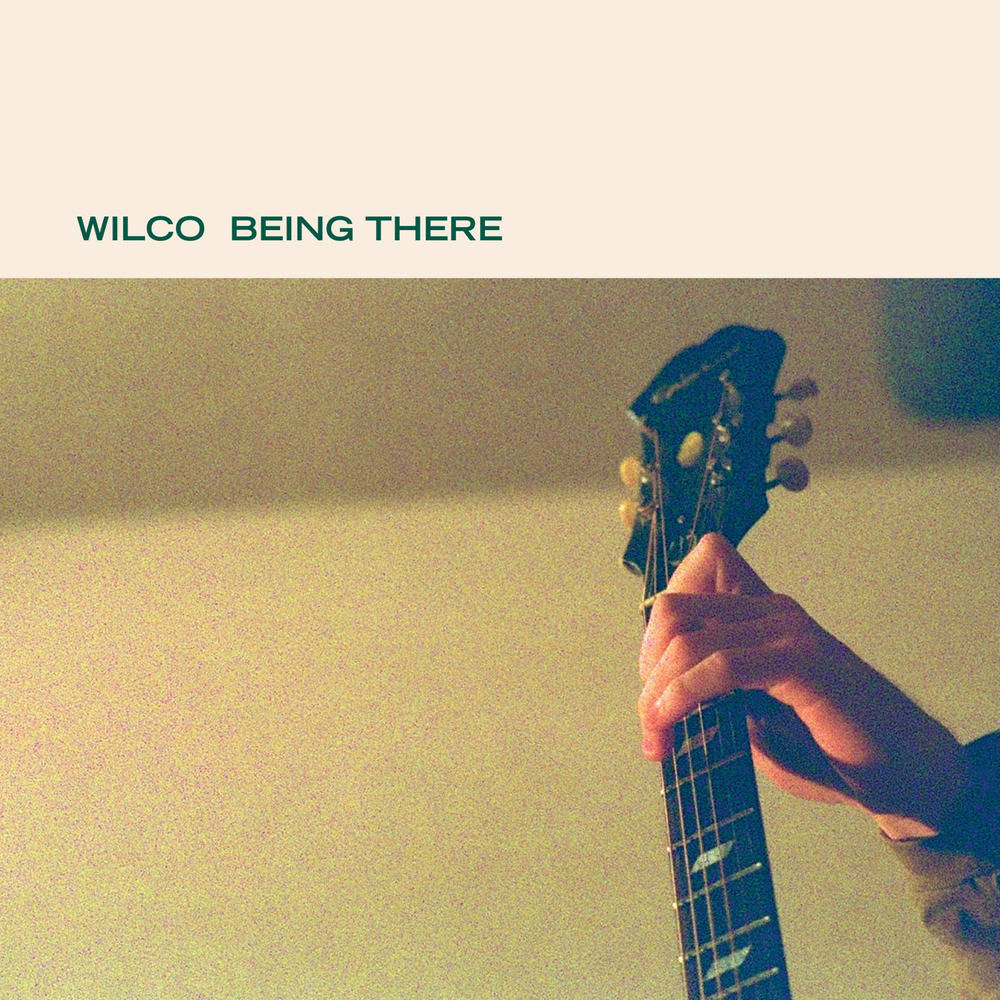 18. Wilco – "Outtasite (Outta Mind)" (1996)
Though Tweedy's sentimental streak is no secret, his knack for pumping out rowdy, sugary-sweet power pop deserves just as much credit. "Outtasite (Outta Mind)" is a full-on, guns-blazing roots rocker that splits the difference between Alex Chilton and Old 97's, making a case for itself as perhaps the most outright fun song in Wilco's entire catalog.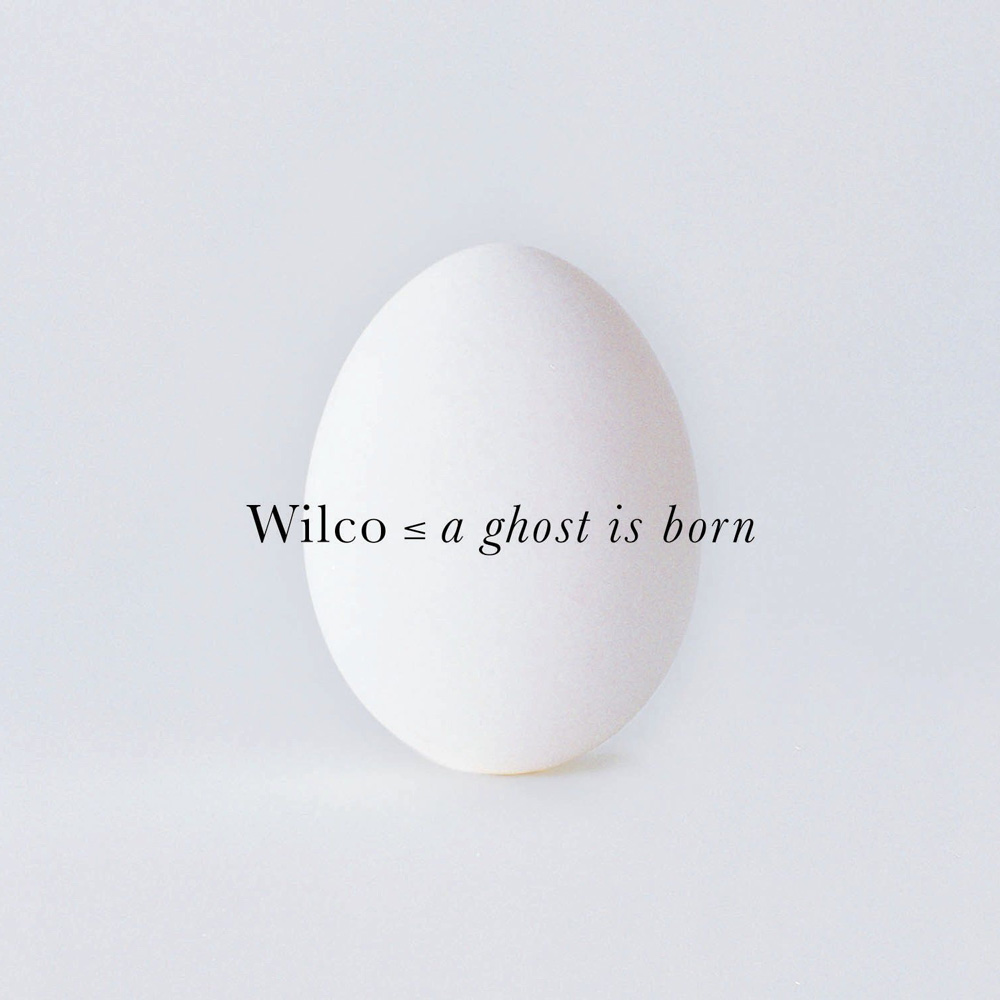 17. Wilco – "Spiders (Kidsmoke)" (2004)
The centerpiece of A Ghost Is Born's many sonic experiments, "Spiders (Kidsmoke)" is a truly epic departure from the norm for Wilco: a slow-grooving, 10-minute descent into paranoid guitar outbursts and endlessly looping drums that culminates in one of the most anthemic choruses Tweedy's ever written (even if there aren't any words). Though the band also arranged a calmer, more pastoral version of the song for some of their live shows, nothing can beat the sheer power of this surreal monstrosity.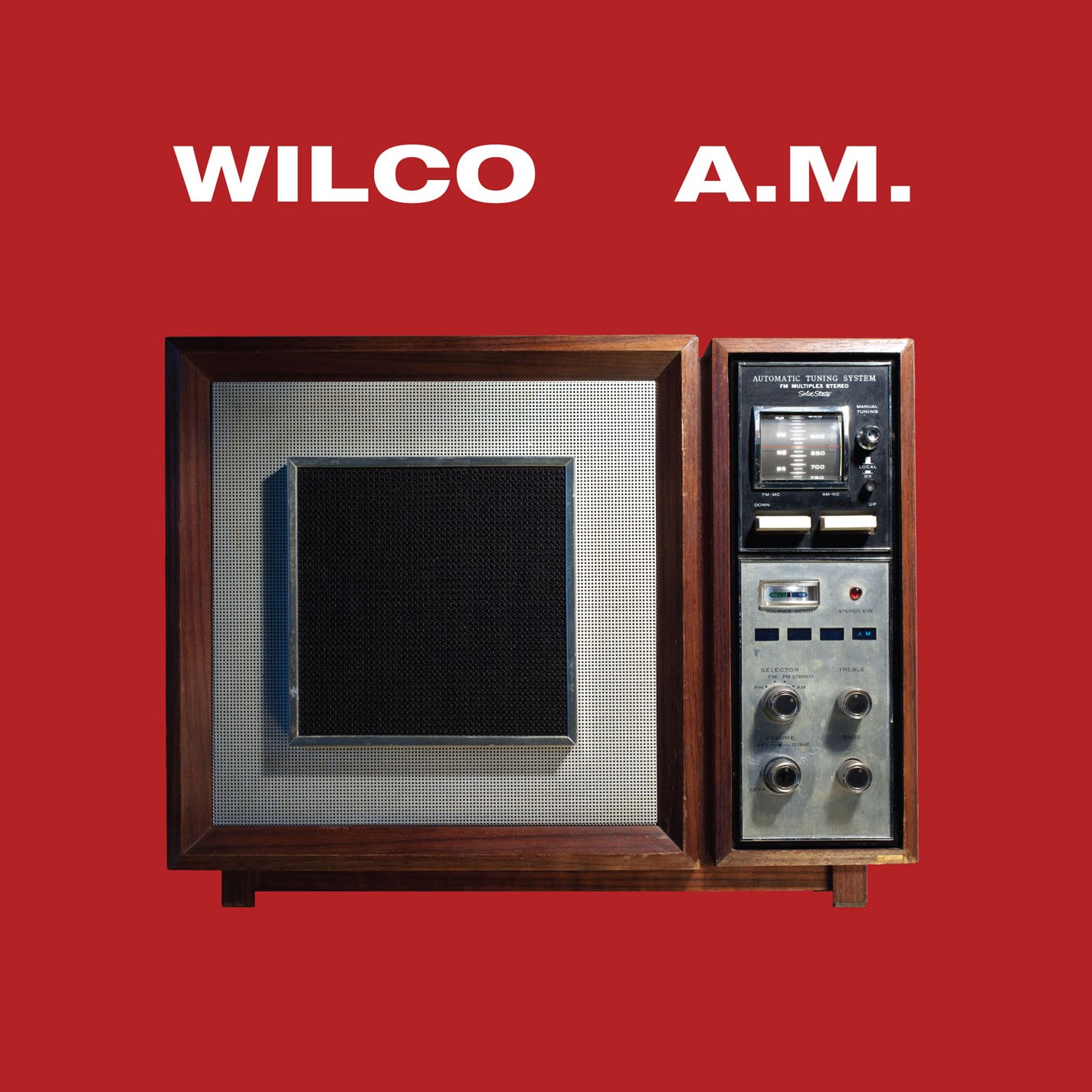 16. Wilco – "Box Full of Letters" (1995)
In the wake of Uncle Tupelo's dissolve, Tweedy was left with an entirely new sense of independence, a band all his own, and a big question mark as to where to take his project stylistically. Though A.M. may be the most Tupelo-esque entry in the Wilco canon, it's hard to argue with the feeling of freedom surging through a song like "Box Full of Letters," which comes crashing through the gates with its dueling guitars and classic rock zeal. Tweedy sings, "I just can't find the time/To write my mind/The way I want it to read," and it's that feeling of uncertainty and possibility that lends this early gem such a vital energy.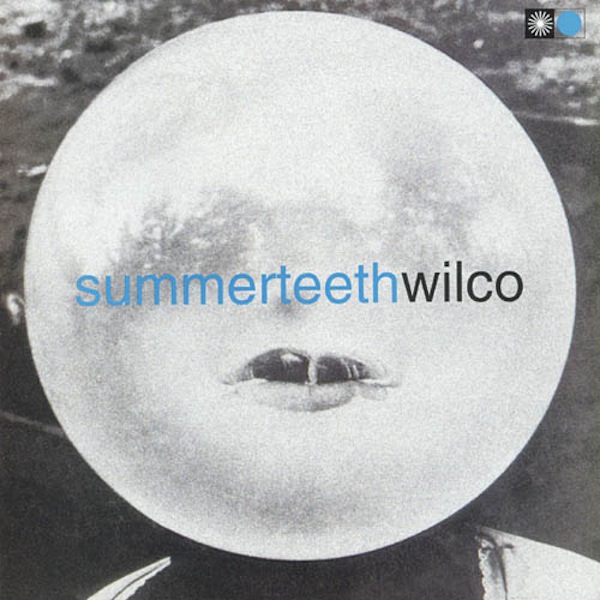 15. Wilco – "She's a Jar" (1999)
Though it may end on one of the most sour, ambiguous notes in all of Wilco ("With feelings hid/You know she begs me not to hit her"), "She's a Jar" still shines as one of Tweedy's prettiest, most poignant moments. Between its azurite mellotrons and wistful harmonica bridge, this is about as enchanting as a carpet ride through the city at night.
https://www.youtube.com/watch?v=Hv1SUPieBPU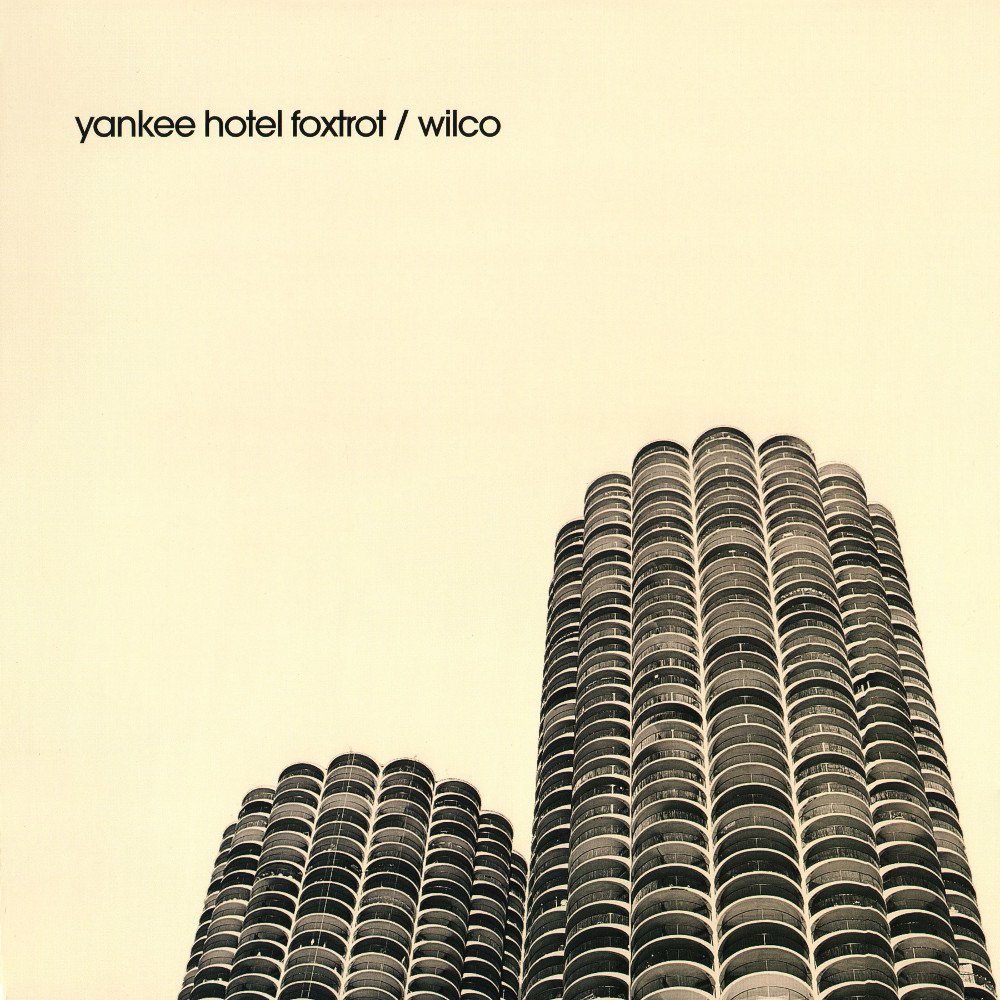 14. Wilco – "Heavy Metal Drummer" (2001)
Jeff Tweedy's proclivity for nostalgia runs deep, but "Heavy Metal Drummer" stands as his most lovable tribute to gazing back at a time we can't return to. Pairing misty-eyed lyrics about the lost summers of his youth with one of the breeziest, most hummable melodies in the Wilco catalog, Tweedy scored an immediate crowd pleaser with a sentimental slice of pure pop that still managed to fit in a reference to Kiss.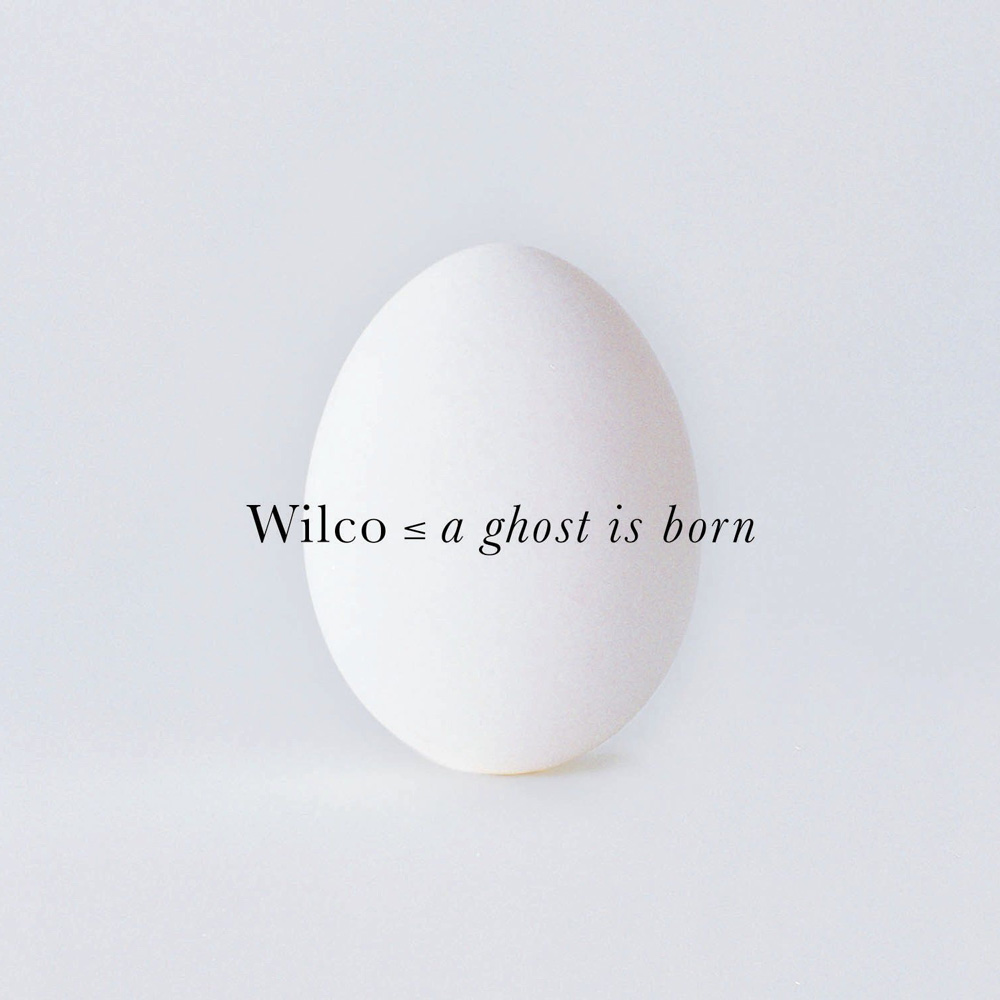 13. Wilco – "Handshake Drugs" (2004)
Smack in the middle of A Ghost Is Born's strange collection of dreamlike sounds sits one of Tweedy's most utterly simple concoctions — the slow-building street-shuffle epic "Handshake Drugs." Armed with nothing but a basic chord progression, a moseying rhythm section, and a handful of lyrics about chewing gum and taxis, Tweedy spins a gradually arcing masterpiece that comes to a muted folk-rock climax before veering off into an ethereal bath of distorted guitar tones. There's not much to it, and that's exactly what makes it so potent.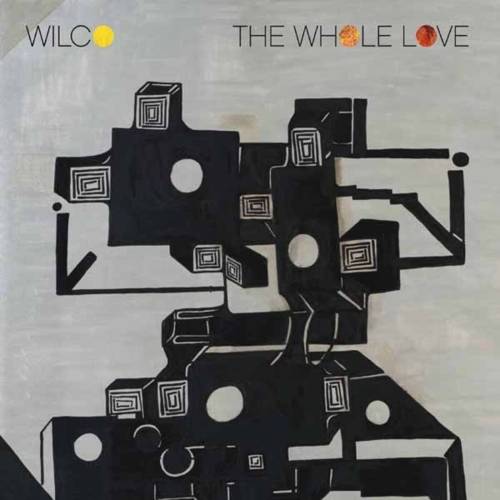 12. Wilco – "One Sunday Morning (Song for Jane Smiley's Boyfriend)" (2011)
The final track on Wilco's late-career opus The Whole Love is truly one of their most stunning. Gradually unfolding over the course of 12 minutes, Tweedy spins a tale of fatherhood disillusion and estrangement against a mournful country backdrop, gaining momentum without ever rising above a rueful simmer. When the song disperses into a mollified collection of ambient tones and seashell sounds around the eight-minute mark, it feels like a great weight has been lifted.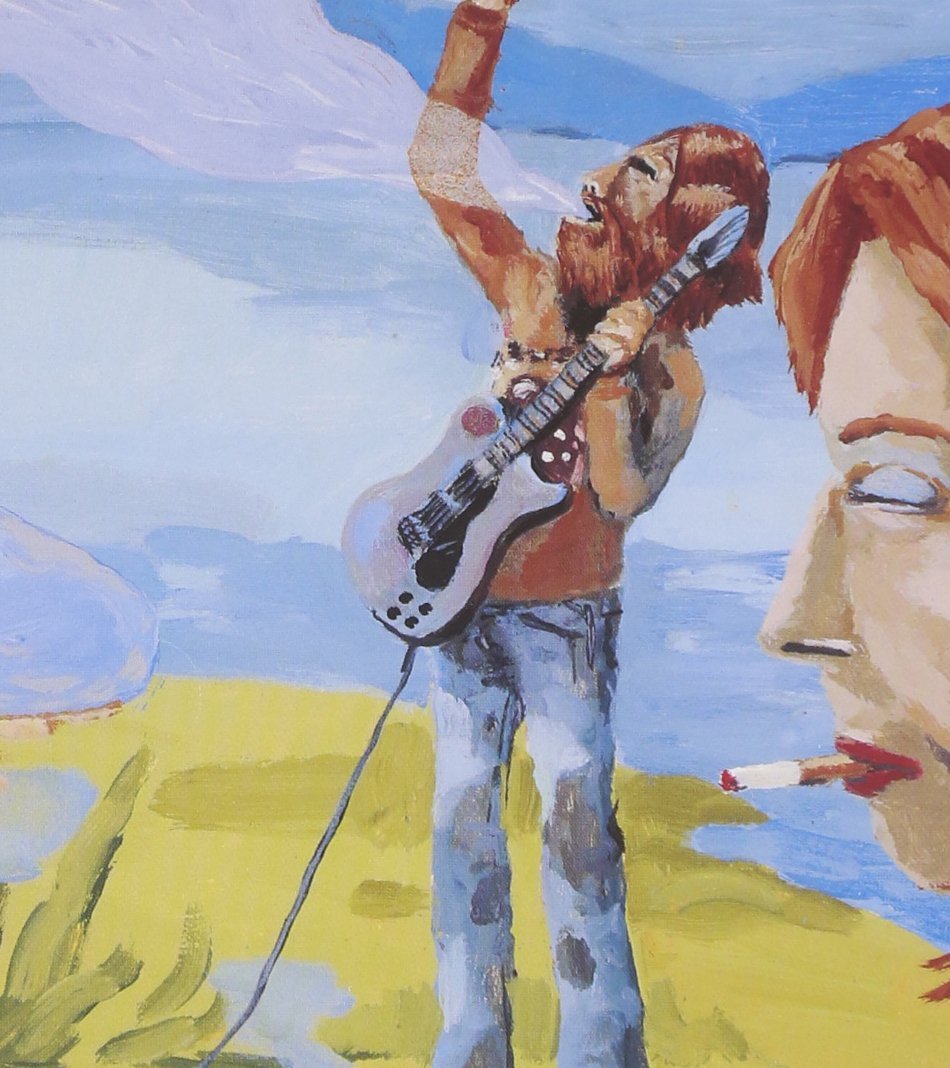 11. Loose Fur – "Laminated Cat" (2003)
Recorded around the same time as the Yankee Hotel Foxtrot sessions, "Laminated Cat" is the most dramatic evidence of the shift in Tweedy's songwriting toward experimentation as he continued to collaborate with Glenn Kotche and Jim O'Rourke. Sitting at the intersection of all-things-Wilco with its grooving classic rock build, its peculiar-yet-catchy sonic dabbling, and Tweedy's seasonal, word-associative prose, this is the sound of an evolving songwriter hitting his stride.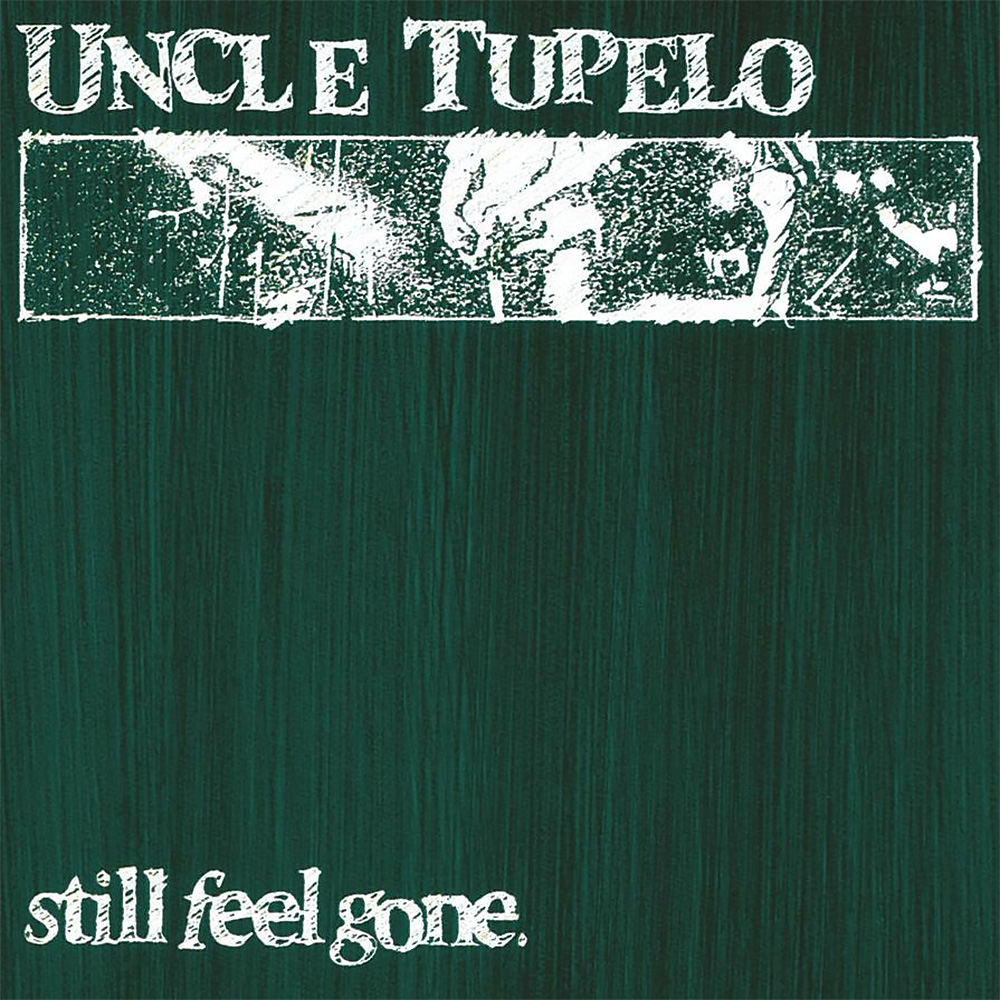 10. Uncle Tupelo – "Gun" (1991)
Busting down the door with all the force that its title implies, "Gun" kicks off Uncle Tupelo's sophomore album with a declaration from Tweedy that his sights are set much higher than just being the sideman in a Midwestern country-punk band. Combining chugging Sonic Youth-like guitars with a dejected college rock tale of falling out of love, "Gun" is the kind of song that would sound just as good even if you broke it down to its barest chords (and in his solo live sets, Tweedy has done exactly that).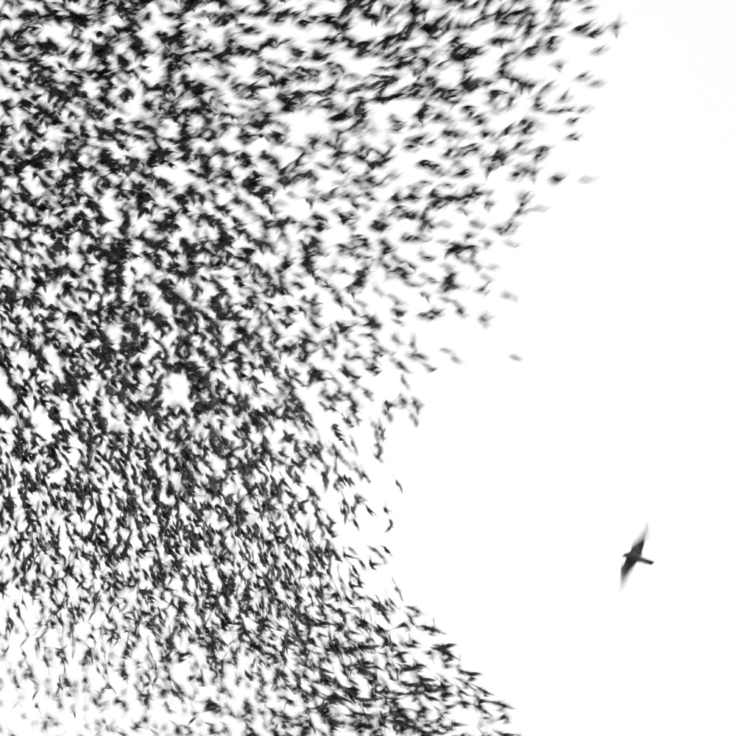 9. Wilco – "Side with the Seeds" (2007)
Tweedy's songwriting has always had a hint of gospel to it, but "Side with the Seeds" is the closest he's ever come to writing outright church music. Of course, it's anyone's guess what a line like "When the mysteries we believe in/Aren't dreamed enough to be true/ Some side with the leaves/Some side with the seeds" means, but between Tweedy's ascendant vocals and some powerhouse soloing from Nels Cline, it's easy to feel the spirit coursing through this jam.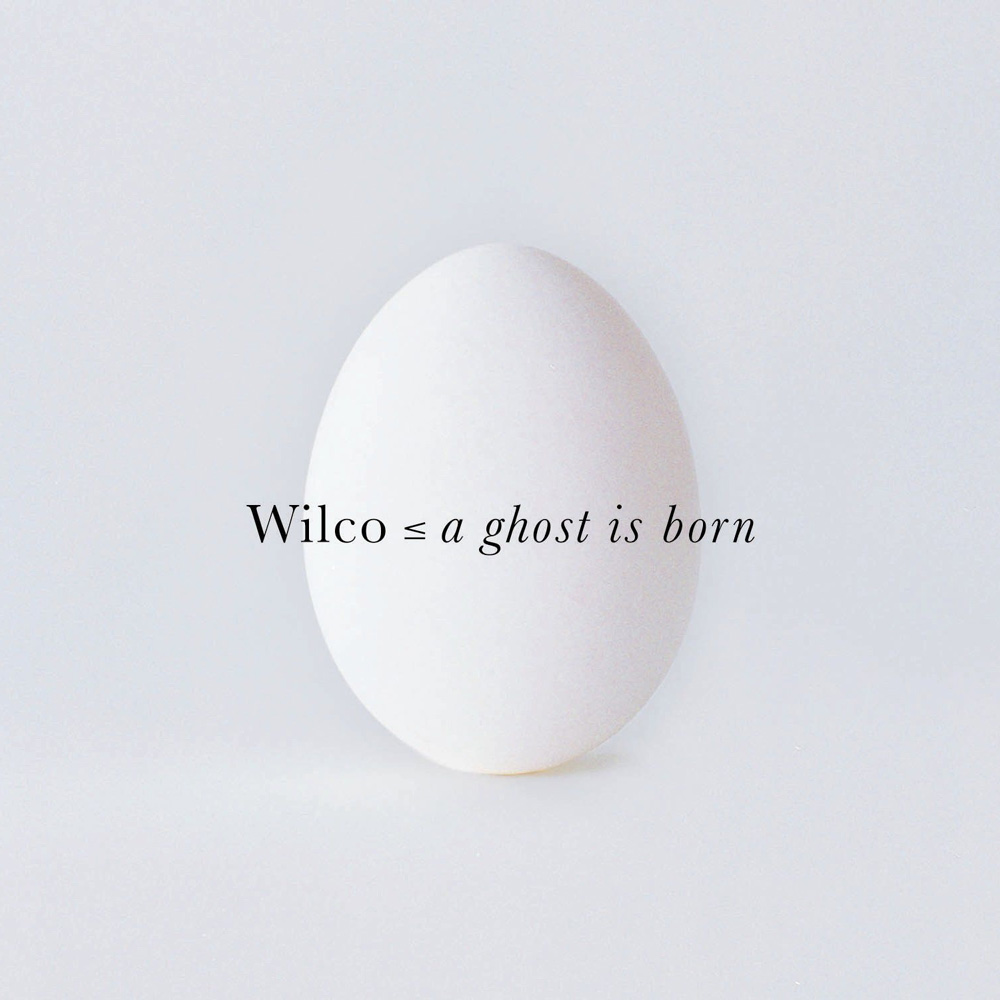 8. Wilco – "At Least That's What You Said" (2004)
Possibly the darkest moment in a discography full of them, "At Least That's What You Said" opens the cryptic A Ghost Is Born with two morbid verses ("I thought it was cute/For you to kiss my purple black eye/Even though I caught it from you") before launching into a pained, spastic three-minute guitar solo from Tweedy. His playing is so emotionally consuming and intense that it almost makes you wonder why he ever felt the need to hire an additional guitar player.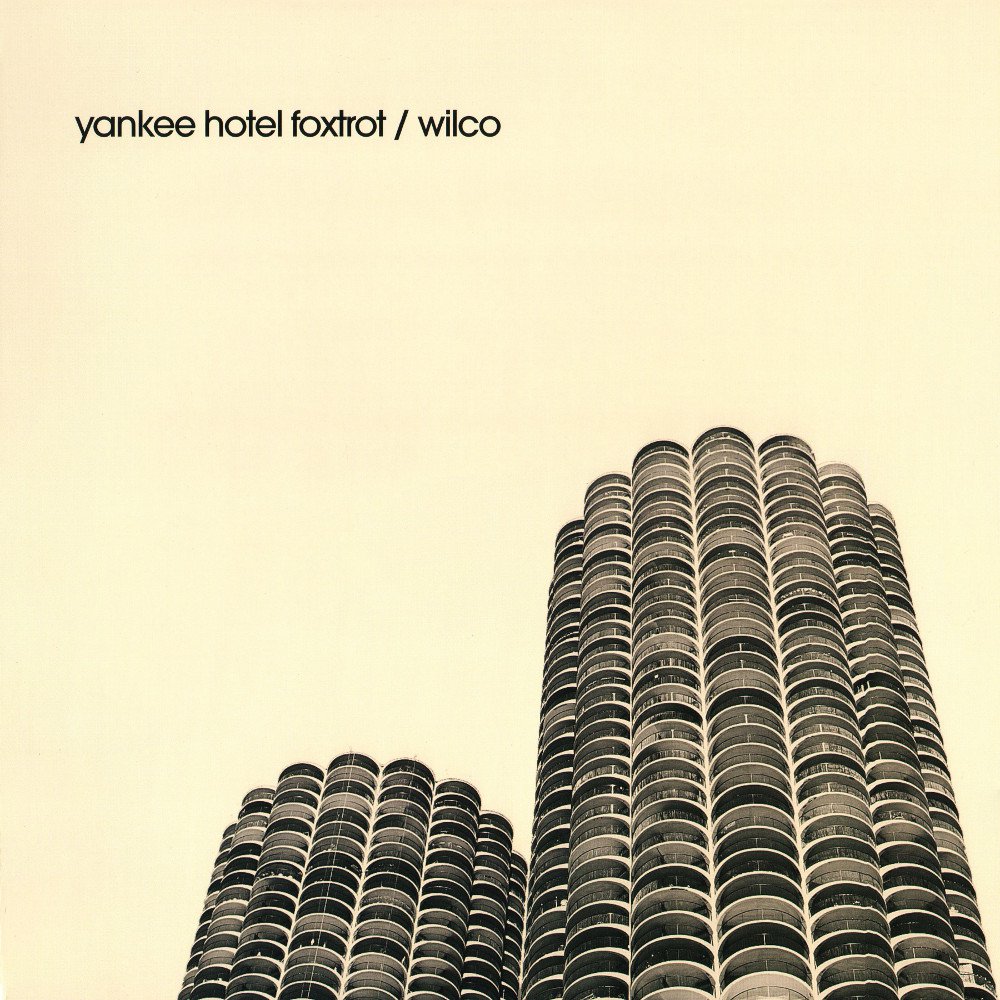 7. Wilco – "Jesus, Etc." (2001)
When Yankee Hotel Foxtrot dropped, there were a lot of mutterings about the eerie parallels between Tweedy's lyrics and the events of September 11th (made prophetic by the fact that the album had been recorded months before). But whether Jeff Tweedy can see into the future or not, anyone can appreciate the evocative imagery of lines like "Tall buildings shake/Voices escape singing sad, sad songs."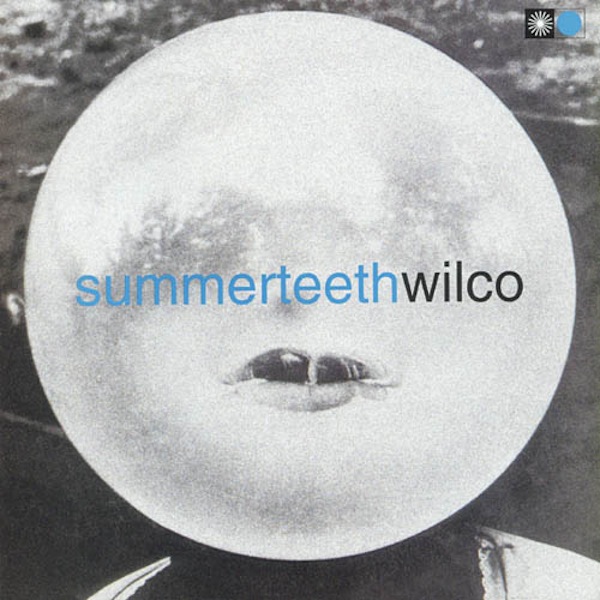 6. Wilco – "Via Chicago" (1999)
"Via Chicago" is the closest Tweedy has ever come to writing a shoutout track to his adopted city, but of course in his hands it's more of a free-flowing Dada soup than a Midwestern rallying cry. What starts as a lilting folk strummer slowly devolves into a somber melange of mutated guitar squeaks and jazzy drum fills, but after drifting through this fantasia for long enough, Tweedy caps it off with a simple admission: "I'm coming home."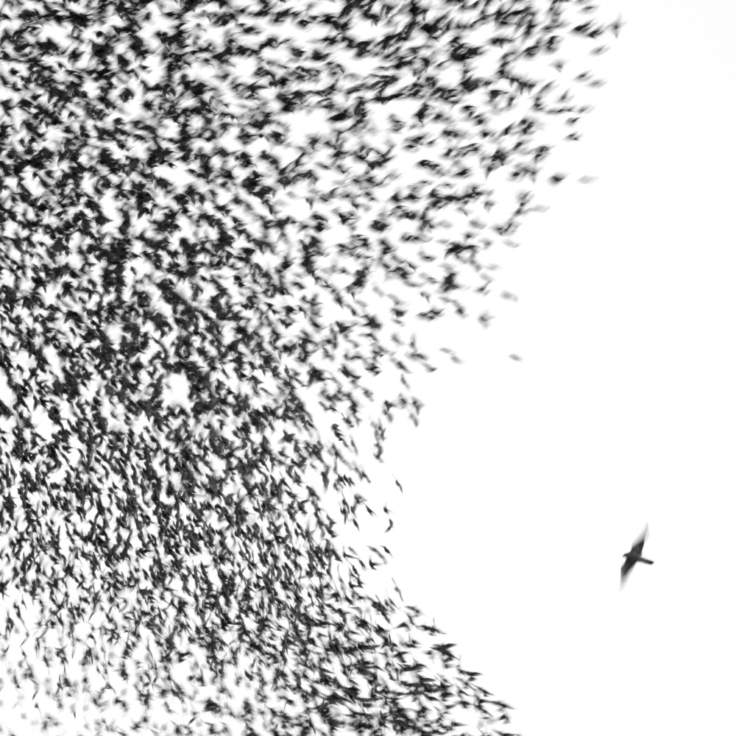 5. Wilco – "Impossible Germany" (2007)
It's remarkable what a powerful, beloved song "Impossible Germany" has become, considering how completely unclear its subject matter is. But that's exactly the beauty of it. The song's smooth, caressing opening section sets the stage perfectly for Nels Cline's melancholy yet joyous guitar solo, which rises with the rest of the band until their interplay reaches a heavenly zenith. Once you've been caught up in the song's radiant current, what does it matter what any of it is supposed to mean?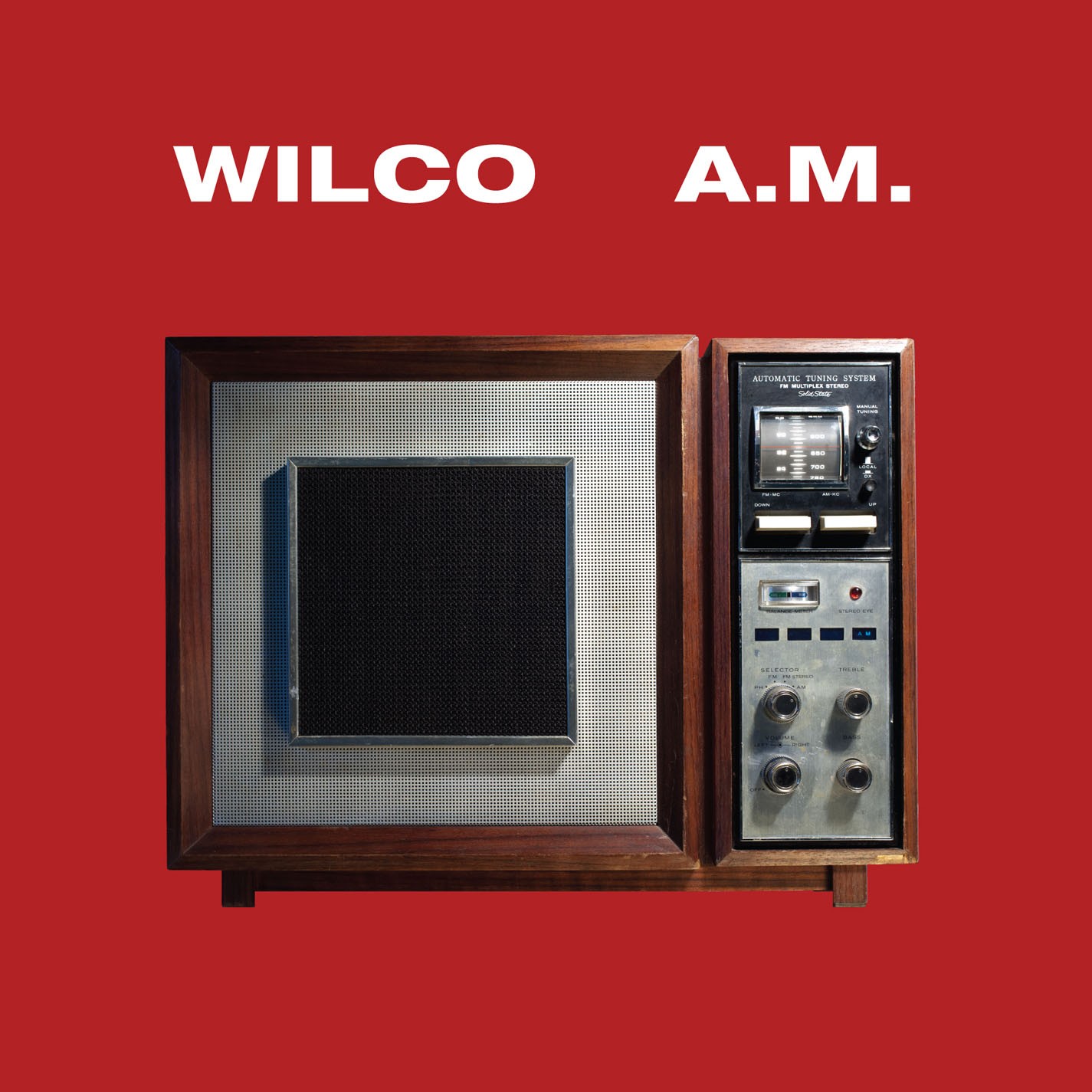 4. Wilco – "I Must Be High" (1995)
It all starts right here. From the very beginning, Jeff Tweedy has sought to honor the long lineage and lasting power of pop music, and his first song for Wilco's debut record shines as one of his most lovely, bittersweet creations. Sounding like if The Beatles circa Rubber Soul decided to cover Hank Williams, "I Must Be High" laid the groundwork for Wilco in one fell swoop with its winsome mixture of folk simplicity, drug-fueled uncertainty, and transformation of depression into beautiful song.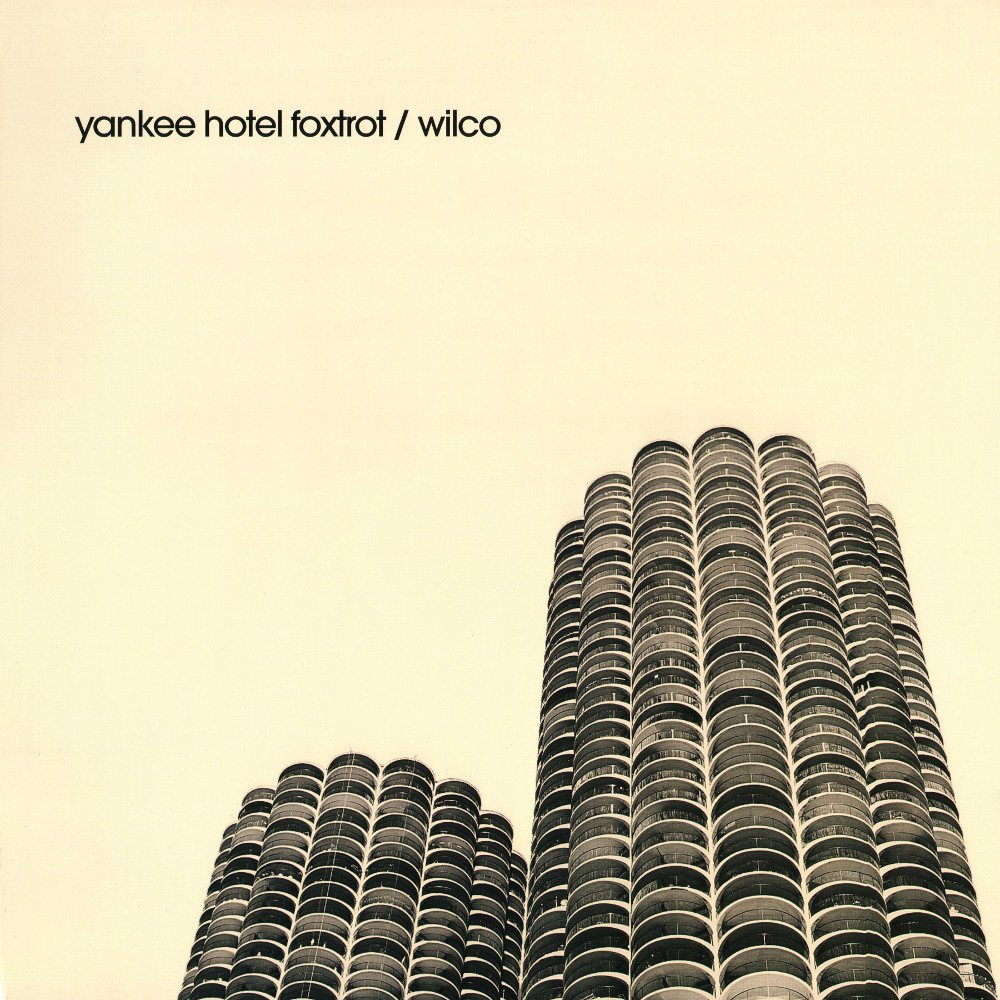 3. Wilco – "I Am Trying to Break Your Heart" (2001)
Once you clear away all the extraterrestrial sounds, junkyard percussion, and studio deconstruction, "I Am Trying to Break Your Heart" turns out to be one of the most straightforward, immediate songs Tweedy has ever written. As the opening fanfare for Yankee Hotel Foxtrot, it's like a blank canvas, a peculiar tale of love lost against which Tweedy and his collaborators set to wreak havoc on the Great American Songbook, creating a dizzying and inspiring sonic exhibition that still, somehow, just makes sense.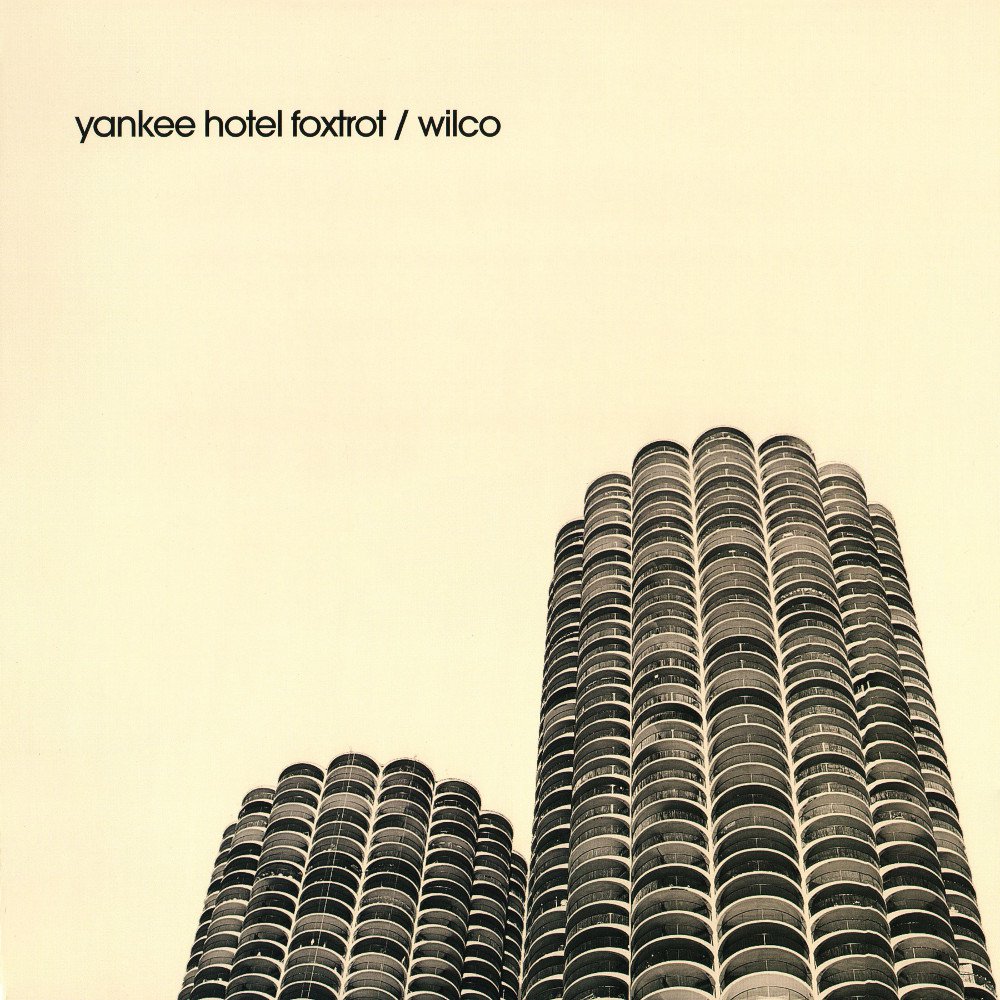 2. Wilco – "Ashes of American Flags" (2001)
Tweedy's ultimate ode to the decay of the American Dream is just as profound for its cultural observations as it is for its emotional nakedness. Sharp-toothed lines like "I wonder why we listen to poets/When nobody gives a fuck" sit next to honest admissions like "I shake like a toothache/When I hear myself sing." But none ring so true as the adage of the chorus, which takes as much aim at the state of our society as it does our own inner turmoil: "I know I would die if I could come back new."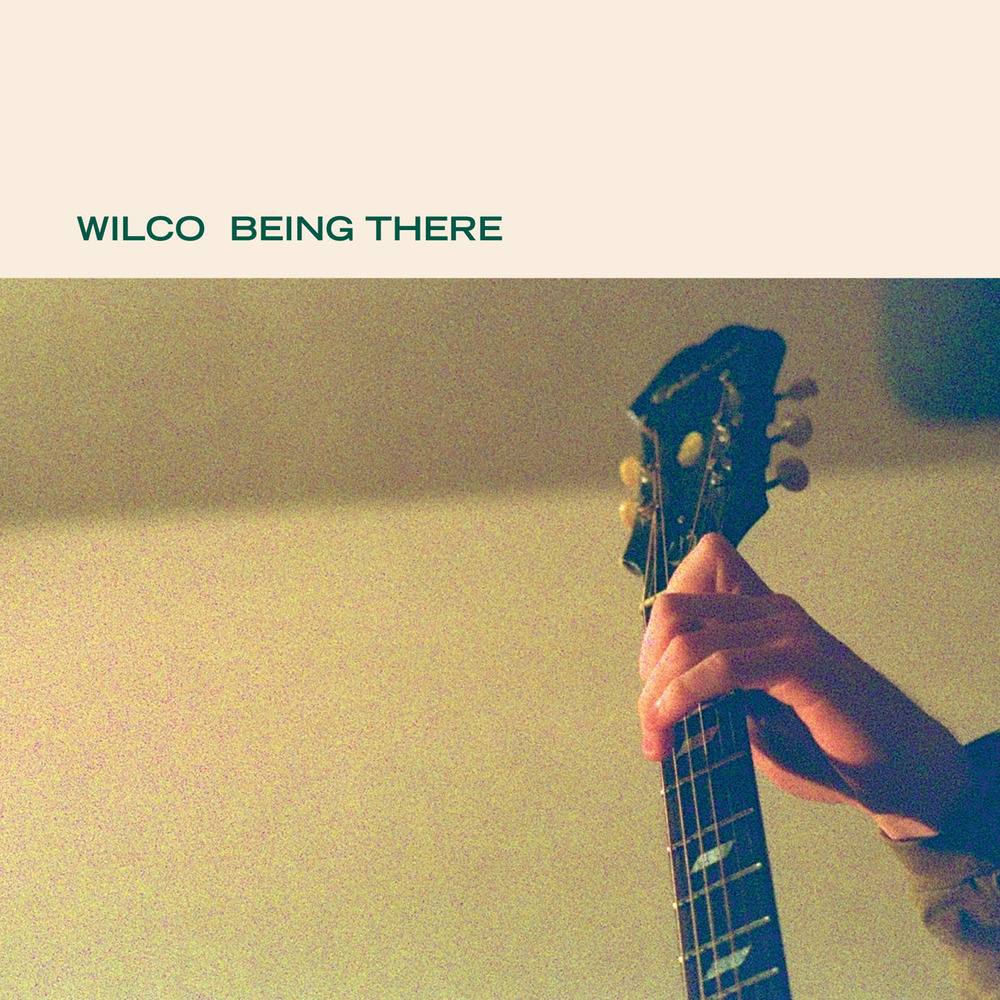 1. Wilco – "Misunderstood" (1996)
Two chords — that's the bedrock of "Misunderstood," Jeff Tweedy's most defiant, gut-busting, yet surprisingly elegant musical statement, and the song that proved that with Wilco, he was truly onto something special. As Tweedy takes a mental journey through his old hometown, "Misunderstood" confronts all the loneliness and frustration that comes from just feeling different, channeling that energy into pure rock 'n' roll catharsis. "I'd like to thank you all for nothing," Tweedy shouts in rebellion toward the end, but from the way his career turned out, perhaps he owes a debt of gratitude to the naysayers after all.
https://www.youtube.com/watch?v=3NRr2QrXn7s