Most New Yorkers will ride the NJ Transit into Jersey on a Sunday for only two spectacles: Odell Beckham Jr.'s New York Giants, and Hot 97's Summer Jam. This Sunday, they'll flock to MetLife Stadium in East Rutherford for the latter. Despite the station's reputation as an elderly guardian of hip-hop, it's nonetheless trying to cover all of the bases with this year's show. The concert's smaller platform, the Festival Stage, will mainly be a showcase for young New York rappers like Young M.A and A Boogie Wit da Hoodie—a good look for a station frequently criticized for not supporting its hometown artists—but also features Lil Yachty and D.R.A.M. The Stadium Stage lineup consists of Summer Jam regulars (DJ Khaled, Trey Songz, French Montana), dancehall artists like Charly Black and Konshens, and the flaming-hot Migos.
But this year's lineup does also reveal some of Summer Jam's limitations. One of the concert's main attractions is Chris Brown, whose star has flamed out amid tepid singles, suspected drug addiction, and his history of alleged abuse. Out of everyone who will take the stadium stage, Migos, French Montana, and DJ Khaled are the only ones with a Billboard Top 20 hit over the past six months. Summer Jam's Atlanta analogue, Hot 107.9's Birthday Bash, also features Fat Joe & Remy Ma, D.R.A.M, and Migos, but whenever the latter launch into the indelible chorus to "Bad & Boujee," it will be an assertion of Atlanta's continued commercial dominance in rap. It owns the cachet that New York, and by extension Hot 97, has spent many years trying to reclaim.
After reigning for decades as hip-hop's premier annual concert, Summer Jam is heading into its 24th year as an underdog. For one, after consistently trailing rival Power 105.1 in ratings since 2012, Hot 97 is still fighting to regain radio supremacy in its own city. Summer Jam has also had to contend with the rise of high-budget music festivals around the country, as well as the dwindling influence of the radio as a gatekeeper in the streaming era. According to Billboard's boxscore reports, Summer Jam's ticket sales have taken a slight dip over the past two years after selling out for at least the prior eight. But publicly at least, the thick-skinned optimism of Hot 97's main personalities hasn't been punctured.
"I think a radio station such as Hot 97 has a way of keeping to the pulse," says the station's longtime DJ Funkmaster Flex. "And I think why it has survived so long is you know the radio station knows what artists are on the cusp or on the come up, and they always know the legends that people wanna see." This year former Hot 97 DJ Mister Cee will be one of those "legends" as he'll perform in a Notorious B.I.G. tribute set fronted by Faith Evans. ("I've gotten literally hundreds of comments on my Instagram saying 'I haven't come to Summer Jam in years and I'm coming because of that Biggie tribute,' Mister Cee tells us.)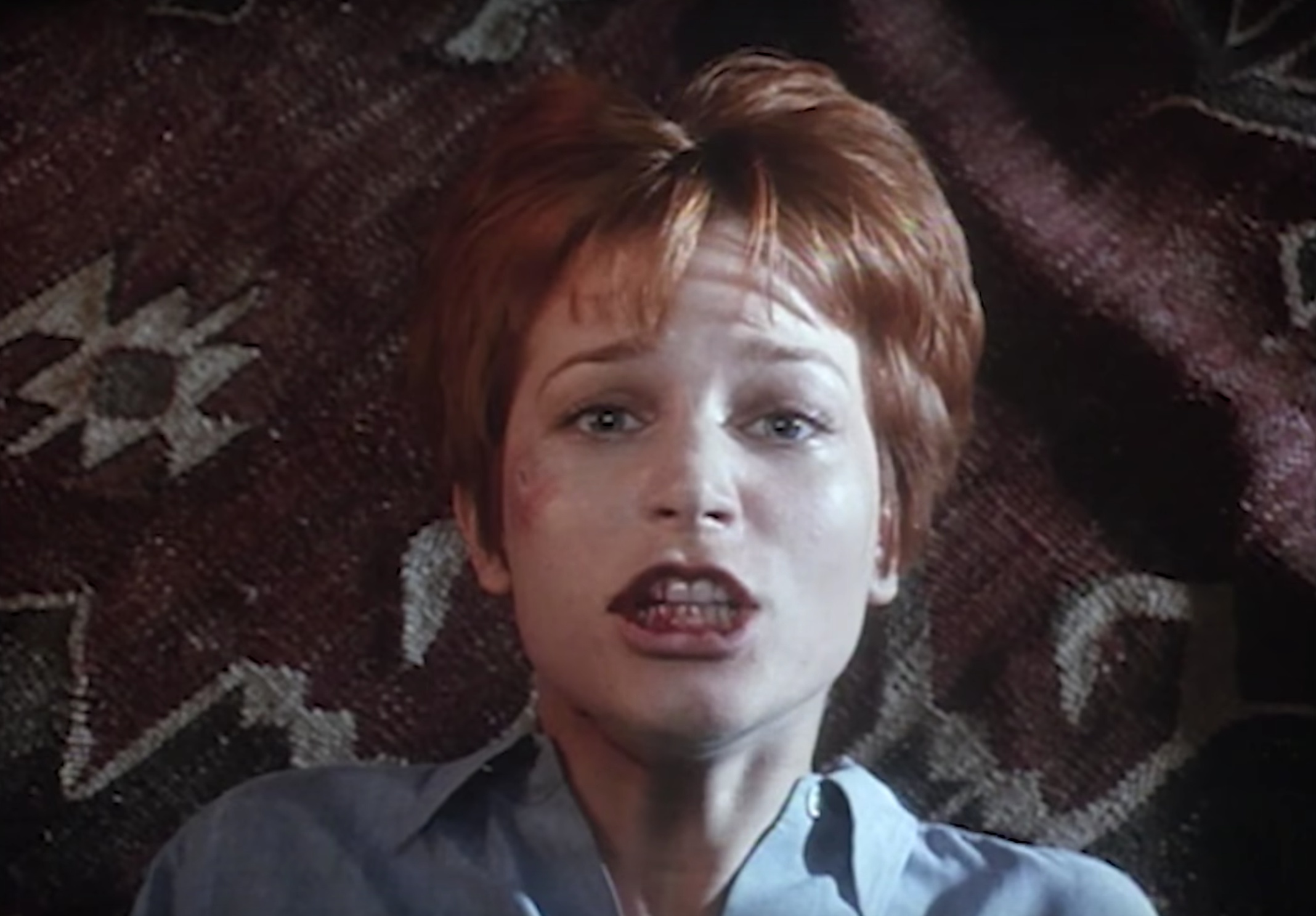 After being at the station since the early days, Flex can be thought of as Hot 97's fulcrum. He is a respected and energetic bastion of New York hip-hop's legacy, but also, more often than not, the antagonist in debates that might not exactly endear the station to a younger generation. Flex traded verbal shots with Drake to little end, while fellow oldhead Ebro Darden—who co-hosts the station's morning show, and served for seven years as its program director— has been proudly frosty toward ascendant stars like Migos, Rae Sremmurd and Lil Uzi Vert. Neither host was too hot on Lil Yachty, who despite appearing on a number of Billboard hits over the last year, is being relegated this year to the Festival Stage, which is positioned out in the stadium's parking lot.
Their animus towards the newer generation has generally softened, though, and both personalities claim that Yachty was not added to the lineup reluctantly. Flex says he only took issue with Yachty's dismissive comments about the Notorious B.I.G., while Ebro argued that his sparring with Yachty was part of a healthy discourse. "That's just like two people on a basketball court," Ebro contends. "It's not like we dislike each other. We both love the culture of music and hip-hop, and we're approaching it from two different places."
Still, it would be short-sighted to attribute Summer Jam's problems strictly to ideology. When Jay Z popped up on the debut episode of Frank Ocean's Beats 1 show, blonded RADIO, he spent the duration of his appearance decrying the state of modern radio."You take these pop stations, they're reaching 18-34 young white females," he said. "So they're playing music based on those tastes. And then they're taking those numbers, and they're going to advertising agencies and people are paying numbers based on the audience that they have."
The dynamic he describes has bled into Hot 97's programming, which in recent years has folded in hits by white pop singers like Justin Bieber and Ed Sheeran. But Jay Z is complicit in that construct, too. A couple of months after those comments, Hov signed a 10-year deal with the entertainment company Live Nation for a reported $200 million. 16 years after bringing out Michael Jackson for what's been regarded as Summer Jam's most memorable moment, Jay Z is now set to headline a slate of 2017 festivals—his own Made in America, as well as Meadows Music & Arts Festival and Austin City Limits—that are all under the Live Nation umbrella. But unless he is brought out as a surprise guest, New York's preeminent rapper will be skipping the city's preeminent rap festival.
He's not the only star with a conflict. Kendrick Lamar, Travis Scott, Drake, and Chance the Rapper have all been on recent or ongoing tours promoted by Live Nation. Future, as popular a rapper as any right now, played Brooklyn just last month on his Live Nation-backed mega-tour. Although Ebro isn't quick to raise his fists at corporations (which would be disingenuous since Hot 97 is owned by one, too), he does acknowledge that they are obstacles to putting on an ideal Summer Jam.
"More artists are on tour, more shows are happening because of [entertainment presenter] AEG and Live Nation being publicly traded companies, and they gotta fill up these venues out here," Ebro says. "There's a couple of artists that maybe we can't get because they have touring conflicts, or contractual obligations. So we do run into that."
[featuredStoryParallax id="244338″ thumb="http://static.spin.com/files/2017/06/GettyImages-53025760-1496939215-300×176.jpg"]
In New York, this doesn't only affect Summer Jam. Wes Jackson is a co-founder of the Brooklyn Bodega, a media company that produces the annual Brooklyn Hip-Hop Festival, which caters more toward the traditionalist crowd. (This year's lineup is headline by Rakim and DMX.) Jackson has encountered the same hurdles, although he isn't all that sympathetic towards Hot 97, which throw Summer Jam with the help of the production company Trevanna Entertainment. Because his is an independent business, Jackson explains that "when we come up short, that's out of my credit card and that's coming out of my pocket." But personal stakes aside, Brooklyn Hip-Hop Festival and Hot 97 are part of the same strained ecosystem.
"We'd want to get someone like J. Cole, who would be perfect for us. But he would be like, 'Sorry, I'm headlining my own nationwide tour'," Jackson says. "You have the Coachellas, the Bonnaroos, the Panoramas, the Governors Balls–so the corporate festivals are coming in and booking talent that should rightfully be with our brand. But they throw a huge check at them, and the small festivals that are about hip-hop culture and run by black people in the community, we lose out to the national corporations."
Like Hot 97 itself, legacy is one of the few things Summer Jam has going for it. Summer Jam wasn't the first concert to take hip-hop to stadiums, nor was it the first to call itself "Summer Jam"—San Francisco's KMEL did so in 1987. But the prestige Summer Jam accumulated over the years inspired acts to not simply perform, but to create history. In 2001, Jay Z, most famously, put embarrassing childhood photos of Mobb Deep's Prodigy "up on that Summer Jam screen." A year later, Nas reportedly bailed from the lineup after Hot 97 objected to him hanging an effigy of Jay Z from the stage. 50 Cent's beef with Ja Rule was escalated on Summer Jam's stage, as was Eminem's feud with The Source. These sort of memorable moments continued well into the 2000s, with Busta Rhymes parading a series of rap legends onstage in 2006, Kanye West and Swizz Beatz engaging in a beat battle in 2007, and Jay Z rapping "D.O.A. (Death of Autotune)" next to T-Pain in 2009.
But that standard has not been upheld in recent years, with the exception, perhaps, of Kendrick Lamar bringing out Papoose to much fervor and bemusement in 2013. The next year had the return of G-Unit, but that seems minor in retrospect. 2015 had a surprise appearance by Future at his "March Madness" peak, but the rioting that took place outside of MetLife Stadium after the show dominated the headlines. Perhaps this will be the year Summer Jam regains its spark, but Chris Brown as headliner doesn't inspire much confidence.
"It's just getting old," said producer araabMUZIK, a New York rap fixture who performed at Summer Jam in 2014. "For stuff like that, if you've experienced it one time, you should already know how it's always going to be. So there's no need to keep going unless you want to see the new artists that are out now. I feel like the older Summer Jams were always the best ones."
As New Yorkers decide whether to make that two-hour trip into New Jersey, Hot 97, meanwhile, has been looking 15 hours to the east. Last July, Hot 97 brought Pusha T, French Montana, and Fabolous with them for the first ever Summer Jam in Tokyo. The inaugural event garnered barely any stateside coverage, and Tokyo is obviously outside the reach of New York's dogmatic lens. So we're left to take Hot 97 music director TT Torrez at her word that the concert "was amazing." Her belief in the brand still holds firm, even as the ground underneath its feet continues to shift in ways that make the station, and its flagship festival, appear unsteady.
"It's about being for the culture and for hip-hop and celebrating that," Torrez says. "And that's the essence of what Summer Jam is, it's about our listeners and celebrating hip-hop. Because this is ours."