Frankie Rose has announced Cage Tropical, her follow-up record to 2013's Herein Wild. She's also released a new song called "Trouble," which you can hear below via a visualizer video. Per a press release:
The visualizer video for "Trouble" features a hotline fans can call that's based out of Roswell, New Mexico. Callers are encouraged to leave their paranormal and extraterrestrial / UFO encounter stories on the hotline number. All messages will be screened for possible inclusion on the Weird Night with Juan & Frankie podcast, launching later this summer and focused on the connection between music and the paranormal.
Please call, but don't be weird about it. Cage Tropical is out August 11 via Slumberland.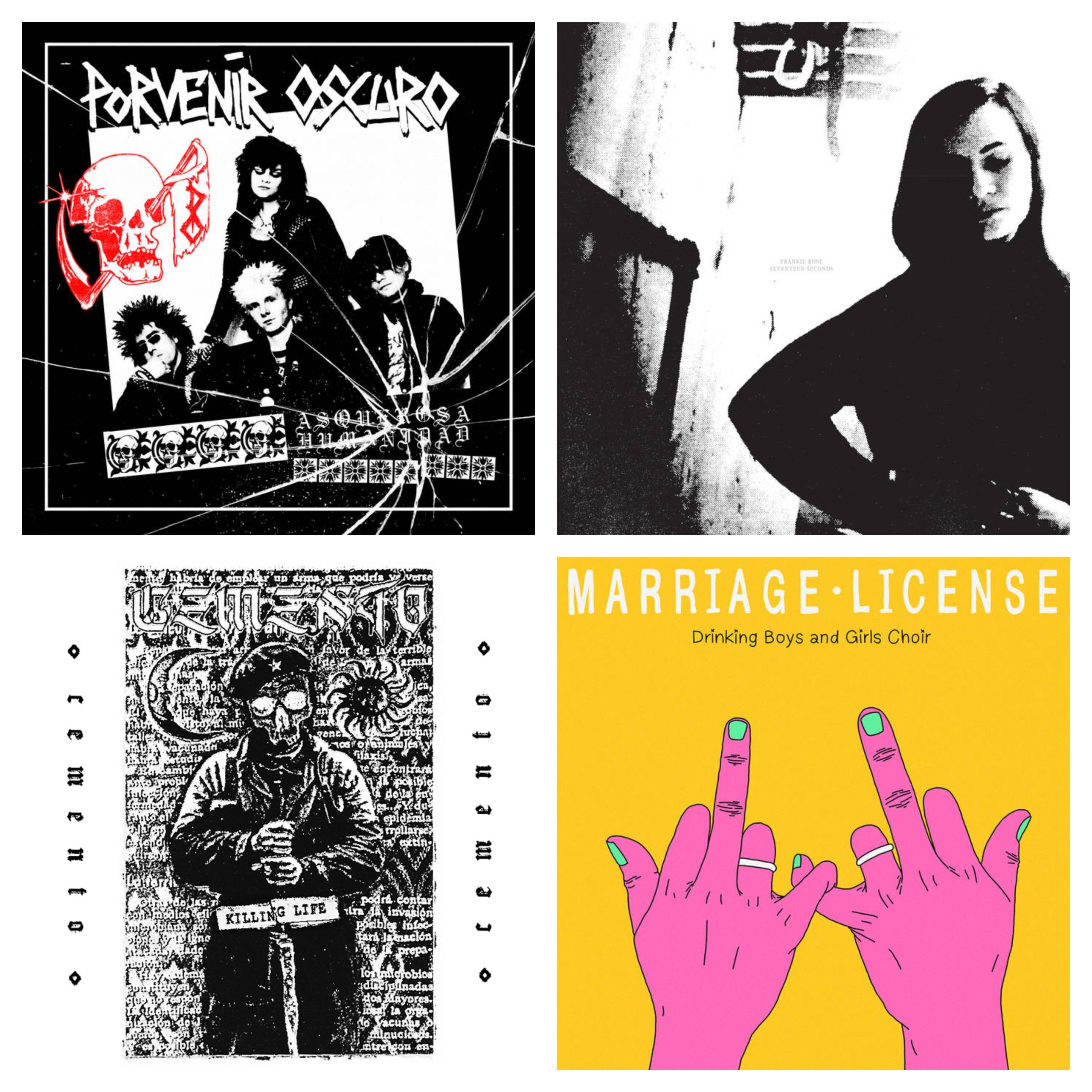 Frankie Rose:
JUN 14 – BOSTON – The Sinclair*
JUN 15 – PORTSMOUTH, NH – 3s Art Space*
JUN 16 – MONTREAL – Bar Le Ritz PDB*
JUN 17 – TORONTO – Horseshoe Tavern*
JUN 19 – CLEVELAND – The Grog Shop*
JUN 20 – DETROIT – El Club*
AUG 11 – PHILADELPHIA – Johnny Brenda's
AUG 12 – NEW YORK – Baby's All Right
SEP 12 – WASHINGTON DC – DC9
SEP 13 – CARRBORO – Cats Cradle
SEP 14 – ATLANTA – The Earl
SEP 15 – NASHVILLE – The End
SEP 17 – NEW ORLEANS – Gasa Gasa
SEP 18 – HOUSTON – Walters Downtown
SEP 19 – DALLAS – Club Dada
SEP 20 – AUSTIN – Barracuda
SEP 22 – PHOENIX – Rebel Lounge
SEP 23 – SAN DIEGO – Soda Bar
SEP 24 – LOS ANGELES – The Echo
SEP 25 – SAN FRANCISCO – Rickshaw Stop
SEP 28 – PORTLAND – Doug Fir
SEP 29 – SEATTLE – Barboza
SEP 30 – VANCOUVER – The Cobalt
OCT 2 – SALT LAKE CITY – Kilby Court
OCT 3 – DENVER – Globe Hall
OCT 6 – ST PAUL – Turf Club
OCT 7 – CHICAGO – Empty Bottle
OCT 9 – PITTSBURGH – Club Cafe
OCT 10 – BUFFALO – Studio at Waiting Room
OCT 12– NEW YORK – Rough Trade
OCT 17 – BRIGHTON – The Joker
OCT 18 – LONDON – Moth Club
OCT 19 – MANCHESTER – Castle
OCT 20 – EDINBURGH – Sneaky Pete
OCT 21 – COVENTRY – Kasbah
OCT 22 – NOTTINGHAM – Bodega
OCT 24 – LEEDS – Brudenell Social Club
OCT 25 – TURNBRIDGE WELLS  – The Forum
OCT 28 – AMSTERDAM – London Calling
* – w/ Pains of Being Pure at Heart