Is Twitter struggling enough that it actually needs ads? Or is it just throwing money at a bit of good, clean fun? You decide, viewer: Twitter has premiered a new ad today where users users all over the globe recommend songs that Chance the Rapper should play at his shows. Mostly, the answers ("Angels," "Cocoa Butter Kisses," "Same Drugs," you name it) come from twenty-something youths you might expect to be deeply invested in Chance's catalogue.
Twitter wisely picked their greatest rockstar curmudgeon (and greatest user, period), David Crosby, to star in the ad as Chance's beanie-clad troll. The Byrds/CSNY figurehead, who once casually alleged that "rap isn't music," suggests that Chance play "anything with real instruments" and, more unrealistically, volunteers a collaboration with the rapper ("I could up your game"). Look at these beautiful screenshots and then try to tell me that advertising is evil again: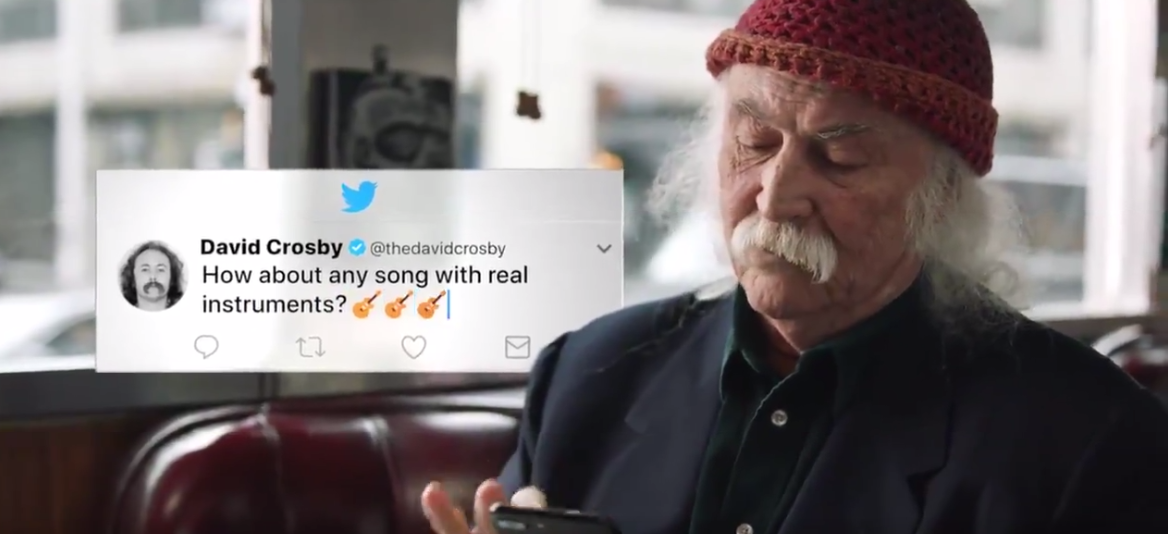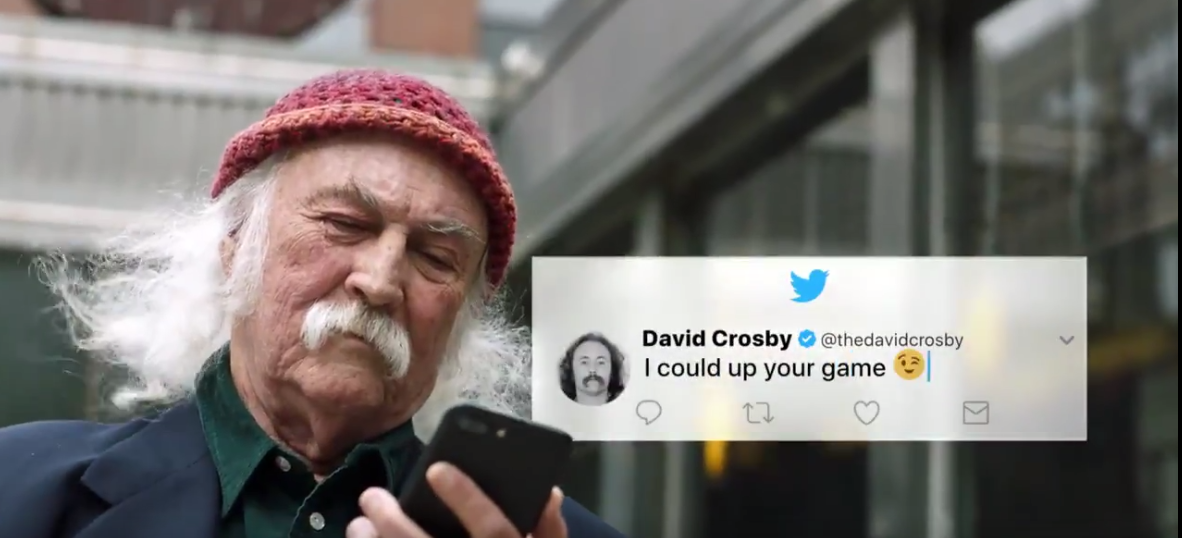 If Twitter was going to make a pointless, "We're with it, we're hip" ad touting an already-extremely-popular artist who hardly needs any more corporate support, it's good that they at least decided to doff their cap one of their most devoted users–one of those rare, singular personalities who makes life on the Internet worth living. Watch the clip below.
Any requests? Real instruments? No problem.

With @chancetherapper and Twitter, music is happening. #SeeEverySide pic.twitter.com/1MF5NtIFan

— Twitter (@Twitter) June 19, 2017