Lil Yachty is weird. Not avant-garde, but unpredictable. After exploding onto the scene with an array of viral hits and an endless run of awkward run-ins and tiring arguments with fussy old hip-hop gatekeepers, you don't know what he'll actually deliver. Hence the messiness of his debut album, Teenage Emotions, which is long, unwieldy, and not at all designed to end debates over how good he really is. It's a confusing but enjoyable record that sidesteps the rap hand-wringing and telegraphed weirdness of the drama surrounding Yachty. He wants to be liked, a deeply teenage emotion, and that entails failing and succeeding in public.
If some of the album's lead-off singles were concerning, it's good news to report Teenage Emotions is not a stylistic faceplant. "Peek a Boo," the album's first single, featuring Migos in their current peak form, was a misguided attempt to give Yachty's loosey-goosey mumble-rap a trap makeover. Its only memorable aspect was the unintentional hilarity of "she blow that dick like a cello," which has now taken on a mythical status complete with a very funny explanation. "Peek a Boo" underlined Yachty's worst habit, and signaled that Teenage Emotions might double down on his repeated attempt to transform into a clumsy lyricist and seething hip-hop personality, instead of the spritely, candy-colored character he embodies at his most interesting.
The fear behind a failure like "Peek a Boo" or later promo single "X Men" takes up brief runtime on the 70-minute album: the misses mostly come early, after stunning intro "Like a Star" (featuring the eye-opening line "I still never took a sip of beer"). Teenage Emotions dispenses with the trap songs one after the other, before hitting on "All Around Me," which places Kamaiyah's good-natured sing-song raps into Yachty's world alongside YG's older-brother sensibilities. Its success highlights the way guests should figure into Yachty's aesthetic, and not the other way around.
Teenage Emotions achieves its highest peaks when Yachty is the voice behind an unpredictable strain of robot-alien warble pop, like if you crossed Egyptian Lover ("Lady in Yellow") with HNDRXX. It's an album designed to be digested and shifted around on streaming services for hungry young rap fans insisting on reconfiguring a long, multi-faceted playlist like a Lego castle. Remove all the rap songs about dick-sucking and the album becomes a little too mid-tempo and repetitive. But keep a vamp like "Harley" or the explicit "Priorities" which features Yachty repeatedly proclaiming he'll cheat on his girlfriend but with an irresistible hook ("my priorities are fucked"), and the album's mood livens up, freeing you to cut filler like "Otha Shit" or "Moments in Time."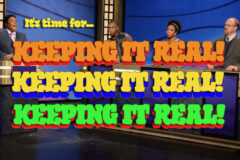 Yachty's decision to place a blatant crossover attempt like the EDM-flavored "Forever Young" (with Diplo) or the new wave-ish "Bring it Back" on a debut rap album is bold, because it continues to remove him from that tiring conversation about real hip-hop. Furthermore, these songs are actually good, which speaks to a growing confidence in his vision. Here, alongside the Akon-alluding "Better," the gently Tegan and Sara-flavored "Running with a Ghost," or the beautiful power ballad "Made of Glass," Yachty delivers his prettiest, poppiest, most straightforward music to date. In these moments he is happy and eager to be a vessel for plain old pop songs; they're some of his career highlights, a better fit for his mainstreaming than the record's would-be harder songs.
If there's a fault to all this crossover posturing, it does lose sight of the world Yachty created for himself in his previous work. His goofy uncle alter-ego Darnell Boat only makes one appearance; longtime right-hand producer The Good Perry is credited with only one song; and no member of his Sailing Crew is on it, not even Kodie Shane, whose clever teenage emotions would seem primed to be featured on any one of Teenage Emotions' glistening pop experiments. You lose a sense of the dreamy other-worldliness that permeated the nooks of his earlier stuff: the messy Nintendo 64 samples, smeared Petra Collins music videos, and the fully formed IRL cartoon character of Lil Yachty, outsider artist and rap savant with iconic red braids that transcended into other parts of the culture, like the heads of NBA players.
In lesser hands, the risks Teenage Emotions takes could be called cynical, but the album's successes indicate a strain of organic willingness to go out on a limb. Yachty continues to insist his music is for kids, who will most likely enjoy his bald-faced pop music more so than an older generation used to rappers looking or behaving a certain way. The more he taps into his wily, undisciplined muse, the more worthwhile he sounds.
https://embed.spotify.com/?uri=spotify%3Aalbum%3A6upTR3RFKR7K20OnHRXDkL