Gregg Allman, the soulful singer-songwriter and rock n' blues pioneer who founded The Allman Brothers Band with his late brother, Duane, and composed such classics as "Midnight Rider," "Melissa" and the epic concert jam "Whipping Post," has died at age 69, Billboard has learned. He was diagnosed with hepatitis C in 1999 and underwent a liver transplant in 2010.
He "passed away peacefully at his home in Savannah, Georgia," according to a statement on Gregg Allman's official website, noting that the family planned to release a statement soon. "Gregg struggled with many health issues over the past several years. During that time, Gregg considered being on the road playing music with his brothers and solo band for his beloved fans, essential medicine for his soul. Playing music lifted him up and kept him going during the toughest of times."
Gregg's longtime manager and close friend Michael Lehman said, "I have lost a dear friend and the world has lost a brilliant pioneer in music. He was a kind and gentle soul with the best laugh I ever heard. His love for his family and bandmates was passionate as was the love he had for his extraordinary fans. Gregg was an incredible partner and an even better friend. We will all miss him."
With his long blond hair, cool facade and songs that chronicled restless, wounded lives, Allman came to personify the sexy, hard-living rock outlaw in a life marked by musical triumph and calamitous loss.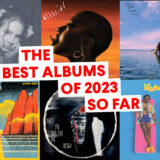 Billboard will have more information about the specifics behind Allman's death as the story develops.
Allman fronted his band for 45 years, first alongside Duane and then as its sole namesake, after his older brother — regarded as one of the most influential guitarists in rock history — was killed in a motorcycle accident in November 1971, just as their trailblazing Southern rock tracks were taking hold on the charts.
Soldiering on through grief and then the eerily similar death of bassist Berry Oakley just one year and 10 days after Duane died, Allman and the band became as well known for their stoic survival as they were for their freewheeling concerts.
The Allman Brothers Band first reached the Billboard 200 albums chart with its self-titled debut in 1970. Over the next 34 years, the group charted 24 more albums, including four top 10 sets. It topped the list once, with Brothers and Sisters, which reached No. 1 for five weeks in 1973.
The group also landed 10 Billboard Hot 100 hits between 1971-1981. It earned its best showing with "Ramblin Man," which reached No. 2 in October 1973, and reached the top 40 two more times with "Crazy Love" (No. 29, 1979) and "Straight From the Heart" (No. 39, 1981). The band also logged a No. 1 on the Mainstream Rock Songs chart in 1990 with "Good Clean Fun." In total, since Nielsen Music began tracking point-of-sale music purchases in 1991, Allman Brothers Band have sold 9.3 million albums in the U.S.
As a soloist, Allman notched seven charting albums on the Billboard 200, including one top 10 set: the No. 5-peaking Low Country Blues in 2001. On the Hot 100, he claimed a pair of entries with "Midnight Rider" (No. 19 in 1974) and "I'm No Angel" (No. 49 in 1987). The latter also topped the Mainstream Rock Songs chart that same year.
After years of tragedy, dramatic breakups and tense reconciliations, a reconstituted Allman Brothers Band engineered a renaissance starting in the mid-'90s that put their fiery brew of old-time blues, jazz and country rock squarely at the forefront of music's thriving jam scene.
The Allmans' annual rite of spring — a three-week run of shows typically held every March at the historic Beacon Theatre on New York's Upper West Side — remade the band into a formidable commercial force in recent decades, long after many in the music industry had written them off.
A gentle and at times fierce balladeer, Allman would spend the majority of these shows behind his Hammond organ, taking center stage only briefly, usually with his acoustic guitar for "Melissa," which would start quietly and then blossom into a freeform jam.
With 238 concerts at the Beacon from 1989-2014, the Allmans had become such an important tenant that when the theater's new owner, The Madison Square Garden Co., announced plans for a renovation in 2006, Allman was consulted. His plain-spoken advice to executives: "Just don't screw it up."
Gregory LeNoir Allman was born in Nashville on Dec. 8, 1947, slightly more than a year after Duane. Tragedy struck early for the brothers when their father, Willis Turner Allman, an Army captain who had just returned home, was shot and killed in 1949 while helping a hitchhiker.
The family moved to Daytona Beach, Fla., but Allman returned to Nashville often to visit relatives, developing an interest in music while there, particularly after seeing a concert featuring Otis Redding, B.B. King, Jackie Wilson and Patti LaBelle on one life-changing bill.
He bought his first guitar for $21.95 at Sears, but soon Duane was demanding to play it. The brothers became so consumed by their music, and so intent on continuing, that Gregg deliberately shot himself in one foot to gain a medical exemption from the Vietnam draft. (He had studied a skeletal chart to find the least damaging place to shoot.)
One of their early bands, The Escorts, evolved into the moderately successful Allman Joys. They toured the South relentlessly, endured an ill-fated label deal in California and were signed — along with Oakley, guitarist Dickey Betts and drummers Jai Johanny "Jaimoe" Johanson and Butch Trucks — as The Allman Brothers Band by Macon, Ga.-based Capricorn Records in 1969.
The guys were enjoying a first rush of mainstream fame with the release of their third album, the landmark live set At Fillmore East, when Duane was killed in Macon after the motorcycle that he was piloting swerved to avoid a truck and crashed. He was 24.
Still in shock, the band quickly resumed work on 1972's Eat a Peach, highlighted by its haunting opening track, "Ain't Wasting Time No More," Allman's enduring tribute to his brother. They summoned their strength once again after Oakley's death — also from a motorcycle crash just blocks from where Duane had been fatally injured — adding new members and recording 1973's Brothers and Sisters. That disc remained No. 1 on Billboard's album chart for five weeks and featured the Betts classics "Jessica" and "Ramblin' Man."
The Allmans' fame grew exponentially, and in 1973 they played before a record-breaking 600,000 fans at The Summer Jam at Watkins Glen, N.Y., alongside the Grateful Dead and The Band. But in 1976, the group would endure the first of several rancorous splits, which saw Allman clashing most intensely with Betts for control. (The guitarist would be fired in 2000.)
In 1975, Allman, then 27, was downing a quart of vodka a day, hooked on heroin and already on his third marriage — this time to Cher, the '60s pop icon who was then a star of CBS variety shows, first with former husband Sonny Bono and then on her own. But just nine days into the new union, Cher, distressed by Allman's drug use, walked out.
They reconciled, had a son, Elijah Blue Allman, and briefly became a recording duo, billing themselves as Allman and Woman. Their one record together, 1977's Two the Hard Way, was disparaged by critics and their divergent fan bases and was a particularly tough sell given Cher's professional reunion with Bono for a new CBS show at the time. Allman and Cher divorced in 1979.
During this era, Allman also was something of a grassroots political activist, helping put a little-known Jimmy Carter into the White House with an endless run of fundraising concerts. (When Macon's Mercer University bestowed an honorary doctorate upon Allman in May 2016, it was Carter who presented it.)
In a 2015 interview with Dan Rather, Allman detailed his many failed attempts at rehab and how the stage could numb just about any kind of pain.
"I've walked onstage with an abscessed tooth and as soon as you get out there, it goes away," Allman said. "Walk offstage, it comes back. It's the land of no pain."
His determination to rebuild The Allman Brothers Band dovetailed with his first long stretch of sobriety, finally accomplished at age 47, soon after he saw a replay of his incoherent appearance during the group's 1995 induction into the Rock and Roll Hall of Fame. They received Grammy's Lifetime Achievement Award in 2012.
By the time The Allman Brothers Band had added 20-year-old guitar prodigy Derek Trucks (nephew of the founding drummer) in 2000, they were finally settling into their most stable groove in three decades — a 15-year finale of sorts that lasted until the younger Trucks and fellow guitarist Warren Haynes decided to leave. The band called it day with one final Beacon run in 2014.
That same year, Allman was again linked with tragedy: The movie-set death of camera assistant Sarah Jones, who was working on the indie biopic Midnight Rider, based on Allman's 2012 autobiography, My Cross to Bear. After Jones was killed and six others injured, director Randall Miller wanted to continue with the film, but Allman begged him to drop the project.
A prolific solo artist who also toured and recorded through the decades with his own Gregg Allman Band, he had his biggest solo radio hit in 1987, the catchy "I'm No Angel," which reached the top spot on Billboard's Album Rock Tracks chart.
His nine solo albums included All My Friends, recorded at a 2014 tribute concert to him at the Fox Theatre in Atlanta, and 2015's Live: Back to Macon, GA. A new studio album, Southern Blood, is scheduled to be released this year.
Allman canceled a round of concert dates in 2016 but got back on the road briefly last fall, performing his last known shows at his own Laid Back Festivals — Sept. 25 at Red Rocks Amphitheatre outside Denver and Oct. 29 at Lakewood Amphitheatre in Atlanta. He endured yet more heartbreak in January when Butch Trucks committed suicide at age 69.
In March, Allman announced that he was canceling all shows in 2017 and offered refunds to fans. His last song on stage appears to have been "One Way Out."
In addition to Elijah Blue, his survivors include his other children Michael, Devon, Delilah and Layla.
This story originally appeared on Billboard.