Today, Deadwood is widely considered to be one of the greatest television dramas of all time, but it was cancelled, after three seasons, before its plot reached a sufficient conclusion due to sagging ratings. HBO and David Milch, the creator of the Western series, have apparently been discussing tying up some of the loose ends in the series with a TV-movie followup for years.
Milch has recently fallen on hard times, between some hefty gambling debt and the failure of his last HBO series, the Dustin-Hoffman-starring horse-track drama Luck, in 2012. With the Deadwood series finale now 11 years in the past, it has increasingly seemed unlikely that a film of series would remain anything more than a pipe dream.
But following reports last year that HBO was supporting Milch's efforts to do a Deadwood movie, the show's star Ian McShane mentioned the prospective film during recent promotional appearances for his new Starz series American Gods last month. McShane claimed, according to TVLine, that "a two-hour movie script has been delivered to HBO…If they don't deliver [a finished product], blame them."
Yesterday, Deadwood co-star W. Earl Brown (a.k.a. Dan Dority) also claimed that the script is done, and apparently circulating among the series' cast members. Milch had been plugging away at it for at least the past two years, according to Brown.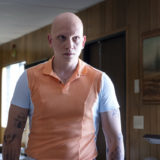 I've read the DEADWOOD film script.

It's stunning.

— W. Earl Brown (@WEarlBrown) May 2, 2017
I've read, or had Dave read to me, sections of it over the last two years. I now have the completed version.

— W. Earl Brown (@WEarlBrown) May 2, 2017
The hour and half it took me to read was fucking thrilling and fucking heartbreaking…

— W. Earl Brown (@WEarlBrown) May 2, 2017
Big, if true. Recently, the reclusive Milch has also been rumored to be working on a new season of True Detective along with series creator Nic Pizzolatto.