Late last year, we learned Faith No More singer Mike Patton had joined metal/hardcore supergroup Dead Cross, alongside Slayer's Dave Lombardo (also of Fantomas, Misfits, and Suicidal Tendencies), Justin Pearson (the Locust, Retox), and Michael Crain (Retox, Festival of Dead Deer). The foursome were said to be working on their debut album, details of which arrived Friday. Dead Cross is self-titled and out August 4 from Ipecac.
Dead Cross also shared one new song, a two-minute assault called "Grave Slave." According to an entertaining statement from Lombardo:
"'Grave Slave' is S&M for your ears. … As the song states, we can blow out the candles on the urinal cake. A track like this only makes complete sense in this climate… absurdity, pigs, neo-fascist authoritarianism… the American dream is alive and well. Well, when the suits and white hoods screw the planet, you get this slab."
Check out the Dead Cross album art (glow in the dark!) and track list below.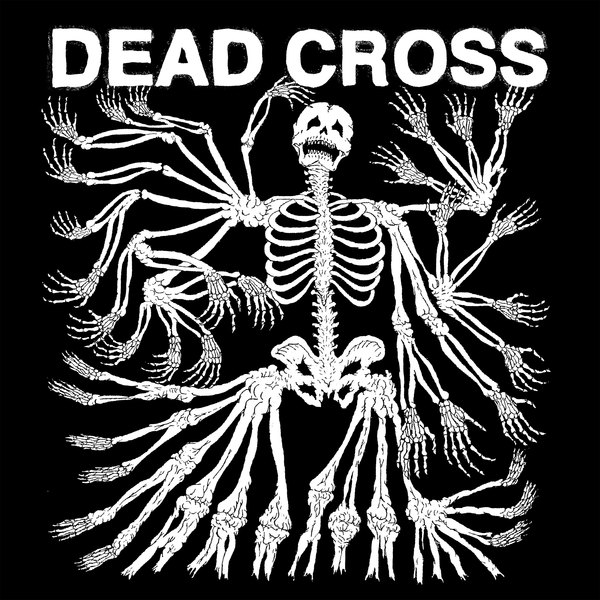 Dead Cross track list
1. "Seizure and Desist"
2. "Idiopathic"
3. "Obedience School"
4. "Shillelagh"
4. "Bela Lugosi's Dead"
5. "Divine Filth"
6. "Grave Slave"
7. "The Future Has Been Cancelled"
8. "Gag Reflex"
9. "Church of the Motherf*****s"