10 X-Files seasons, a spin-off series, two movies, many comics, and a few video games later, it might seem like we've touched on a good amount of the "truth" that's "out there." But there's apparently more to be discovered. Last night, Fox announced that the series, following a bizarre-but-profitable miniseason last year, is continuing with a 10-epsiode 11th season, to air in 2018 with production beginning this summer. They released this weird Magic Eye GIF to make it official: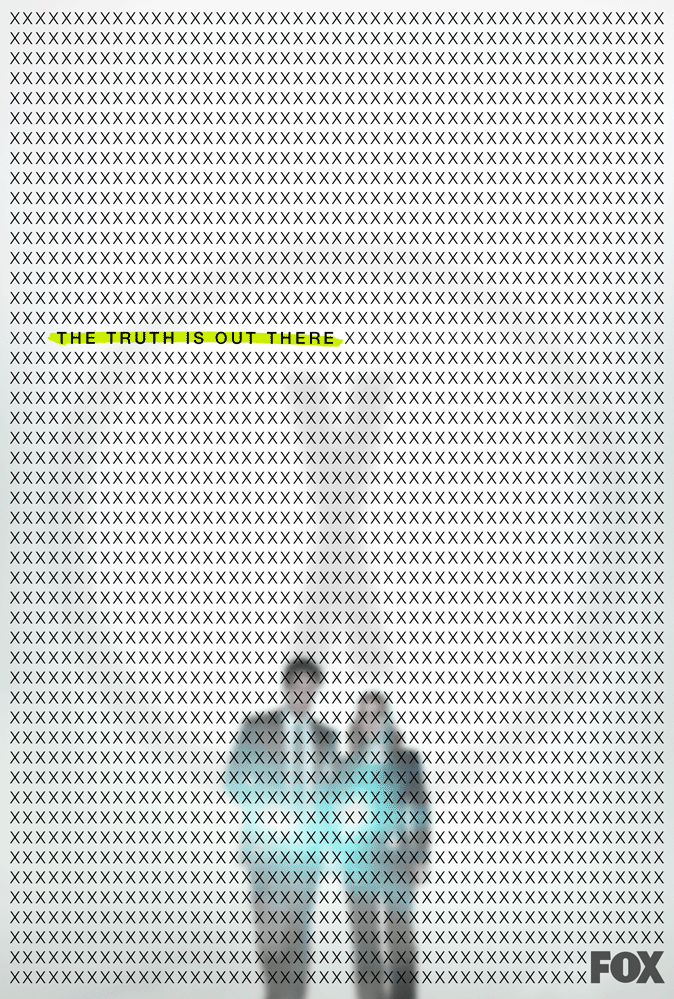 You ready for more of this @davidduchovny? 🔦 #TheXFiles pic.twitter.com/im43BzlDks
— Gillian Anderson (@GillianA) April 21, 2017
Oh yes, Been ready since '93 https://t.co/jDQRCGtd4V

— David Duchovny (@davidduchovny) April 21, 2017
The news of the series comes following the announcement of a new Audible-exclusive audiobook from The X-Files team last week. There's no indication yet of whether the series and the audiobook inspired by a series of X-Files comics, will have any relationship to one another.