This year, the Pulitzer Prize winner in Music was as big of a surprise in the world of contemporary classical music as some of the other prize winners have been in their respective spheres. 39-year-old Chinese-born composer Du Yun–an accomplished singer and multi-instrumentalist as well as composer of genre-bending vocal and instrumental music–won for her opera, Angel's Bone. The work has so far only been staged twice: in a initial chamber version in Philadelphia in 2011, and then in its full form during the Prototype Festival for experimental opera in New York City. The performance took place at the 1000-seat venue 3-Legged Dog in Manhattan early last year.
But Du Yun's music-drama, with text by accomplished opera librettist Royce Vavrek (who recently wrote the text for Mizzy Mazzoli's acclaimed opera adaptation of Lars von Trier's 1996 film Breaking the Waves, which also premiered at Protoypre), embodies a smorgasbord of musical and dramatic elements which speak to its place as a forward-thinking work of "classical" music, and certainly makes sense as a Pulitzer awardee. The relatively small scale of its premiere is more a testament to the modest circumstances in which the most talented and innovative new composers are forced to mount ambitious new works these days, rather than some intentionally obscure pick.
The opera, which involved a surreal staging featuring video projections and elaborate sound design, deals with two fallen, fully-winged angels who are rescued by a "middle-American" married couple before becoming victims of sex trafficking. The narrative feels vaguely allegorical, as well as bearing a specific political thrust, while the music is chock full of disparate reference points. NewMusicBox described it in 2014 as a mixture of "church motets, punk, and quasi-European post-expressionism." In a thank-you note Yun posted to Facebook yesterday, she cited influences "from Renaissance to chant to meticulously notated modern music to screaming songs that I like to sing."
In addition to standard-issue opera singers, the cast for the New York premiere included Jennifer Charles, an accomplished singer of avant-garde music who is primarily known for being the lead singer of the Brooklyn-based art-pop band Elysian Fields, who came to prominence in the late '90s. "I did not want to write an indie-rock opera, an opera that had that voice, but the story called for that," Du Yun told NPR.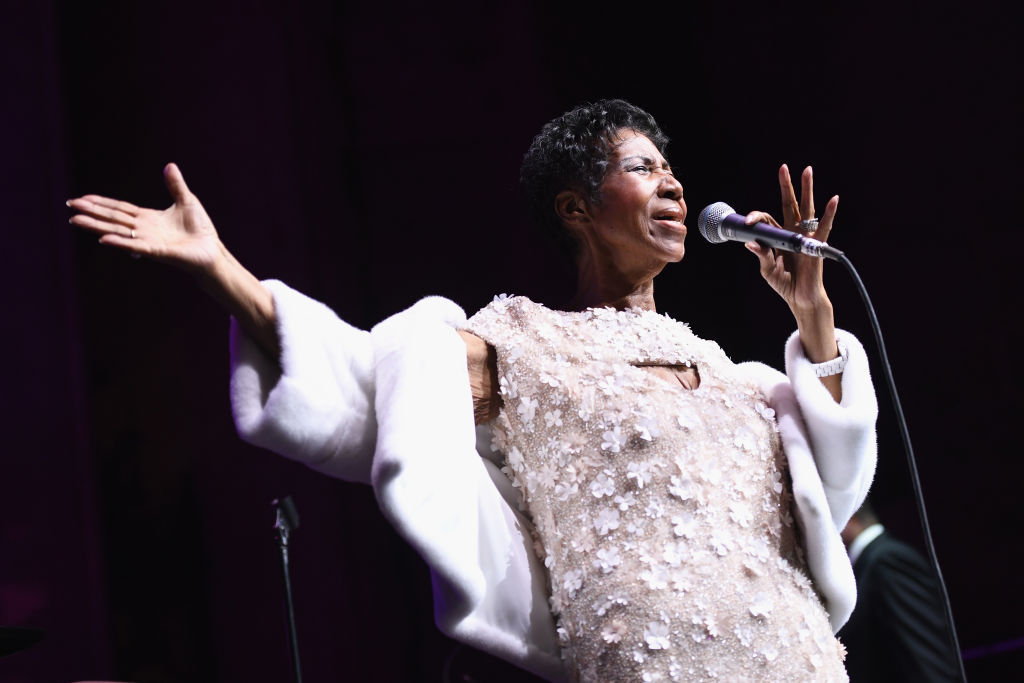 Du Yun seemed overwhelmed and ecstatic about the news of her win in her Facebook post: "It is ridiculous I get this award…(Thank you for all your kind words, which I first thought were pranks.) To win the award with this piece means so much for me. Let's keep being part of the dialogue. Let art be that poetic space where we can initiate such conversations."
Watch a scene from Angel's Bone below, and see a montage of scenes from the piece over at NPR's site.