In a new lawsuit filed today (April 17) in the Manhattan Supreme Court, Aspire Music Group — represented by longtime Donald Trump litigator Marc E. Kasowitz — has sued Cash Money Records, alleging missing profits and copyright royalties stemming from Drake's first six solo albums, which could end up totaling in the tens of millions, according to court documents reviewed by Billboard.
The suit cites breach of contract, breach of good faith and fair dealing and tortious interference as specific claims, and includes Cash Money co-owners Bryan "Birdman" Williams and Ronald "Slim" Williams, as well as Young Money Entertainment, as defendants. News of the impending suit was first reported in January by Page Six.
In the filing, Aspire claims that in 2008, it signed an exclusive recording agreement with Drake, then entered into an agreement in June 2009 with Cash Money Records that would allow Drake to record for the label in exchange for one-third of the net profits of his first six albums and one third of the copyrights of his master recordings for those same albums, as well as monthly accounting and payments. As laid out in court documents, those albums are 2009's So Far Gone, 2010's Thank Me Later, 2011's Take Care, 2013's Nothing Was the Same, 2015's If You're Reading This, It's Too Late and 2016's Views.
However, Aspire alleges that, outside of "a few modest advances," Cash Money never paid out any profits or royalties; that monthly accounting was sporadic, full of "inflated and impermissible deductions," and eventually stopped materializing; and that Aspire was never registered with a one-third ownership stake on any recordings with the U.S. Copyright Office or with royalty administrators such as SoundExchange.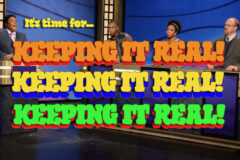 In addition, the complaint says that Cash Money signed a direct exclusive artist agreement with Drake in January 2013 — despite Aspire's pre-existing deal — that paid Drake $10 million, $4 million of which was in profits from albums under the Aspire-Cash Money agreement, that Aspire claims was due to the company.
Many of these allegations are not new; Jas Prince, who is credited with bringing Drake to Aspire in the first place, sued the company in 2012, and then brought a suit against Cash Money over this very same issue in Florida in 2015. That lawsuit was subsequently dismissed, with Prince saying he wanted to re-file in New York.
But the details alleged in the new suit are more revealing. In the accounting provided by Cash Money to Aspire, court documents say, Cash Money sent copies of its payments from distributor Universal and included deductions for recording, marketing and production costs, as well as artist royalties and advances, that had already been deducted from Universal's payments — effectively making them double deductions. The result was accounting that showed no payments due to Aspire.
Documents also show that due to the structure of Cash Money's distribution deal with Universal, most of the money it receives from the major comes in the form of advances — some $100 million, documents claim — that have not been shared with Aspire. Due to the size of those advances, Aspire alleges that Cash Money failed to audit Universal's payments and thus have not adequately collected on all its net profits — leaving Aspire out in the cold down the line.
All told, the balance is therefore unknown; Aspire is asking the court to supervise a full accounting of Cash Money's books in order to determine the amount due under its contract.
This story originally appeared on Billboard.