Beth Ditto, former leader of the band Gossip, is prepping her first solo full-length. "Fire," its first single and opening track, comes to us today via BBC Radio 1. According to a listing in the New Zealand iTunes store, Ditto's album is titled Fake Sugar and due out on June 16.
The radio edit of "Fire" clocks in at just two minutes (on iTunes, the album version is three minutes long), but it packs a retro rock 'n' roll wallop. "Bless my soul that's the way it is / Bless my soul I can't resist," Ditto sings in her signature throaty style. In a five-second music video teaser released on Friday, she sports a Elvis-style white satin suit emblazoned with flames.
"There wasn't a genre I had in mind," Ditto told BBC Radio 1's MistaJam. "I just wanted to do stuff that just seemed right and felt right. … I tried to be very uncool."
"Fire" was written and produced with collaborator Jennifer Decilveo (who's worked with artists including Melanie Martinez and Andra Day). Hear it, along with Ditto's radio interview and the music video trailer, below.
Update, April 4: "Fire" is now available on YouTube. Find the album art and track listing for Fake Sugar below.
https://www.bbc.co.uk/programmes/p04yynt5/player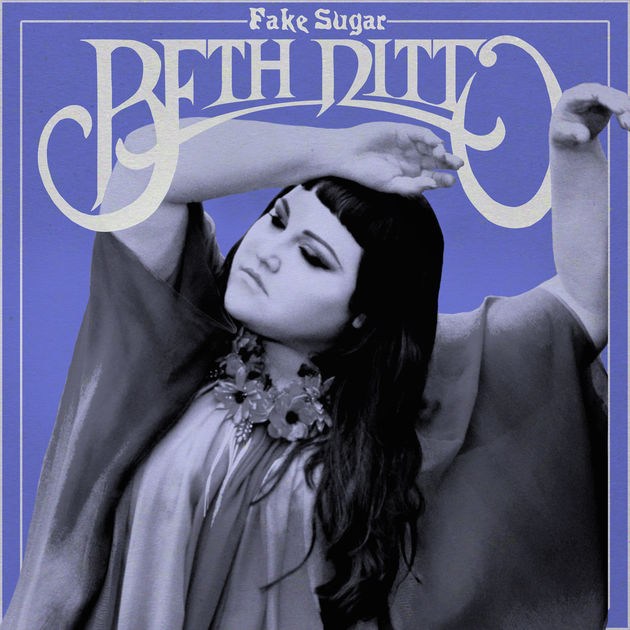 Beth Ditto, Fake Sugar
1. "Fire"
2. "In and Out"
3. "Fake Sugar"
4. "Savoire Faire"
5. "We Could Run"
6. "Oo La La"
7. "Go Baby Go"
8. "Oh My God"
9. "Love in Real Life"
10. "Do You Want Me To"
11. "Lover"
12. "Clouds"