"It was out of my hands," Your Old Droog tells me, nursing a Stella Artois. "People think I somehow manufactured that. That's not the case. As an artist and a man, you don't want to be attached to somebody else's name. It just snowballed–the mysteriousness, and the fact that I was too good to be a new guy."
Droog and I are sitting in a pool hall above Coney Island Avenue, a block and a half inland from the deserted beach. Around dinnertime, the lounge is half-occupied by small flocks of young adults playing eightball, moving in lazy orbits around the tables. Droog's speaking voice is the same as his rapping voice, a just-smoked-six-blunts-while-listening-to-the-Isleys timbre. He lives in Brooklyn's Lower Bay, right off the cross-streets of Don't Ask and Wouldn't You Like To Know. Yet his privacy, he insists, isn't some plot to further a calculated mystique, but rather a considered effort to separate himself from a persona that might consume a less scrupulous rapper.
"I don't want to be walking around all the time like I'm this rapper guy," he says. "I learned that from my favorite rapper, MF Doom–how he approached it, doing interviews. People get caught up in these characters, start believing that's them. That's been the downfall of a lot of people. You start believing the hype, you're juiced up on Hennessy, you start acting up, acting a fool, you believe you're Superman."
We were discussing the quirky turn of events that led Droog to some notoriety in 2014, when his music first appeared online. By the time The New Yorker arranged to meet Droog, it wasn't just because they found his work interesting, but because they were looking to solve a distinctly modern conspiracy. In rap's seedy online backwaters, message board detectives had assembled a dossier of evidence suggesting that Droog, a literate rapper with old school sensibilities, a metropolitan phonology, and little digital footprint to speak of, was Nas' secret alter-ego.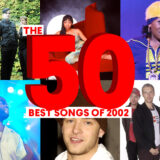 The improbable conspiracy theory was lent weight by the fact that Nas had once attempted a similar stunt: In 2004, an unheralded female rapper named Scarlett who appeared on his double album Street's Disciple was revealed to be Nas with middling vocal distortion. The details seemed to pile up. Nas has a stake in the label division of Mass Appeal, one of the first publications to break Droog. On his 2014 self-titled debut, Droog had sounded Nas-esque, his world-weariness echoing those worn cadences and non-rhotic inflections. Even that accent—hazily, noir-ishly outerborough—rang familiar.
New York rappers live in Nas' shadow. This goes for Nas himself, who over a career spanning mid-'90s genre fare, turn-of-the-century blockbusters, half-baked concept albums, and legitimate dad rap has never surpassed his 1994 debut Illmatic in public estimation. For two decades hip hop's most vocal crusaders had clamored for Nas to revert to his adolescent self. Droog, the Reddit Sherlocks pointed out, was Russian for "friend." Did that mean he was our old friend Nasty Nas, returning to the true believers in an Odyssean disguise after years in the wilderness?
What The New Yorker found wasn't as exciting, however. Droog was not Nas, in fact, but a Ukrainian immigrant raised in the intermezzo between Gravesend and Coney Island. "People are really crazy," Droog said about the conspiracy. The reveal didn't appear to mute his buzz: He sold out Webster Hall and the reissued Your Old Droog LP cracked album of the year lists in Rolling Stone and The New York Times.
But with his cover blown, Droog was no longer averse to criticism. The same internet truthers who'd bought into the Nas conspiracy alleged that Droog was some sort of cynical industry plant, intended to capitalize off a hoax. A bizarre YouTube documentary purporting to expose Droog as Nas was amended with an epilogue condemning Droog as a deceptive imposter. And by virtue of his race, skeptics could cast him as a Macklemore-ian hijacker without bothering to listen to his story.
In the music he's released since Droog has stayed committed to craftsmanship, recording with the same handful of low profile producers and cutting tracks with below-the-radar rap darlings like Masta Ace, Statik Selektah, and Westside Gunn. He's cultivated a reliable if finite audience touring overseas, and refined a warts-and-all caricature of the hyper-masculine, rugged-to-a-fault East Coast rappers of his youth. With the hype of his exposé diminishing, he didn't crash red carpets, embolden Twitter hives, or audition for a reality show. Now, he maintains, he's right where he wants to be: an independent artist with only his own name and work to live up to.
https://youtube.com/watch?v=W7fpqaX3K9M%3Fecver%3D2
Droog was born in Ukraine under the former Soviet Union, and grew up in New York City miles and years away from any semblance of gentrification. His introduction to hip hop stands out among his earliest memories. "Before I even got here, listening to radio in the Soviet Union, it was rap being played," he recalls. "It was different from everything else I heard. They weren't singing."
The influence grew during his formative years. "I caught the tail end of the 'get your tape decks ready' freestyle era," he says. "Sometimes that would be [Funkmaster] Flex or DJ Clue late at night, playing freestyles–G-Unit, D-Block, at the beginning of the internet days." Because it would take so long to download a song, Droog resorted to the readier resources at his disposal. "I'd be running around getting mix CDs with friends," he says. "I was using Kazaa, searching freestyles. I'd be listening to Stretch and Bobbito clips, not even knowing that was a radio show. I'd hear these dudes cracking jokes in the background while Big L was rhyming."
He briefly attended high school, though there wasn't much learning involved. "There were a lot of drugs," he says. "Chillin' with the girls, having fun, all that. I never really got any credits. I was there for like three years in the ninth grade, then went and got my G.E.D. at seventeen." During that time, he honed his rapping by battling kids from other boroughs—a flinty instinct he then tried to iron out of his lyrics. ("I purposefully wrote rhymes where I wasn't, like, dissing the listener.") He studied briefly at Kingsborough Community College in Manhattan Beach, where he became an omnivorous reader on the liberal arts track. "I felt like I'd missed a lot," he says.
Droog maintains it was never a strategy to conceal his race or his face. As late as the spring of 2014 he was just another unknown rapper trying to circulate his demo. "I was doing some 'inventive spamming' at the time," he says. Among his earliest champions was Sacha Jenkins, a former editor at Vibe and Ego Trip and a longtime associate of Nas'. "He clicked with me because he respected me as a writer," Droog says. Jenkins's short Mass Appeal post sharing Droog's song "Nutty Bars" seemed cunningly oblique. "It was like, I was real mysterious, I didn't have any material out there," says Droog. "'He likes long walks on the beach' and all that."

"So this is Nas, right?" the first commenter conjectured.
"You gotta laugh at it," Droog says now, looking back. "To begin with, I don't have that much faith in people's ability to think for themselves, to be practical. That confirmed it in a real way." Within weeks Droog, who didn't even have a Twitter account at the time, had become precious bounty on hip hop message boards. "A dude sped up my tape, and uploaded it with Nas's face!" he says in virtual disbelief. "That's what they were running with. It took on a life of its own."
If he'd had it his way, the unmasking would have taken a less dramatic approach. "I feel like people still wouldn't know what I was if I had the rollout we intended," he says in reference to his ethnic background. "Somebody thirsty behind the scenes, trying to out me, jumped out, like, 'He's this Russian kid!' with a screenshot from an old freestyle video. People don't know if I'm Arabic, Spanish, whatever. That came out and suddenly… race is a big thing. It became part of the story."
Despite his rap bona fides, Droog remains dogged by questions about his own individuality. His proximity to New York rap's halcyon era made him a dutiful student of hip hop lore, a technical and evocative rapper still comfortable with subverting the genre's tropes instead of lapsing into nostalgia porn. He evokes comparisons to Action Bronson, an Albanian-American punchline king from Flushing who needed years to shake the perception that he was a dimestore Ghostface Killah knockoff.
But whereas Bronson could dismiss concerns about his authenticity by blowing himself up into a cartoon character—his eating show is at twenty episodes and counting—Droog is naturally reserved. He doesn't appear much on camera; he's a passive user of social media. And given the cracked mystery, this lingering sense of self-preservation is, in a way, a weakness.
"I like when people are sleeping, man," he admits when I asked him about his comfort in the spotlight. "The real ones who are in tune know what's going on. Right now I feel like I've got a good core–intuitive, intelligent people who appreciate what I do. I'd rather have a niche like that right now than a bunch of cornballs just chasing what's hot. You know, I've got little hope in humans, but, there's smart people out there who will catch on."
Where Packs, his new album, might have been Droog's It Was Written–credentials established, an appeal to the charts–it mostly stays the course, doubling down on rap esoterica over instrumentals reminiscent of a '70s heist film.  "You Can Do It (Give Up)," the most infectious track, plays as an inversion of radio-friendly motivational anthems, while "White Rappers (A Good Guest)" spars with the whole white rapper concept. "Rapman," a late highlight, lampoons the culture of defenders-of-the-flag rap purism, even as Droog sympathizes with the devotion. A professional exercise rife with in-jokes and Easter eggs, Packs is sincere in its stylistic ambitions, but never at the expense of entertainment value.
The guests are all cult figures—there are appearances from Danny Brown, Heems, and enigmatic rapper/producer Edan, all of whom know something about the value of hype. In one skit, the comedian Anthony Jeselnik, playing a radio DJ at a hip hop station, fields a request for Gang Starr's "The Mall," a confoundingly aggressive posse cut about lavish shopping sprees tacked onto the end of the 1998 album Moment of Truth. Another interlude features a voicemail recording of the late Brooklyn rapper Sean Price, a cult artist in his own right, who calls Droog "classic man" and offers his encouragement.
"The whole 'Your Old Droog' thing, people think it's a Clockwork Orange reference?" Droog tells me. "But it's just, droog means friend, and I'm your old friend. I'm connecting with people I haven't talked to in a while, whether that's people from high school, people I met in the street or at community college. It could be somebody like Jeselnik, somebody like Sean P, people from different walks of life, but they respect the craft. It could be anybody who grew up listening to rap."
Droog is optimistic his new music will be well-received, but his inability to shape his own narrative has made him ambivalent about the conspiracy which once offered him free publicity. "I'm glad it happened to me, because maybe a weaker person wouldn't have known how to deal with it," he says. "I look at it like, it was a blessing, because there's people who didn't fall for it. They saw it for what it was, and they might have never heard me otherwise. I think I would have eventually got out there, but who knows?"
He knows the Nas comparisons may continue nonetheless. "People who are discerning, and know music, and just know rap can tell the difference," Droog says. "I'm not gonna be out there trying to correct people. I would never bite! I've got nothing to prove. I know what I'm in it for."