As South By Southwest entered full swing on Thursday, the SPIN staff spent the day hopping between official showcases, the conference (where we saw Spoon's Britt Daniels talk about the band's new album), and our sister site VIBE's showcase with Epic Records. Here's the best of what we saw.
Hurray for the Riff Raff @ ATO Records
Hurray for the Riff Raff is the life's work of Alynda Segarra, and the wisdom of her experience is as unmistakeable in her expressive, careworn voice as it is in the weight of her songwriting. At a midnight set at a showcase hosted by her label, ATO Records, she and her four-person band played mostly songs from her new record, The Navigator. It's a concept album about the journey of Navi, a Puerto Rican-American girl and an avatar for Segarra herself, and from stage Segarra animates her character: hopping with excitement during "Hungry Ghost," and raising a defiant fist through closer "Pa'lante." "Pa'lante means to move forward," she reminded a rapturous crowd at the end of the night. "If we're gonna move forward, we gotta do it together. We can't leave anybody behind. We gotta protect each other."
Mozzy @ Emo's
Mozzy is the type of performer who can have his whole crew on stage and make it an all-inclusive shindig (unlike, say, the self-serving, chain-snatching posturing of a G-Unit set). He took the stage an hour after his scheduled set time at the 2 Chainz-headlined Emo's show, but the tardiness was a quickly forgotten nuisance. The Sacramento native's energy was so kinetic that he was shirtless by the second song and his sweats slung low enough to nearly expose bare thigh by the fourth. The crowd shared in the raucousness: This was 2 Chainz's night, but when the set closed with "Bladadah," Mozzy was the star in the room.
Talib Kweli @ Empire Garage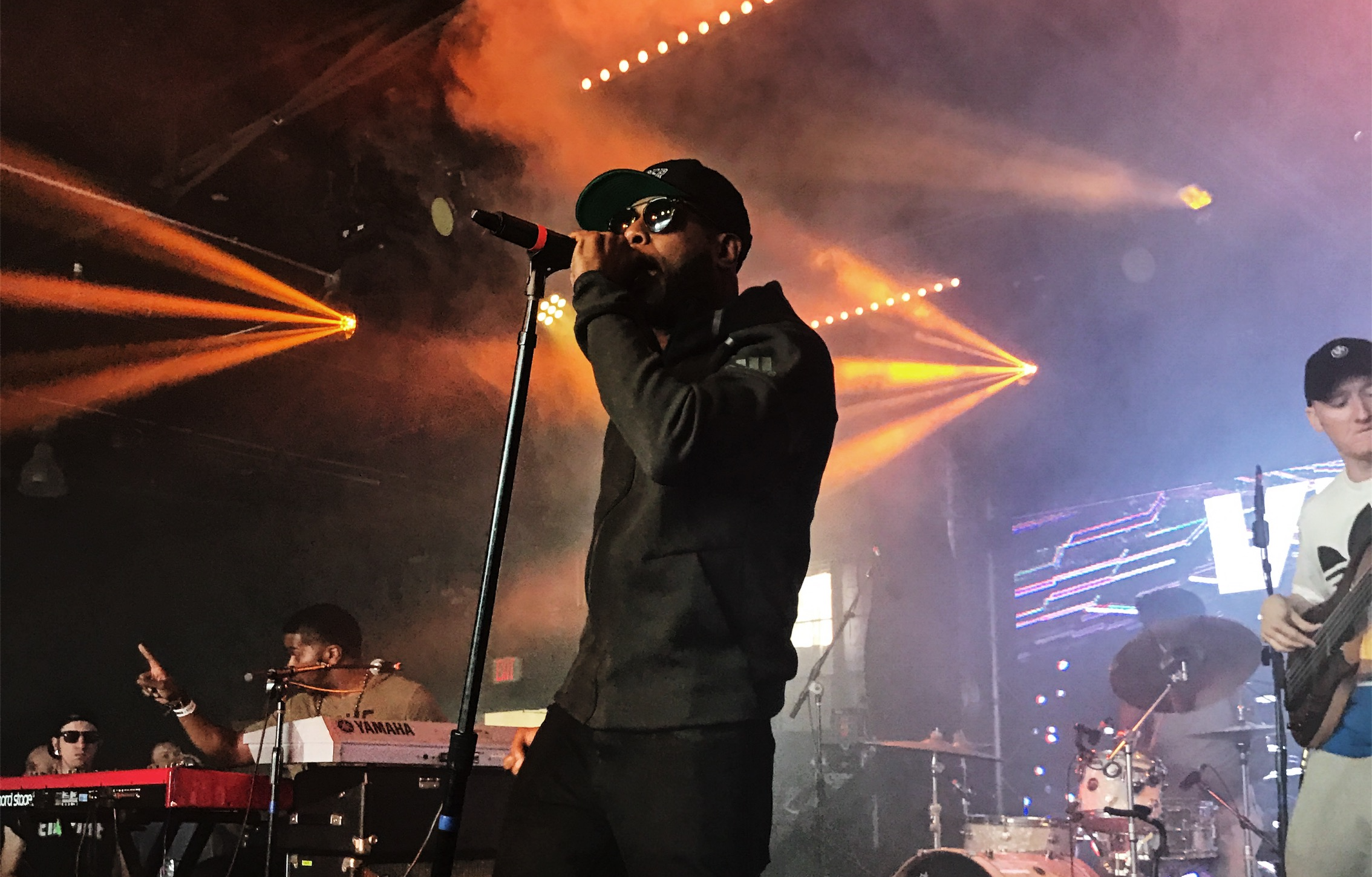 Talib Kweli's backing band doesn't add gravitas to his own catalog as much as it broadens his live show's palette. There's still the intensified Pavlovian joy of hearing Reflection Eternal's "The Blast" and Black Star's "K.O.S. (Determination)," but the afternoon set excelled in how it became this time chamber for black culture fitted for anti-fascist protest. Kweli's band is probably the first to segue from "Linus and Lucy" to "Money, Cash, Hoes" before offering YG his blessings a few minutes later (because "FDT," you know?). There was a workmanship to the MC's performance that kept the crowd compelled, even if a majority somehow didn't know the lyrics to A Tribe Called Quest's "We the People."
Frankie Rose @ Cheer Up Charlie's
Frankie Rose is partial to the new dying rose emoji, and no wonder, really—it could've been invented to symbolize her sour, fever-dream pop hypnotics. What keeps her sound vital is the sense of instability: when Rose balances on one leg onstage and the sounds coming from her dinged-up Fender Mustang sound like a siren going off. "This one's spooky for the afternoon, Austin, Texas," she jokes from the sunlit stage at Cheer Up Charlie's, because Frankie Rose is unquestionably a late night kind of band. But when they hit their stride, band members facing one another, it could be any time at all. Frankie Rose's new album, the follow-up to 2013's Herein Wild, is due out in July.
Lizzo @ Empire Garage
Coming straight out of Minnesota, this fierce vocalist blends a message of self-love with booming dance beats and a high-energy performance that demands the attention of anyone within earshot.  "When the beat drops, I want it to look like a Drake and Rihanna video," she ordered. Supported by a pair of dancers in matching black leotards, Lizzo roared through tracks from her major label debut, Coconut Oil, including "Phone," "Scuse Me" and "Good as Hell," galvanizing the audience with her warm personality and sheer persistence.