The best thing I did at South by Southwest on Saturday was pet some dogs. I waited almost 30 minutes in the sun to get into something called "Puppy Party 2k17," an event that was exactly as advertised and with a line for entry that stretched around the block. The lineup consisted fully of … some dogs. Not a band—there was no live music. The highly anticipated stars of the show were just some dogs, and the place was packed with people who wanted to see them. Here are the best of the show.
Meet Gob: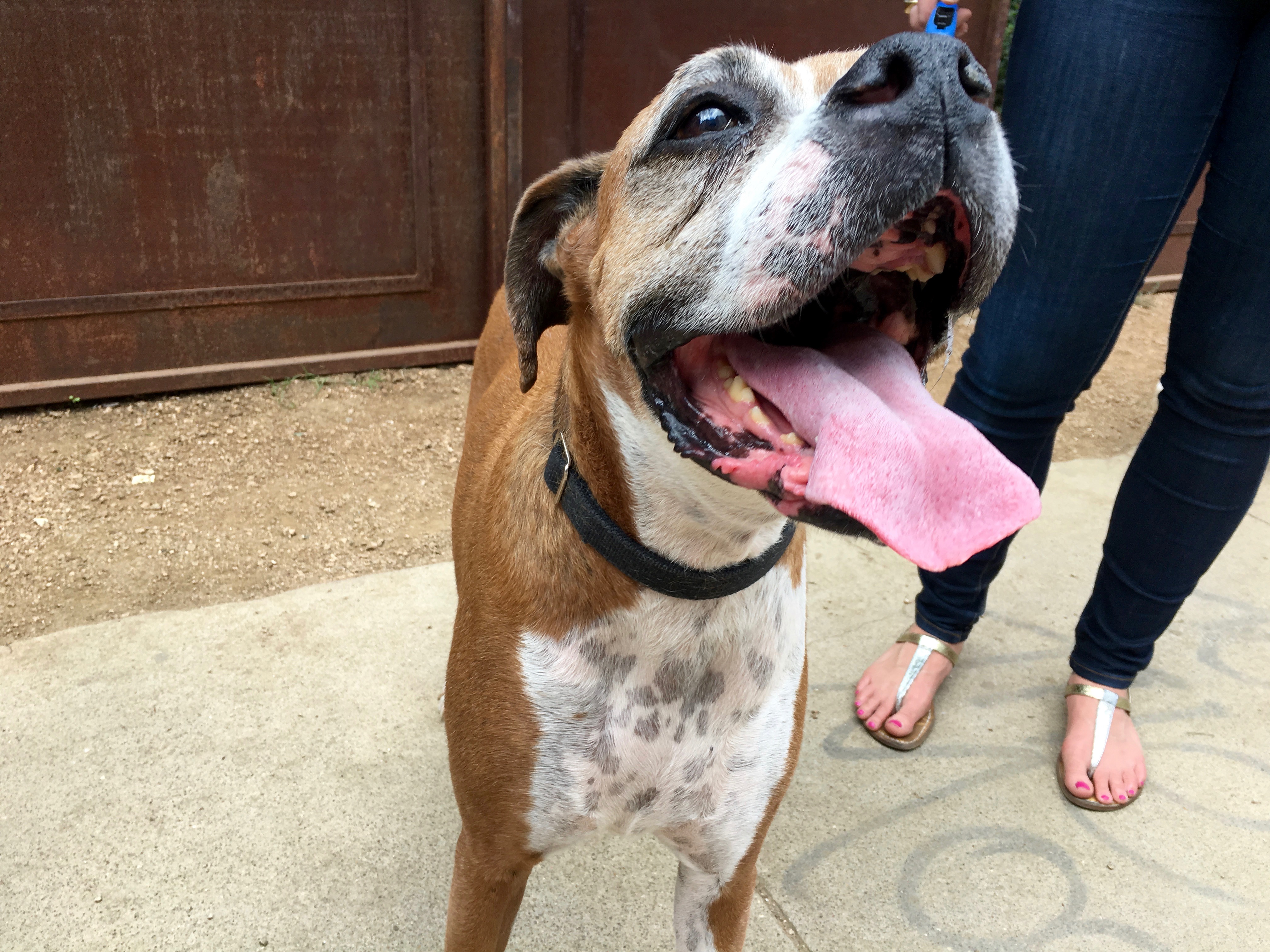 Here are Ellie and Penny: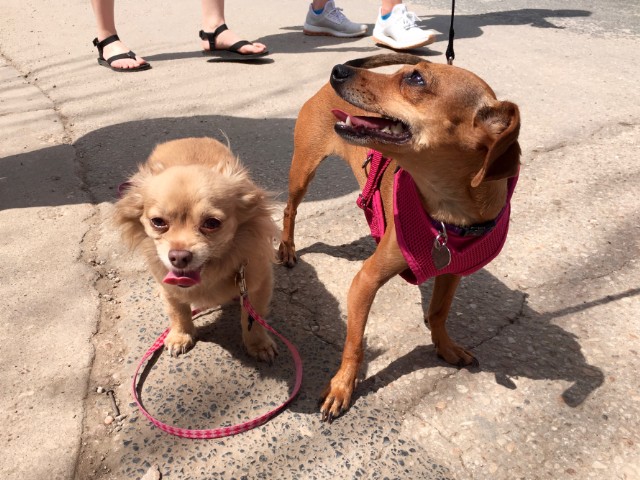 The dog venue, a bar called Lustre Pearl, is just a couple blocks from the Austin Convention Center. As it turns out, a lot of dogs attend SXSW. There were huskies on the patio, a corgi on the deck, and a bulldog under the ping-pong table. A surprising number of dogs at SXSW have Instagram accounts. Here's Gio (online at @fansofgio):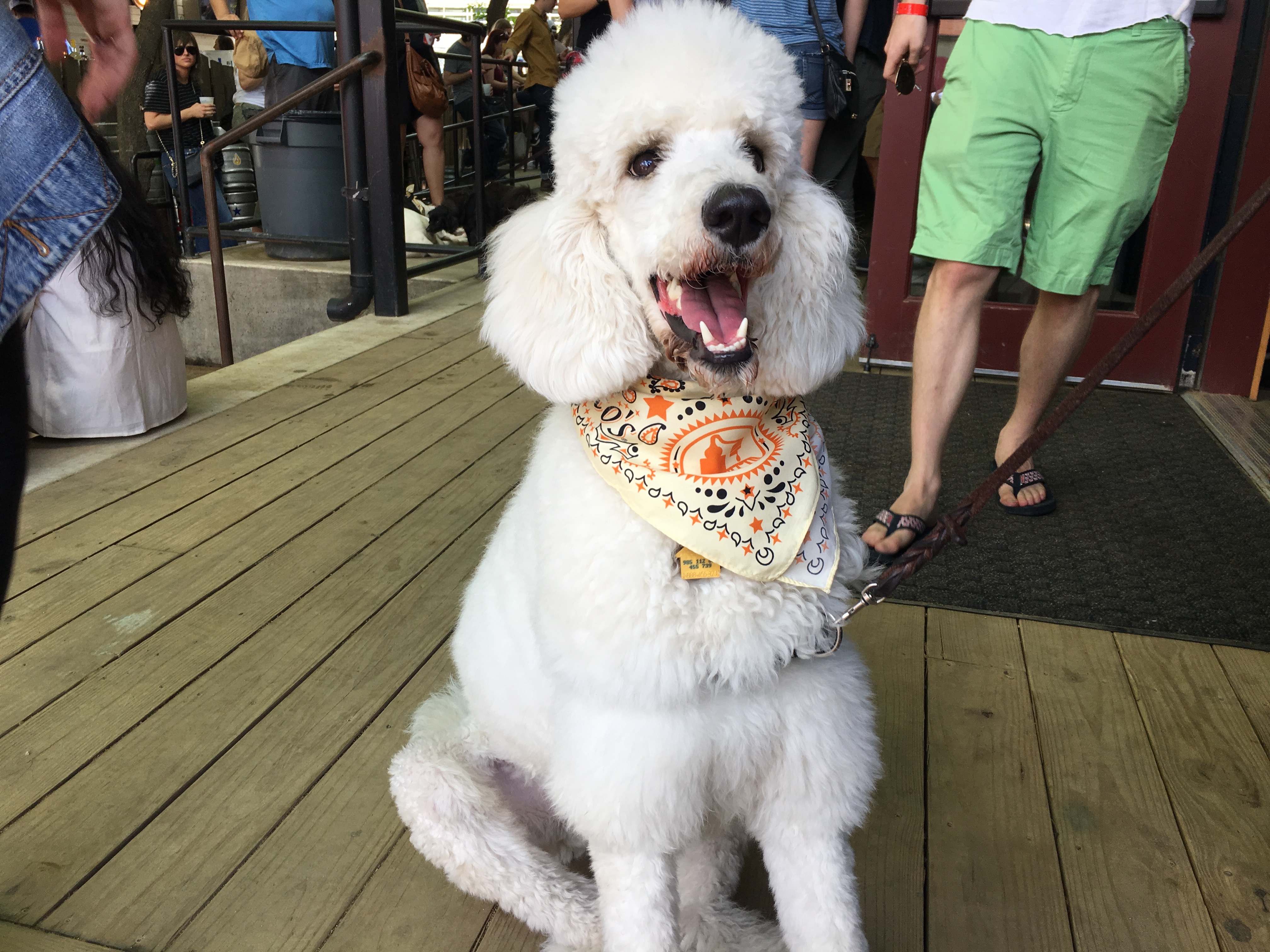 "Puppy Party 2k17" was also a fundraiser for local rescue organization Austin Pets Alive, from which you can adopt this 7-week-old dachshund mix named Justin Timberlake: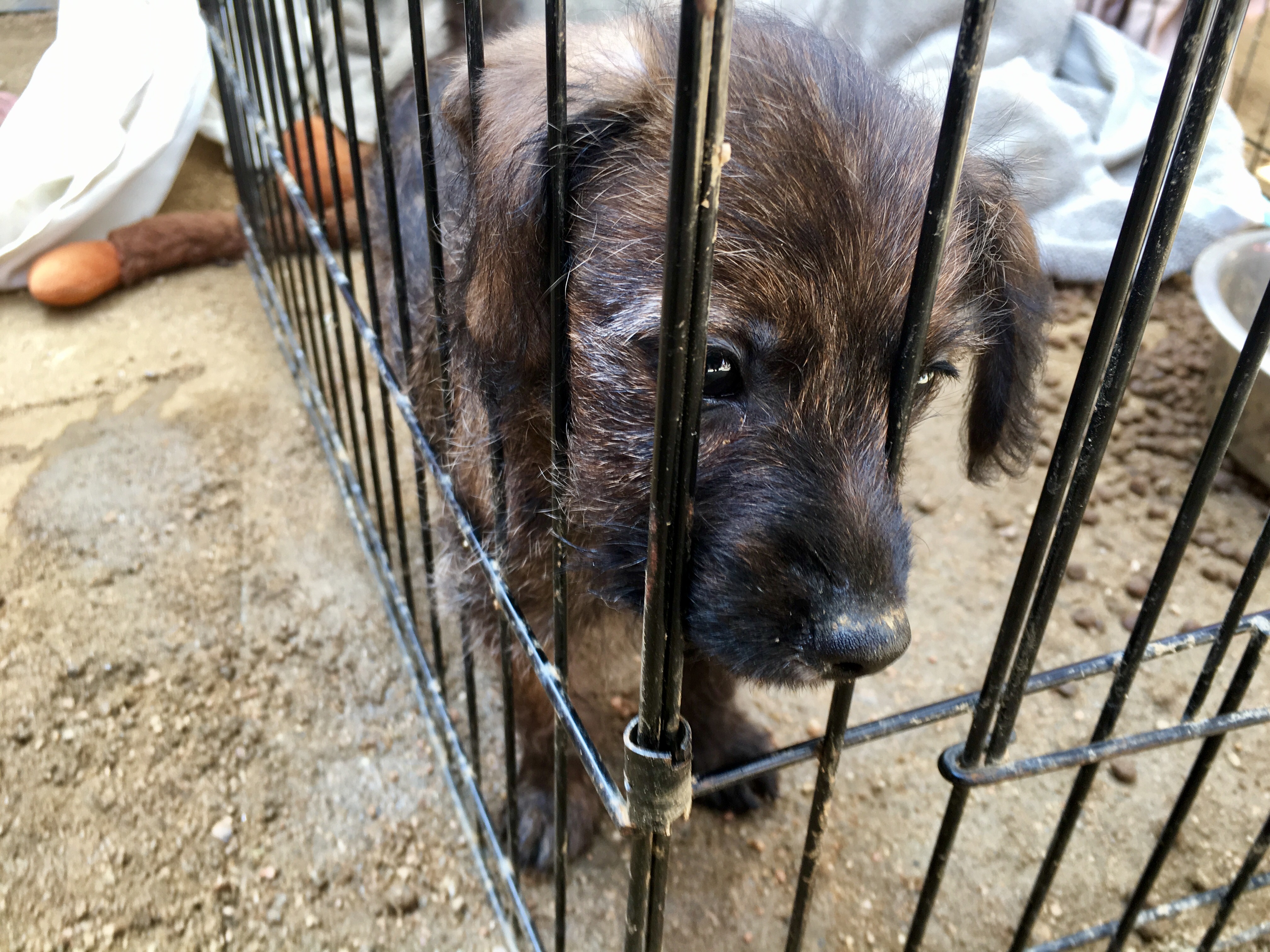 Here's Rayna, who looks a little like Harrison Ford when she smiles: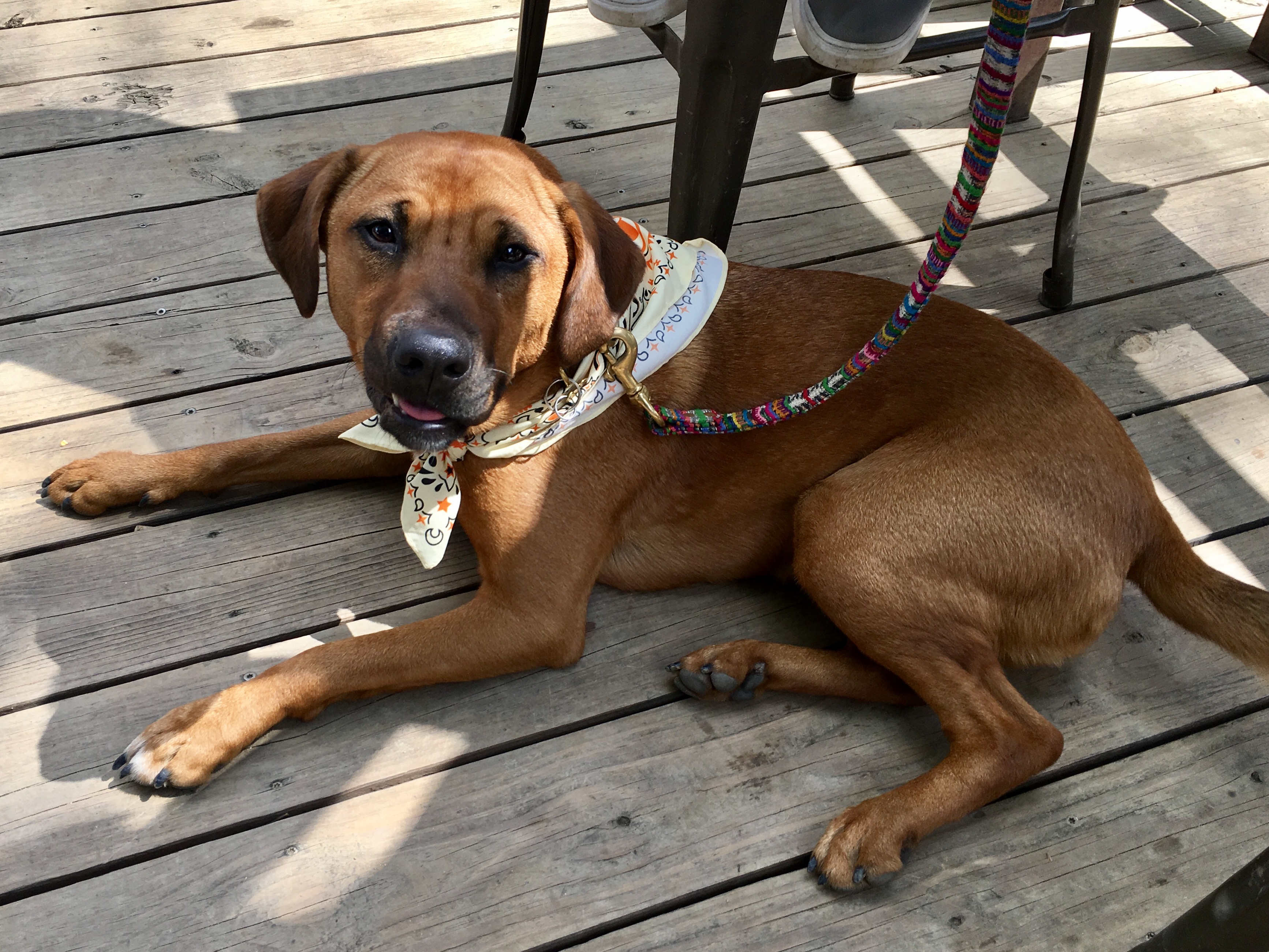 Tum Tum is a big live music fan who claps when you pick him up (pictured with Douglas Kennedy):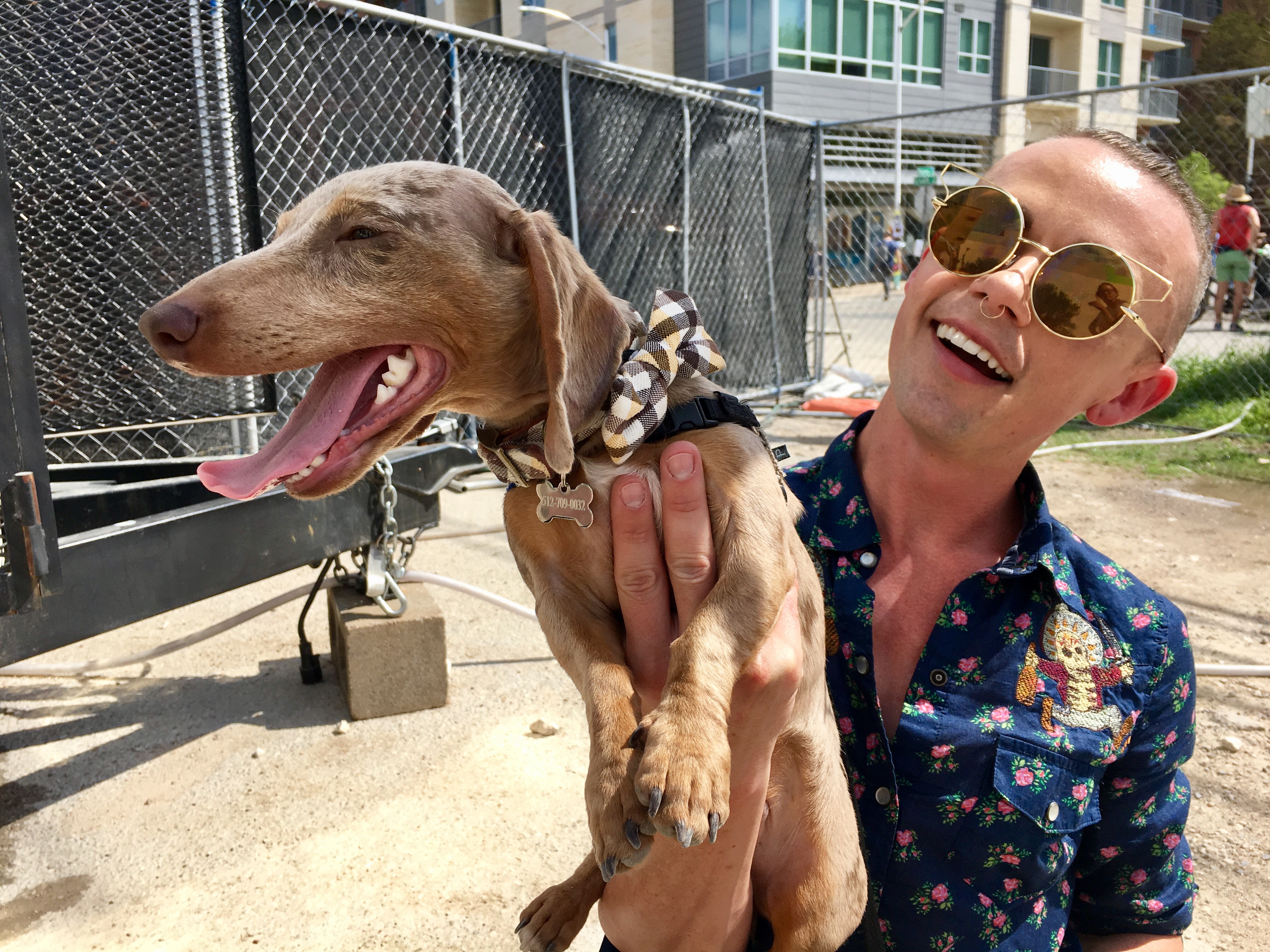 Elliott is most of us after a week at SXSW:
Good dogs.