As South By Southwest collided with St. Patrick's day on Friday, the SPIN staff spent the day hopping between official showcases, and our Empire Garage & Control Room takeover. Here's the best of what we saw.
Kelela @ Empire Garage
Kelela arrived promptly at 4:20, entering the smoke-filled stage to the screams of the devoted fans who had waited to see her only festival performance. Opening with "The Message," she cooed through a dreamy, atmospheric performance to prove a very specific point. "People think it's a basic art form," the singer declared, "but I'm here to show you the range and breadth of R&B music." Thick with sensual seductions like "Gomenasai," "All the Way Down," and  "The High" before winding up with the one-two punch of  "Rewind" and "Bankhead," Kelela's performance was panoramic in scope.
Migos @ Coppertank
The Atlantan trio doesn't have to do that much at this point to throw a great show, since all but maybe three songs from Culture are hits. Throw in throwback essentials like "Fight Night" and "Hannah Montana"—as Migos actually perform the songs instead of posture—and we have ourselves a hootenanny. The trio's late night gig was also proof of the medicinal and spiritual powers of the culture. One woman swung her fists wildly to the beat of "Fight Night" as a nearby bro had the wherewithal to FaceTime his friend video of the show. (From where I was standing, we could see that his friend was shirtless in his bedroom.) Going to an intimate Migos show in 2017 is a look into how the culture is made from strangers finding nourishment together, and how refreshing that can be.
Broncho @ Valhala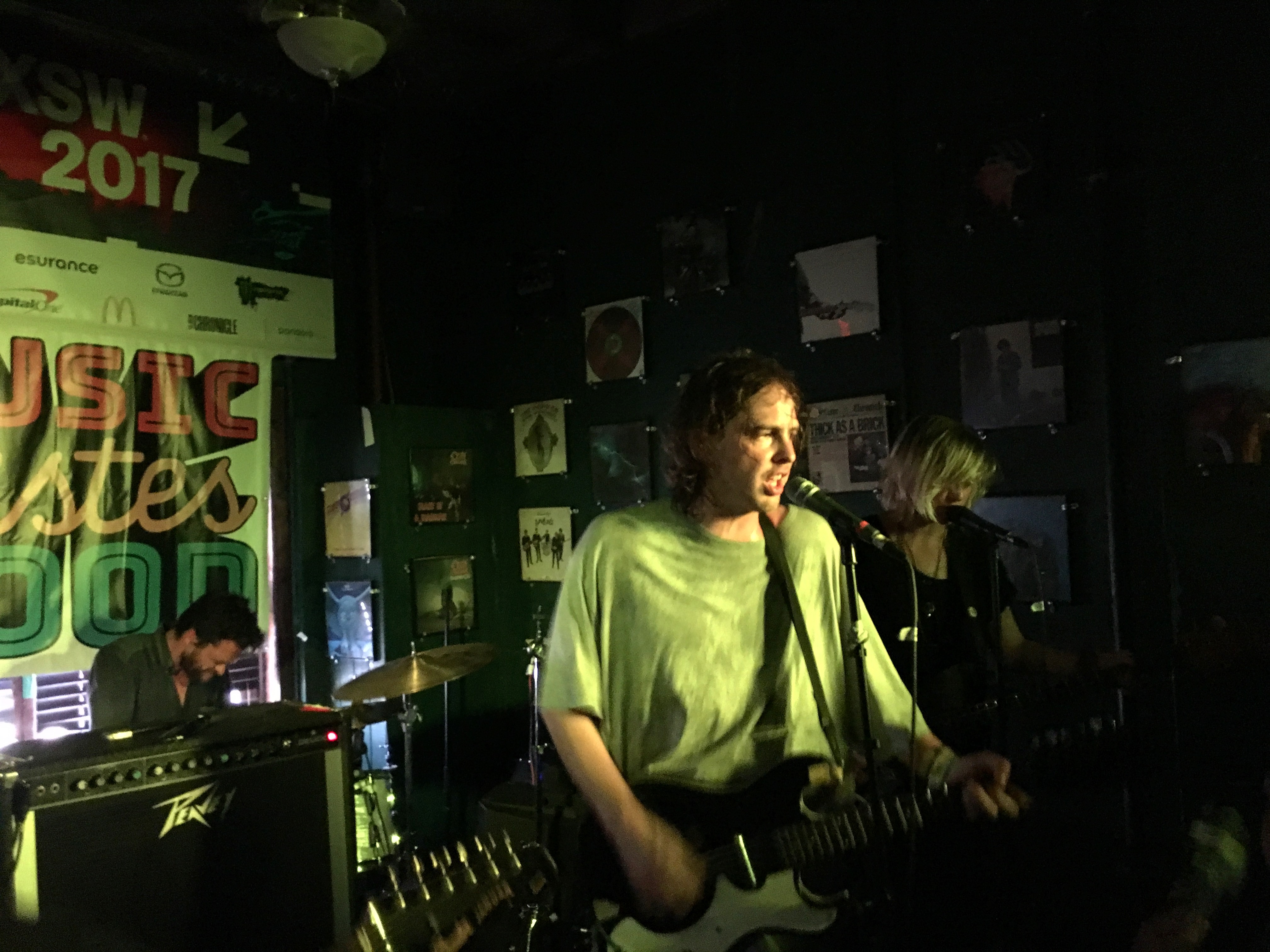 On record, Oklahoma's Broncho play thick, glammy psych rock packed with pop hooks. In the darkened interior of Austin's Valhalla, they played a spectacularly loud set, creating a wall of sound that closed in around the audience. There was so much reverb it was hard to be certain lead singer Ryan Lindsey was evensaying the right words; as he sang, he danced like the current from his guitar was running through him, electrifying his presence. Broncho's set was like getting hit by a train, except that after the final crash, the devastation is a pool of sweat and Lone Star.
Show Me the Body @ Empire Garage
Calling this trio of NYC punks confrontational would be an understatement. All rage, noise and aggression, the band followed a performance by Mastodon and somehow only amplified the crowd's energy. Frontman Julian Cashwan Pratt urged the audience to forge the barricade and rush the stage, much to the chagrin of security. (He would later get on the mic to graciously tell security not to confuse a mosh pit of fans with the potential for a fight. And security went ahead and joined in on the fun themselves.) He even broke out a banjo, on which he conjured violent distorted riffs–the barrage of drums and charisma on stage was enough to pull everyone unabashedly in, including Lizzo who came and raged front-and-center.
Priests @ Cheer Up Charlie's and a Secret Show
Priests played two shows within the course three hours last night—an unofficial backyard gig followed by an official and branded showcase a Cheer Up Charlie's. The contrast between the two inherently pushed a major contradiction to the forefront: Is anti-capitalism protest really anti-capitalism protest if it's done in front of a Union Square McDonald's? But for Priests—a quartet whose sounds draw from an alternate reality where the Pixies made an anti-fascist manifesto between Doolittle and Bossanova—the punk rhetoric still holds up.
"We played a lot of unofficial shows but who fucking cares?" said frontwoman Katie Alice Greer in one of the quips that she sprinkled throughout the Cheer Up Charlie's set. This outfit performs in a way that makes the rebellion feel naturalistic to them, their musicianship in-sync and parallel to their individualism. (As they performed "Pink White House," Greer went full-rage while G.L. Jaguar gyrated with the rhythm.) The result was momentous, enthralling the audience enough to take those Apple logos out of the air.