Nicki Minaj reunited Young Money's big three in the trio of new songs she dropped last night: her solo effort "Regret in Your Tears," "Changed It" with Lil Wayne, and "No Frauds" featuring Weezy and Drake. The latter two are noteworthy because they're her first on-record responses to Remy Ma's diss "shETHER."
Although the songs aren't as vicious as Remy's diss, Minaj at least tightens her bars for some solid bon mots in "No Frauds," slandering her tepid "shETHER" follow-up "Another One" ("Tried to drop "Another One", you was itchin' to scrap / You exposed your ghostwriter, now you wish it was scrapped") and referencing the incident that landed Remy in prison ("What type of bum bitch shoot a friend over a rack?"). She also defended immediately responding to "shETHER" with an Instagram post jabbing at Ma's album sales ("They say numbers don't matter but when they discussin' the kings / They turn around and say Lebron ain't got six rings").
The addition of Lil Wayne and Drake ensures Remy Ma will be hearing this if she decides to hit the club this weekend. Listen to all three songs below.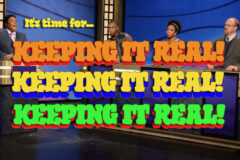 Update: Nicki Minaj followed up the trio of tracks with an Instagram post challenging Remy Ma to make a hit record in 72 hours. "Great diss records are FACTS," Nicki says in a caption. "But here @ Young Money, we don't do diss records, we drop HIT RECORDS & diss u ON them." The Young Money first lady went on to mention that she's been writing her own raps since 11 hours and she's set to pass Aretha Franklin for most Hot 100 hits by a woman next week.
She continued, "U got 72 hours to drop a hit and I'll give u half a million dollars if u can book ANY show or interview w/o mentioning the Queen name."
Remy declared that the beef was over earlier this week in an interview with the Another Round Podcast. "It just bothers me that this record that I put out where it's literally picking apart a female went so viral," she said in the conversation. 
Read Minaj's Instagram post below.