The famous lyric in the Smiths' "Unloveable" goes: "I wear black on the outside / 'cause black is how I feel on the inside." Smartly, Morrissey has decided to sell an official shirt riffing on the line. Not so smartly, the shirt features the line, which was written by a white man, as wrapped around the head of James Baldwin, a black man. Here's the shirt, as Morrissey fansite True to You points out (via Pitchfork):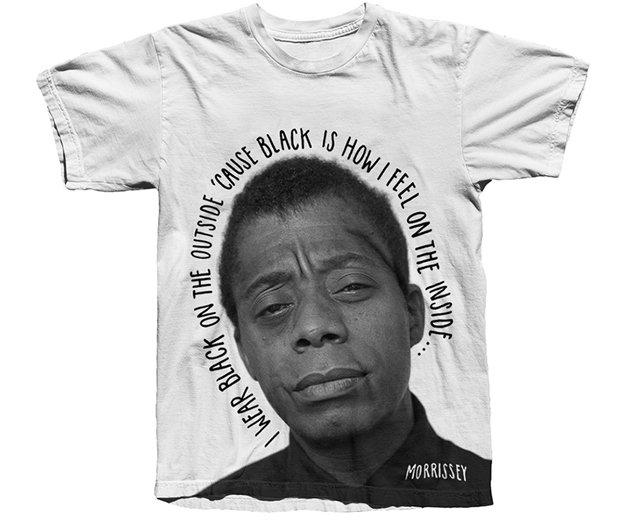 Morrissey… rethink this.
The shirt will be theoretically available at upcoming Morrissey shows, and at his Mporium online store.
https://youtu.be/XLaabiv5NkE