Early birds who roamed into the Mazda Studio at Empire for the SPIN Day Party on Tuesday, March 14 were hit with an exhilarating jolt of energy in the form of Chicago's legendary TEKLIFE crew.
DJs Spinn and Taye tore through a blistering set of the outfit's signature rapid-fire footwork soundtrack beats, with a dancer serving up genuine Chicago footwork moves on the floor. The duo mixed double-time rhythms with club tracks from Future, Drake and Kanye throughout the afternoon to the growing crowd posting up in front of the stage for the day's acts.
It was an apt beginning for a day that would culminate with a live show from hip-hop enfant terrible, Lil Yachty. By the time the rapper bounced onstage with fellow Sailing Team member Jban$2Turnt at his side, Empire was packed with followers and curiosity-seekers alike eager to get a glimpse of the notorious MC in action.
With a phalanx of photographers and VIPs mobbed up at the front of the stage creating a gulf between the rappers and the diehard fans, Yachty expressed disappointment at the lack of a mosh-pit swirling below.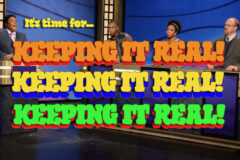 "This is so unturnt," he muttered with a laugh. "I'm not gonna lie." Yachty fans in attendance took the proclamation as a challenge, cranking up the energy in the crowd as the pair rolled out a stream of his self-described "boat music" hits including "Minnesota," "Broccoli," and "1 Night" until the vibe was appropriately lit, according to the big smile the rapper beamed to the surging mob below.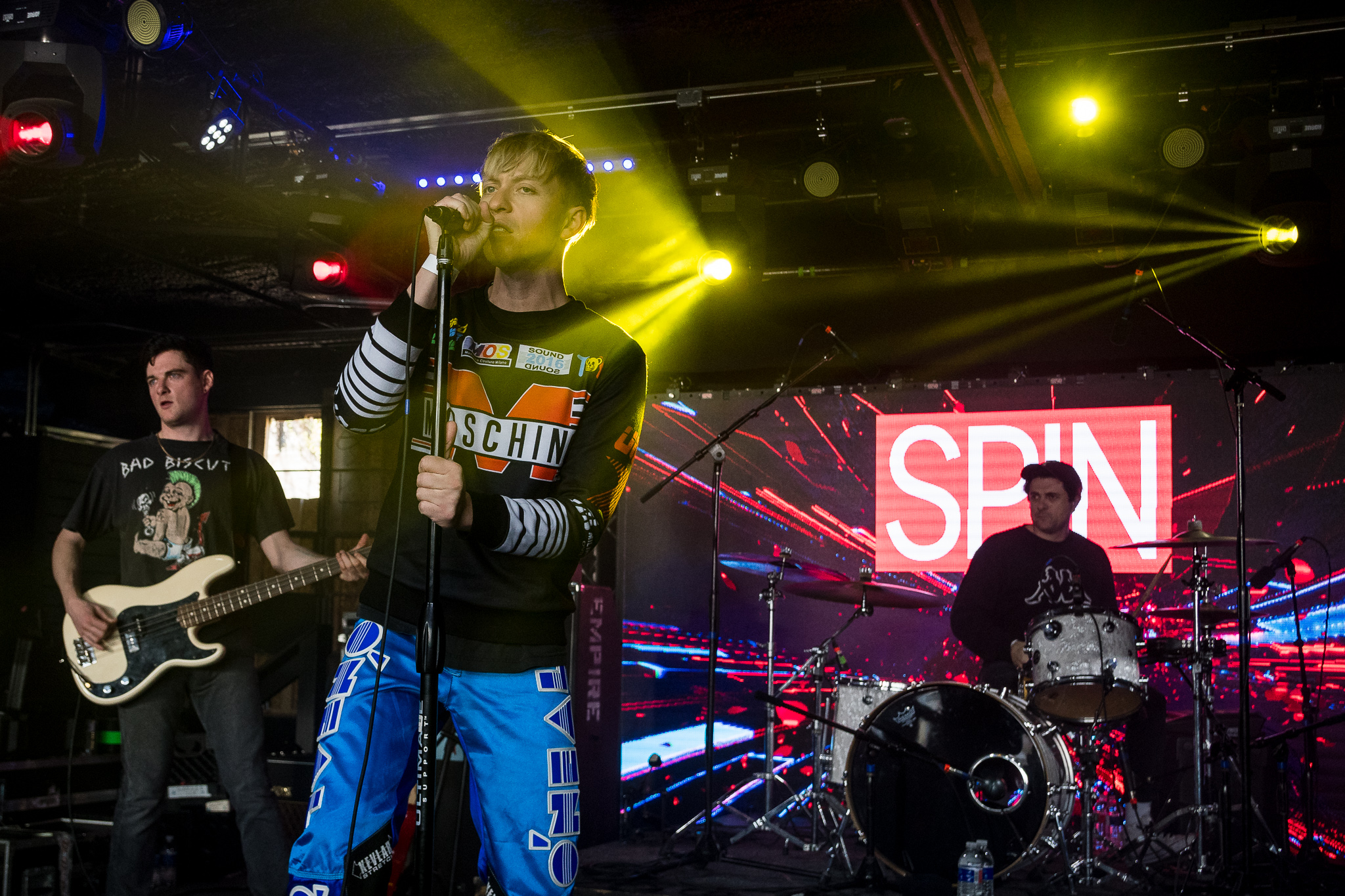 Before Yachty's bubblegum trap party, the latest incarnation of the Drums came through with the band's signature jangly indie rock with classic '80s Brit-pop undertones. Cranking out fan favorites "Money," "Days," and "Let's Go Surfing," singer Jonny Pierce's mannered and nuanced performance invoked thoughts of the Brit-pop patron saint himself, Morrissey.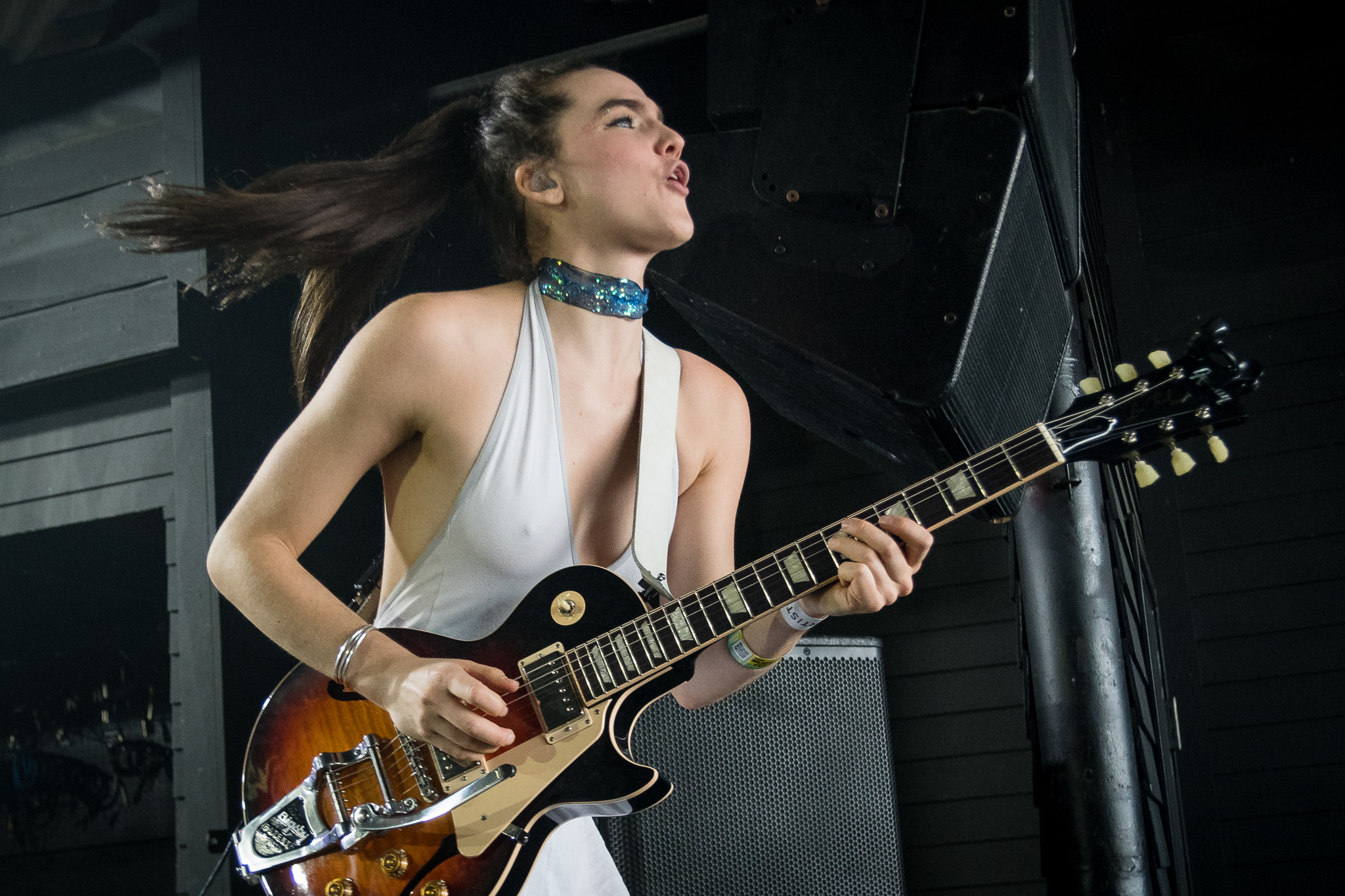 New York dance-pop duo Sofi Tukker warmed up the space with a high-energy set of quirky, theatrical club beats and catchy hooks. Adorning the stage with foliage and big animal-themed carousel that doubled as a percussion instrument for the pair to play, the band's infectious spirit incited a big, bubbly feel-good dance party with smile-inducing tracks like "Drinkee" and "Matadora."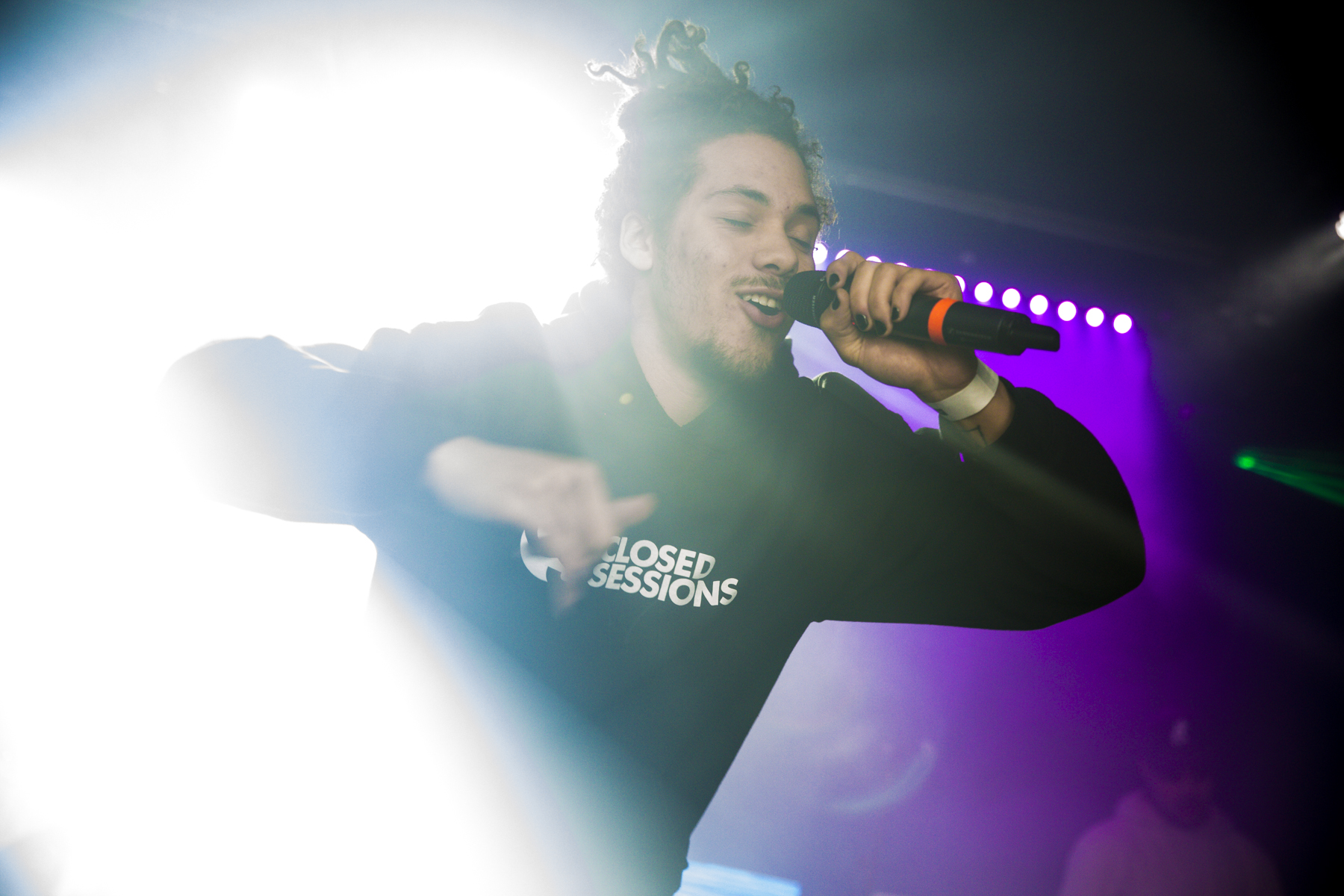 If rapper Kweku Collins seemed dazed when he started his set, it was for good reason: Winter Storm Stella delayed his flight from Chicago, and he had to race from the airport to make his 1:00 pm show time. But make it he did, loping through thoughtful and introspective rhymes that matched the laidback productions. Reaching back to 2016 full-length, Nat Love, for tracks like "Stupid Rose," Collins debuted a slew of new songs from an upcoming release he has slated for this summer—according to his self-described "awkward" banter between tunes.