Lil Uzi Vert has a new hit, even if you don't know it yet. A few weeks ago the kaleidoscope-haired rapper put four new songs up on his Soundcloud, the platform that helped propel him onto the verge of superstardom. One of those tracks is called "XO Tour Llif3," a reference to his current stint opening for the The Weeknd overseas. Produced by the Atlanta beat-maker TM88, the song captures a back-and-forth between Uzi Vert and a suicidal romantic interest who has entered into his orbit:
I don't really care if you died
On the real, you never should have lied
Saw the way she looked into my eyes
She said, I'm not afraid to
Die
All my friends are dead
Push me to the edge
Those final two lines repeat, composing the central motif of the song. Indeed, it's unclear if many of the song's fans are aware it's not actually called "All My Friends Are Dead" (a much better title, admittedly), or that Uzi Vert appears to be repeating back something said to him, as opposed to declaring that all of his friends are dead. Regardless, the official stream has racked up over 16 million plays in 15 days with no promotion beyond a link on Twitter.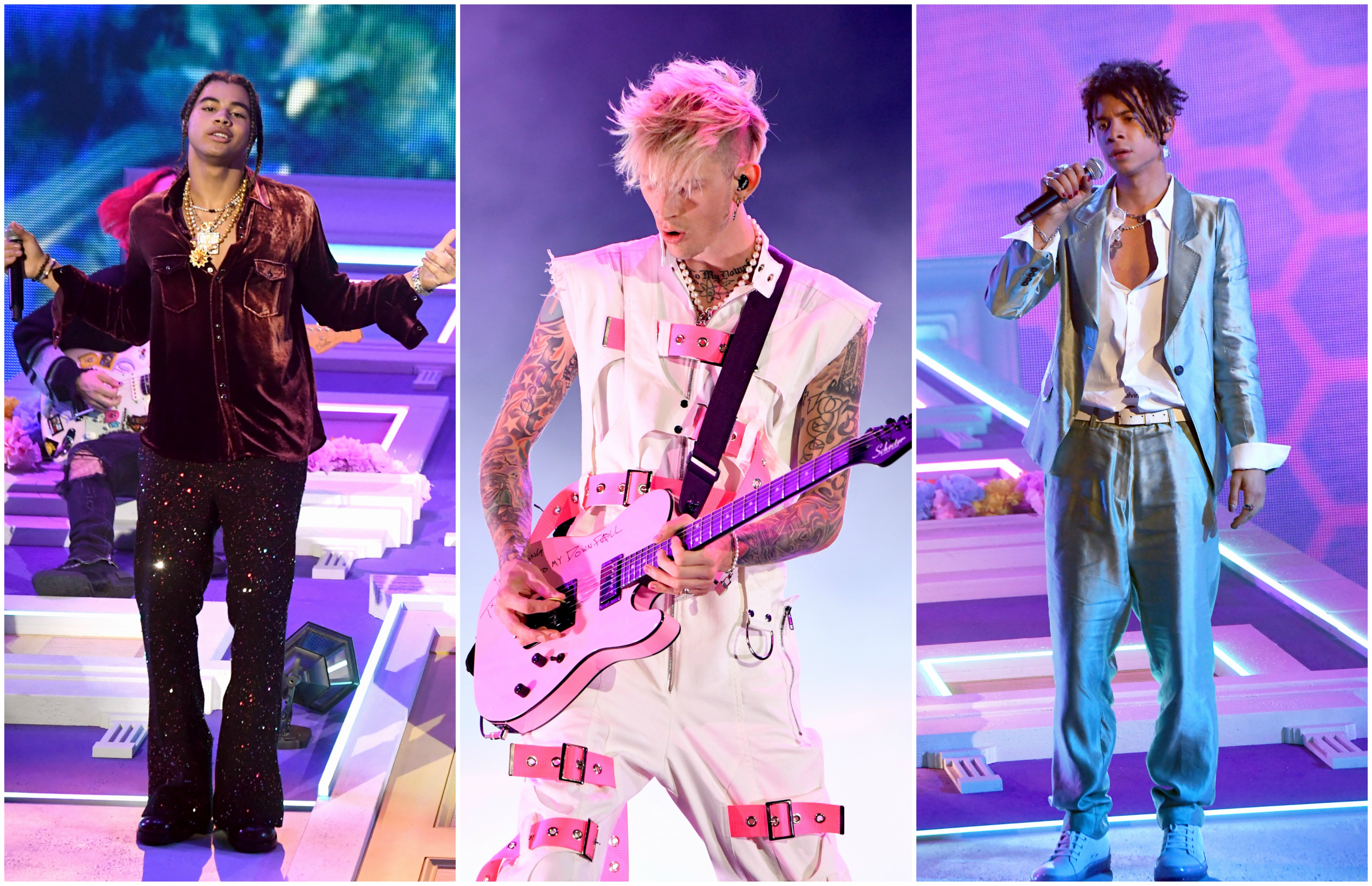 Though the song is an instant hit among Uzi Vert's growing and feverish fanbase—so much so that his label fast tracked an animated video that hit YouTube this morning—it also works as a good entry point for anyone who has not yet approached an artist who is poised to become one of the most ubiquitous voices in rap. In the press, Uzi Vert has made noise about being a "rock star," and plenty of his forebears have either become rock stars by the simple fact of their popularity, or made embarrassing attempts at making rock music, or at least worn ripped jeans and studded belts. Uzi Vert is unique, though, in that his music feels organically influenced by rock without containing any sonic traces of the genre, like loudness, or noise, or guitars, either played by someone else or, thank god and at least not yet, himself.
Instead, you hear distinct elements of pop-punk and emo in his vocals. "XO Tour Llif3" is most similar to "You Was Right," his most popular song to-date going by the pop charts. Both songs are about fractured relationships, and he doesn't as much rap on the songs as he does sing them with the incessant, adolescent whine of a Warped Tour heartthrob. In a way, his music is like a photo negative of those bad rap cover albums featuring bands like Say Anything and New Found Glory, in which Uzi Vert reimagines his favorite rock anthems that never existed.
There is something that elevates "XO Tour Llif3," though, above certified hits like "You Was Right," "Money Longer," "Ps & Qs," or the rest of his discography, which has its charms but is fairly uneven. Usually the beats he picks aren't exactly energetic, but they situate his music in the typical places—the radio, clubs, sold out concerts, etc. "You Was Right," for instance, is a fairly typical modern production, built around a muffled but bouncy little keyboard melody that encourages Uzi to comfortably pogo atop the beat. "XO Tour Llif3," on the other hand, has a two-note riff that sounds like the cry of a whale alone in a vast ocean. Much of Uzi Vert's music sneers in front of your face, but "XO Tour Llif3" has the feel of an interstellar dispatch delivered through corroded equipment. There is a constant sound effect throughout the song which sounds like a tape being ejected from a VCR that reminds me of early Burial productions.
This is all a simple but effective canvass for a song about turning to Xanax to numb the pain of a girl who isn't your girlfriend telling you that she "might blow her brain out." As the song wears on, Uzi Vert's voice becomes ragged and his lyrics sort of start to slur. The exuberance that generally courses through his music—and the rock music he's influenced by—has more or less been vacuumed out, leaving a gaping emptiness at its center. As far as effectively communicating the life-and-death stakes of young love, any emo band throughout history rarely did it better. "XO Tour Llif3" is catchy and dramatic and goofy, insofar as it almost inadvertently quotes Linkin Park's "One Step Closer." The sort of fresh, new rock music that animates the fatalistic youth of America is still alive, it just sounds something like this.