Singer-songwriter Erika M. Anderson, a.k.a. EMA, is today's featured artist in the Our First 100 Days protest songs project. (For those keeping count, today is day 54 of the Trump administration.) EMA brings us "Stand With You (Song for Ghostship)," a breathy ballad with the rough-cut quality of a demo track. "In theses times where just bein' alive / Feels like taking a stand," Anderson sings, "In this life / You shouldn't have to decide / 'tween being safe and being free." As the song's title notes, it's a tribute to the tragic Ghost Ship fire in Oakland late last year.
EMA hasn't released a new album since 2014's The Future's Void; her most recent project was the soundtrack to the 2015 indie horror film #Horror. Hear "Stand With You (Song for Ghostship)" below, and check out the entire Our First 100 Days project here.
Update, 5:30 p.m. ET: Anderson responded to media coverage of "Stand With You (Song for Ghostship)" with a statement reflecting on her ties to the Oakland music community. She also said that she will release a new album later this year, produced by Unknown Mortal Orchestra bassist Jacob Portrait.
EMA's new album will be released by the label City Slang. Anderson implied that her new music is "too political" and "not exactly mainstream" enough for her previous label, Matador. Matador denied that it declined to release the album based on style or political content.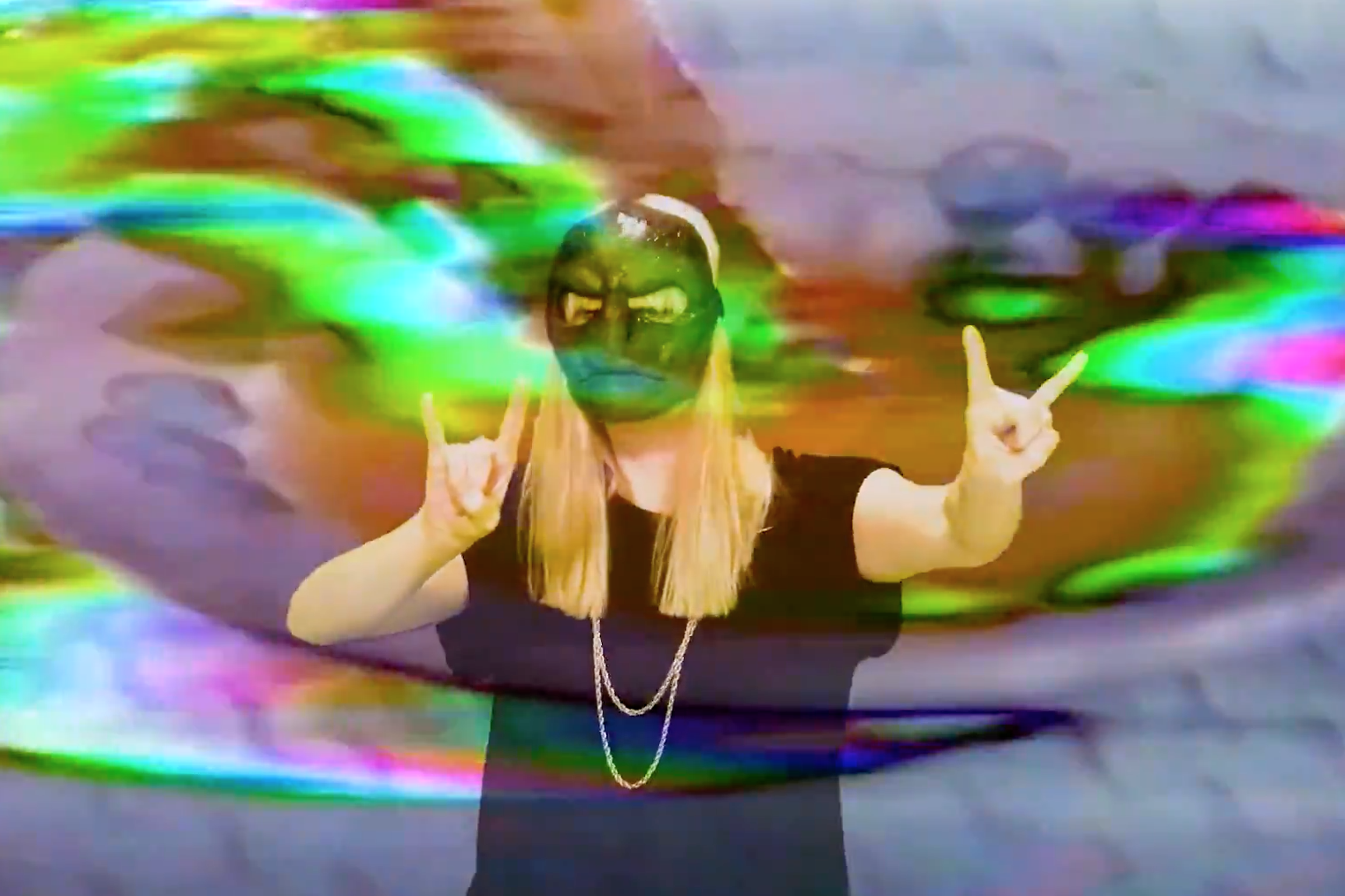 so last december ghostship burned down and i lost my damn mind. i don't even know why it affected me so much but.. pic.twitter.com/yOzkOlaR87

— EMA (@EMAthorstar) March 14, 2017
i've also noticed some ppl have been commenting that i haven't released a record since 2014. well, one's on the.. pic.twitter.com/fu8nNmfJDm

— EMA (@EMAthorstar) March 14, 2017
In a statement to media, Matador's Gerard Cosloy disputed EMA's characterization of events:
"from time to time we have to make some unpleasant decisions regarding the label's release schedule (which is more crowded some years than others) and roster size.  I don't know anyone — least of all someone as talent and visionary as Erika — who likes hearing, "we're not putting out the great new album you've spent the last 2 years on."  But at no point did we discourage her from making a political record, nor was there any mandate to create something that leaned towards the mainstream"