As Drake's new album More Life blasts in at No. 1 on the Billboard 200 (dated April 8), the hip-hop superstar smashes records on the Billboard Hot 100.
Most notably, with all 22 tracks from the set, as well as two others, on the Hot 100 at once, Drake passes Lil Wayne for the most charted titles among soloists (154) in the Hot 100's 58-year history, while breaking his own mark for the most simultaneously charted Hot 100 titles in a week (24).
Drake also rewrites his own record for the most Hot 100 debuts in a week, sending 21 songs, all from More Life, onto the list for the first time.
First, Drake takes over as the soloist with the most Hot 100 appearances dating to the chart's Aug. 4, 1958, inception. With 21 debuts, he ups his count to 154 visits, blowing past Lil Wayne (135), who had held the mark among solo artists since October 2012, when he passed Elvis Presley, 109 to 108; notably, Presley's career predated the Hot 100's origin by more than two years. Among all acts, only the cast of Fox's Glee (a rotating troupe with certain members present throughout the TV show's six-season run in 2009-15) boasts more: 207.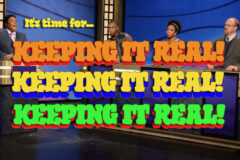 Here is an updated count of the acts with the most Hot 100 entries all-time:
207, Glee Cast
154, Drake
135, Lil Wayne
108, Elvis Presley
91, James Brown
87, Jay Z
82, Chris Brown
81, Kanye West
77, Nicki Minaj
75, Ray Charles
Drake's coronation as the soloist with the most charted Hot 100 titles occurs a week after Nicki Minaj passed Aretha Franklin (76 to 73, as of last week) for the highest total among female soloists; Franklin had held that honor for nearly 40 years. (This week, Minaj adds her 77th Hot 100 entry, as Jason Derulo's "Swalla," featuring Minaj and Ty Dolla $ign, debuts at No. 98.)
Of his 154 Hot 100 titles, Drake has charted 103 as a lead artist (or 67 percent of his total). Only the Glee Cast (207) and Presley (108) have notched more entries as leads, showing lead billing on all of their charted titles.
As for the single-week record for the most charted Hot 100 entries, Drake's 24 on the new April 8-dated list passes his own mark of 20, which he logged on the Hot 100 dated May 21, 2016,  the week that his prior album Views debuted atop the Billboard 200.
Additionally, Drake's 21 Hot 100 debuts on the April 8 chart are the most in a single week, topping the 16 songs, all from Views, that bowed on May 21, 2016.
And, one more historic total: With all 22 tracks from More Life on the new Hot 100, Drake breaks the record for the most simultaneously charted Hot 100 titles from a single album, lifting past the 18 each for Views (May 21, 2016) and The Weeknd's Starboy (Dec. 17, 2016); like Views, the latter set tied the record the week that it arrived atop the Billboard 200.
Here is a look at the record 24 songs that Drake places on the April 8-dated Hot 100:
No. 8, "Passionfruit" (debut)
No. 9, "Portland," feat. Quavo and Travis Scott (debut)
No. 15, "Fake Love" (up from No. 31 in its 22nd week after reaching No. 8 in February)
No. 18, "Free Smoke" (debut)
No. 29, "Gyalchester" (debut)
No. 35, "Teenage Fever" (debut)
No. 36, "Sacrifices," feat. 2 Chainz and Young Thug (debut)
No. 38, "Blem" (debut)
No. 40, "No Long Talk," feat. Giggs (debut)
No. 45, "Get It Together," feat. Jorja Smith and Black Coffee (debut)
No. 48, "KMT," feat. Giggs (debut)
No. 49, "Jorja Interlude" (debut)
No. 50, "4422," feat. Sampha (debut)
No. 51, "Madiba Ridim" (debut)
No. 54, "Glow," feat. Kanye West (debut)
No. 58, "Both," Gucci Mane feat. Drake (down from No. 51 in its 14th week after reaching No. 41 in January)
No. 60, "Do Not Disturb" (debut)
No. 61, "Nothings Into Something" (debut)
No. 62, "Ice Melts," feat. Young Thug (debut)
No. 64, "Lose You" (debut)
No. 70, "Since Way Back," feat. PARTYNEXTDOOR (debut)
No. 76, "Skepta Interlude" (debut)
No. 82, "Can't Have Everything" (debut)
No. 84, "No Frauds," Nicki Minaj, Drake & Lil Wayne (down from No. 14 in its second week)
With "Passionfruit" and "Portland" debuting at Nos. 8 and 9 on the Hot 100, respectively, Drake is just the second artist to notch simultaneous top 10 debuts, following Ed Sheeran, whose "Shape of You" (the No. 1 song on the chart for a ninth week on the April 8 survey) and "Castle on the Hill" entered at Nos. 1 and 6, respectively, on Jan. 28. Drake's two new Hot 100 top 10s up his count to 20 for his career as he becomes the 17th act to hit that milestone. (Madonna leads all acts with 38 top 10s.)
Streaming is the main driver for each of More Life's Hot 100-charted songs this week. As previously reported, the set drew a record 384.8 million streams for its songs in its first week (ending March 23), according to Nielsen Music, besting the 245.1 million song streams that Views' songs garnered in their first frame.
On the Billboard 200, More Life vaults in at No. 1 with 505,000 equivalent album units in its opening week.
This article originally appeared on Billboard.