Singer, songwriter, and producer Leon Ware, who passed away last night at the age of 77, sustained a decades-long career full of great and influential music–for a few years in the mid-'70s, he was the hand du jour in the mainstream smooth-soul business. He helped define the "quiet storm" R&B sound that would pave the way for the careers of artists from Sade to Maxwell (with whom Ware worked in the late-'90s on Urban Hang Suite) and is responsible for some of the silkiest-sounding records ever produced.
This is, after all, a man who released albums called Musical Massage, Candlelight, Love's Drippin, and A Kiss in the Sand; his vision was clear and pristine. But perhaps his two greatest achievements–outside of his own inventive solo career and, you know, writing for Michael Jackson and stuff–were the co-writing work he contributes to two of the greatest R&B albums of the 1970s: Minnie Riperton's Adventures in Paradise and Marvin Gaye's I Want You.
1975's Adventures in Paradise was a showcase for Riperton's gossamer, five-octave-wide voice, and Adventures had the right songs to make all elements of the music as compelling as her freakish chops. Ware assisted on three songs on the album, but the gauzy, radical sexuality of "Inside Your Love," which got banned by some radio stations, is his most essential and influential entry. With a chorus volunteering "You can see inside me, will you come inside me/ Do you wanna ride, inside my love," it made "Love to Love You Baby" look like "I've got a brand-new pair of roller skates" lyrically. And it still stands, arguably, as Riperton's crowning achievement.
The following year, Ware masterminded another controversial, ahead-of-its-time, and all-time classic release: Marvin Gaye's I Want You. The album found the iconoclastic singer descending into an prevailing obsession with texture, groove, and mood which would baffle some of his older fans. Ware, getting a lot of attention after working with Riperton and Quincy Jones, defined the sound of the album by penning "I Want You," which Motown's Berry Gordy suggested to Gaye. The song defined the whole album's mise en scène; Ware co-wrote and co-produced every song, nudging Gaye into making an insane, sensual, psychedelic, and often beautiful album that doesn't sound like much of anything else that been made since. It is a fucking masterpiece.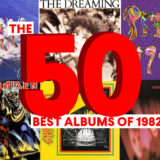 https://embed.spotify.com/?uri=spotify%3Aalbum%3A28nUWsyczStUhYKXTY1IoW
Leon Ware would have been one of soul's master craftsmen had he only done these two things and then packed it in. Rest in peace to a legend.